Prospects bright for landmark East London Heat Network
New Vattenfall-Cory partnership marks step towards record-breaking heat network capable of serving over 10,000 homes
4th May 2020 by Jane Gray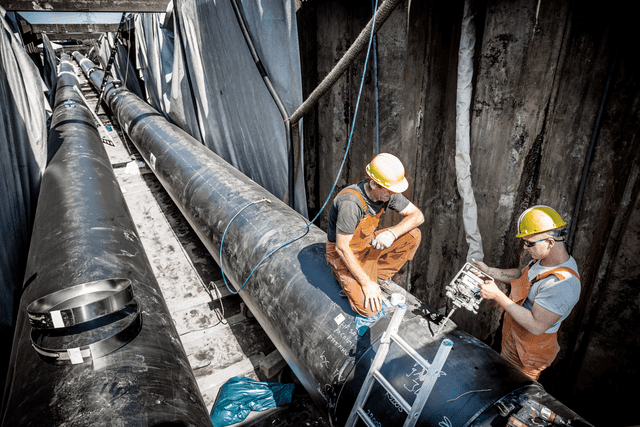 Vattenfall Heat UK has secured an agreement with Cory Riverside Energy to capture heat from its Belvedere Energy from Waste plant to serve a record-breaking new district heating network in East London.
The planned East London Heat Network could serve over 10,000 homes with energy for heating which, according to Vattenfall, would be 80-90% less carbon intensive than the energy used to fuel conventional gas boilers.
Vattenfall and Cory will now work together to file an application for funding from the government's Heat Networks Investment Project in order to progress their ground-breaking heat network vision.
Should the project gain approval, Vattenfall – which is the largest operator of district heating networks in Western Europe, will undertake the network design lead the infrastructure construction activities. It would also operate the network when complete, including providing energy supply services to residential and commercial customers connected to it.
Vattenfall claims its plans for this "fourth generation" low temperature district heating network will deliver a network with exceptional capital and operational cost efficiencies and which also has the potential to connect "thousands" more properties in the future.
Commenting on the partnership with Cory which has moved the Eat London Heat Network closer to reality, Adriana Rodriguez Cobas, regional director, south for Vattenfall Heat UK, said: "This is a landmark moment not only for Vattenfall Heat UK, but also for the drive to cut emissions from homes.
"We're very proud to have been appointed by Cory Riverside Energy to capture the waste heat from their plant. We can use that heat to help local households keep warm without having to worry about the size of their energy bill, or whether they're damaging the planet if they turn the heating up."
Noah Nkonge, head of partnerships at Vattenfall Heat UK added: "Heating our homes and businesses currently accounts for around 20% of UK greenhouse gas emissions. The Cory Riverside project is a great example of what can be achieved by multiple organisations working towards fossil-fuel free living.
"Installing low-carbon heating technologies requires a strong partnership approach between planning authorities, energy specialists and developers, along with a long-term vision to achieve environmental and economic ambitions. We're ready to use our expertise to work with national and local authorities on a regulatory framework which enables this technology to be rolled out at scale, delivering the infrastructure needed to meet decarbonisation targets."
---
Comments
Login on register to comment