Eon starts works on new battery storage project
Eon has begun work to install a new battery storage system at its biomass combined heat and power (CHP) plant in Blackburn Meadows.
11th April 2017 by Networks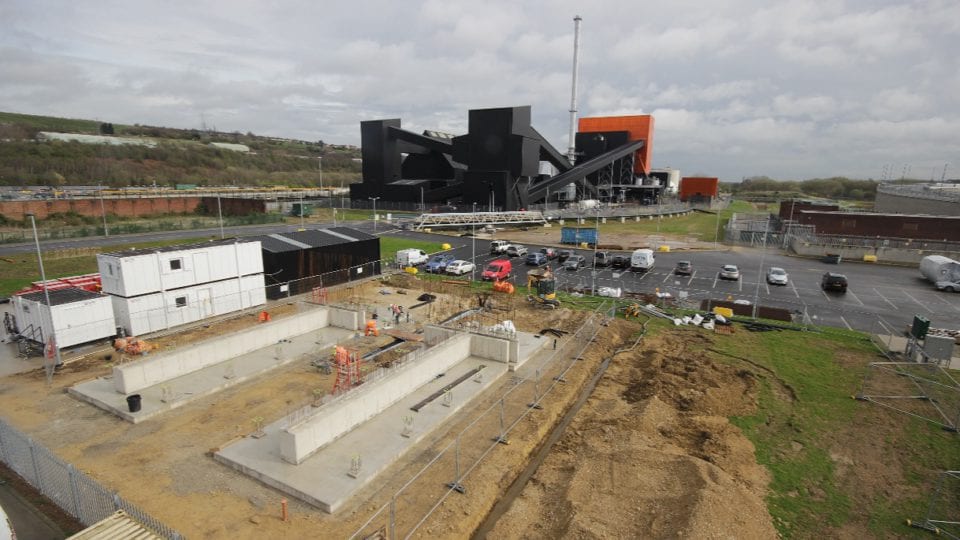 Having broken ground at the site near Sheffield in January, the firm expects to begin providing balancing services to the grid by the end of this year.
David Topping, director of Business Heat and Power Solutions at Eon, said the installation of the new storage system marked a "milestone" for the company in the "new energy world" and showed the enormous potential for batteries in the UK.
"Blackburn Meadows is already a real example of the new energy world – a renewable energy plant that provides both electricity to the grid and a more sustainable and affordable source of heating and hot water to local homes and businesses," he added.
The 10MW lithium-ion battery – the size of four shipping containers – was one of eight projects to be awarded a four-year contract by National Grid in its Enhanced Frequency Response (EFR) tender last year.
It will have the same power as roughly 100 family cars and will be able to hold the same amount of energy as 500,000 mobile phone batteries.
Eon signed a contract with Italian firm Nidac ASI to supply the battery storage system – the company's second order related to the EFR tender after it agreed to supply the battery storage system for EDF Energy Renewables' 49MW project in West Burton.
EFR will be used by National Grid to maintain the grid's frequency within set limits and prevent any rapid changes in frequency which would otherwise destablise the grid.
The service will enable the network to absorb increasing large volumes of intermittent renewable generation and will be needed to compensate for the loss of system inertia – the resistance of the system to a change in frequency – which has hitherto been provided by synchronous rotating machinery within conventional thermal plants.
The EFR tender represented one of the first real commercial opportunities storage in the UK when it was held last year. It is set to deliver 201MW of storage onto the energy system by 2018.
---
Comments
Login on register to comment