Clark gives go-ahead to energy-from-waste plant
Business and energy secretary Greg Clark has given the go-ahead to a new energy-from-waste plant at the Edmonton EcoPark in London.
28th February 2017 by Networks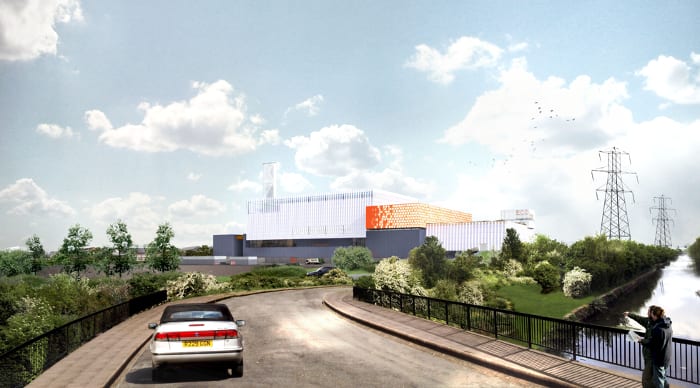 The North London Waste Authority has been granted a development consent order to replace an existing energy-from-waste facility with a new plant which, unlike the old one, will produce heat as well as power.
The plans were approved following an examination by the Planning Inspectorate which began in February 2016 and concluded in August 2016. Aside from the energy-from-waste plant itself, they also feature a public visitors centre and a resource recovery facility where waste will be sorted for either recycling or use as fuel. The estimated price tag for the scheme is £450-500 million.
The new energy-from-waste plant will have an electrical output of up to 70MW and will be able process 700,000 tonnes of waste annually. The old plant, which was commissioned in 1971, can process just 550,000 of waste each year.
Site preparations are currently scheduled to begin 2019 and construction in 2022 before the new facility is commissioned in 2025. Decommissioning and demolition of the existing facility will start the following year and last until 2028.
The North London Waste Authority (NLWA), which is made up 14 councillors from seven north London boroughs, will consider the consent and any conditions attached at a meeting in April. The NWLA is responsible for helping the boroughs to dispose of the 845,000 tonnes of waste they collect from their 1.9 million residents each year.
NLWA chair Clyde Loakes said: "I am delighted that the secretary of state has granted the [development consent order] for a new energy recovery facility. This puts the authority in the best possible position to consider the scheme in the round and secures the best way of managing north London's non-recyclable waste long term."
This story first appeared on Network's sister publication Utility Week.
---
Comments
Login on register to comment