Accelerating the EV revolution
Matthew Boulton, chief commercial officer at Pivot Power, discusses how the company is working at a local level to speed up the decarbonisation of transport.
5th September 2019 by Networks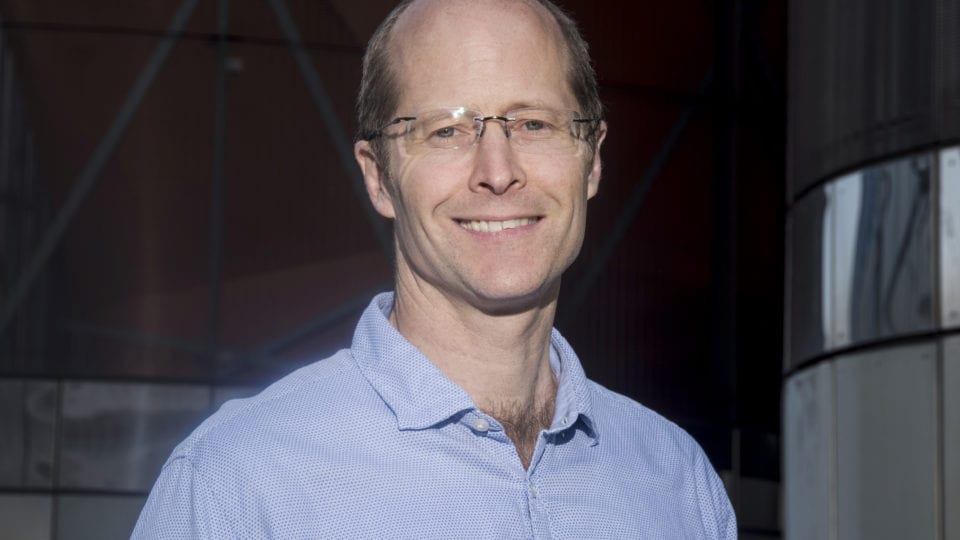 Clean air day quietly came and went this summer, buried in political drama. It's over a year since air quality in the UK was declared "unlawful" yet the public health crisis continues.
Poor air quality, due in large part to vehicle emissions in cities, causes an estimated 40,000 premature deaths each year in the UK. Forty million people in the 115 largest cities in the EU are exposed to air exceeding WHO air quality guideline values for at least one pollutant.
The electrification of transport is a powerful lever for reducing local pollution levels, whilst also contributing to our national climate change targets. However, when councils were requested to declare their EV charging infrastructure plans in March this year, 107 out of 301 respondents said they had no plan to increase the number of charging points.
122 councils had a plan in place to increase the number, and 62 said they were taking steps to increase the number without having a formal plan to do so. Eight said they had no appropriate locations for installing new charging points and around 60 councils failed to respond.
Why is progress so disjointed?
When it comes to local authority plans for infrastructure, local is the word to have front of mind. Every region is different, and the challenges faced are disparate – the situation in rural vs urban areas for instance is like chalk and cheese.
In rural areas, concerns surrounding cost and utilisation makes it easy to build a consensus against investment that, by dint of its novelty, is often perceived as risky. Faced with squeezed budgets, short-term reasons for not pushing ahead with EV infrastructure can drown out mid-term thinking that could draw very different conclusions when it comes to return on investment.
While some locations have a capacity glut left over from industrial days, there often simply isn't enough copper in the ground to support substantial EV charging. The current high power chargers are rated at up to 350kW. In many cases this is equal to the capacity a large supermarket is allocated to use at any one time. It would take just one car charging on a 350kW charger and the supermarket would be left with nothing for running the rest of its entire site.
These barriers beg the question: can there be a single road to zero that fits the bill across hundreds of diverse towns, cities and hamlets? Many roads to zero When facing these challenges, one-word springs to mind; "flexibility". In order to fit together.
Many roads to zero
When facing these challenges, one-word springs to mind; "flexibility". In order to fit together the jigsaw of intermittent renewable energy generation, EVs and peak demand, network flexibility will always be the vital piece.
Pivot Power is building a 2GW infrastructure network of 45 batteries across England and Wales. Our plans represent one small slice of a huge clean growth opportunity – the electrification of transport – that must flex to the needs of each demographic and economy across the country.
Our storage network will unlock abundant surplus power on the transmission system at times of high renewable generation. The availability of this low-cost power will enable plans for more local charging infrastructure to be realised.
Whether electrifying fleets or mandating low-emissions zones, local authorities will do so in the knowledge that the infrastructure is in place to make such a move cost effective and inclusive. The flexibility will be there for each region to adopt its own road to zero.
A fulcrum for economic diversification in each region, the unique combination of batteries providing scalable capacity required for EV charging infrastructure will attract investment and create employment in host localities.
How can a local authority play a part in this revolution?
As a planning authority – whether it is for the initial 'battery on the substation' application, or for elements of a SuperHub providing rapid charging for EVs, the local authority will always have a key role to play in the statutory processes assessing those applications. We will be studying local development plans and engaging proactively to make sure these developments fit into each authority's strategy and objectives.
As a public service provider – a local authority may wish to lead the local push to transport electrification, converting its own vehicle fleets (cars, vans, refuse trucks) and creating the charging infrastructure it requires.
As a policy maker – once it has established a strong network of local EV charging, the local authority can push harder on zero emission zones for the city centres and mandate a quicker transition to electric buses and taxis.
As an investor – there will be opportunities for local authorities to invest in the essential charging infrastructure, whether they are located on local authority land or not. These are core, strategic assets for the country's future and offer a means of securing long-term revenues into the public purse.
Oxford leads the charge
Oxford City Council is one of a number of local authorities forging ahead with transport electrification at remarkable pace.
Last year Oxford received £800,000 Government funding to install 100 pop-up EV charging points across the city, and just this April it launched a world-first decarbonisation SuperHub which won a £10 million UK Research and Innovation (UKRI) grant, of which Pivot Power is proud to be the lead of this consortium.
Dubbed a blueprint for city-scale decarbonisation of energy, transport, and heat, the SuperHub combines the world's largest lithium-ion/vanadium redox flow energy storage system (50 MW) and a network of around 100 ultra-rapid and fast charging units connected directly to the extra-high voltage transmission system.
Pivot Power is working to accelerate the EV revolution, and is looking to collaborate with local authorities who want to grab the opportunity to shape the impact that revolution has locally, designing and installing appropriate infrastructure which catalyses local EV uptake, improves local air quality targets and establishes reliable future revenue streams, setting an example for other towns to follow.
---
Comments
Login on register to comment