Worries over gas smart meter roll-out
Concerns are raised about the safety and efficacy of the roll-out for gas smart meters.
22nd September 2017 by Networks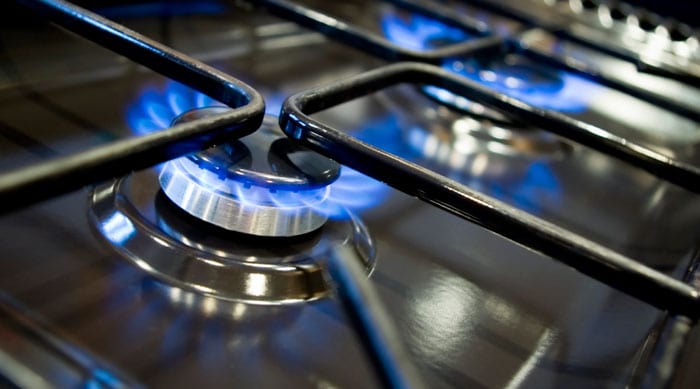 Concerns have once again been raised over the safety and efficacy of the roll-out of gas smart meters, while experts have also questioned whether the 2020 timescale for the full delivery of smart meters to all households across the UK is achievable.
Mike Foster, chief executive of the Energy and Utilities Alliance, said he had heard anecdotal evidence from gas network companies that gas smart meters were not being fitted correctly by installers. "If meters are not fitted correctly, subsequent safety concerns might mean households going without gas for heating, hot water and cooking if the smart meter isn't working properly and has to be replaced," he said.
Alan Whitehead, Labour MP for Southampton Test, and an energy industry observer, said such worries compounded fears that gas smart meters were sometimes being fitted by companies without the correct expertise to do so. He said he had recently visited Centrica's training facility for smart meter installers. "That is a good programme, as far as I can see, and the same is true for three or four of the Big Six energy suppliers.
"The worry is that some of the smaller suppliers are contracting out smart gas meter installations to third parties with little quality control."
Whitehead added that relatively small utilities with 200,000 customers were unlikely to set up their own training facilities. "There doesn't seem to be any objective certification of third party installers by the companies doing the contracting. And I think that's a serious issue."
A source at a gas network company, who asked not to be named, said Ofgem had reminded suppliers and installers that the requirement for "competent and trained engineers" to deliver the gas smart meters was clear. "The requirements of the smart meter roll-out clearly include a requirement for it to be safe," the source said. The source added that this should include "appropriate communications" with the customer so that they were able to operate their gas smart meter system safely.
Seven million meters installed
The gas network industry source said that it was too early to determine any issues with – or the overall impact of – gas smart meters because of the speed of their roll-out. "We are not in the mass roll-out yet," the source said. "The intention is for the roll-out to be completed by 2020. Given that we are now in quarter three of 2017, there is now just three years to roll-out the large majority of gas and electric smart meters.
"We haven't looked at whether customers are changing their behaviour yet. It's quite difficult at the moment. When we see a lot more gas smart meters being rolled out across our network and we've got some evidence and some experience, we will have a better idea."
According to the Department for Business, Energy and Industrial Strategy, almost seven million smart gas and electricity meters had been installed across the UK at the end of March.
Industry body Smart Energy GB claims gas and electricity smart meters are "overwhelmingly popular" amongst those households that currently have one. The body said: "Our Smart Energy Outlook, the largest independent survey of national public opinion on energy and smart meters, which gathers the views of almost 10,000 people around the country, shows that around three quarters of those with a smart meter would recommend one." Smart Energy GB also said that eight in ten of people with smart meters have already taken steps to reduce energy usage at home.
Smart Energy GB said it aimed to reach every household in the UK with information about gas and electricity smart meters. Claire Maugham, director of policy and communications at Smart Energy GB, said: "Our campaign has made significant progress in raising awareness of smart meters, their benefits, and how to get one installed." Activities to inform customers about smart meters included advertising on TV, targeted PR activity and digital content across a range of channels and platforms. Information on smart meters was available in seven different languages, Maugham said.
According to Smart Energy GB's August Smart Energy outlook, 97% of the UK is aware of smart meters, and more than half (55% of respondents) know in detail what a smart meter is and that they are installed by energy suppliers.
Maugham added: "Smart gas meters, alongside smart electricity meters, are a key part of a smarter, greener future for the UK. Gas distributors will be better able to make investment decisions because they will have better access to accurate, near real-time data around their customers' energy use."
She said that smart gas meters and grids also mean better targeted support for people on prepay who might be at risk of self-disconnecting from their gas supply.
"When it comes to a smarter future for consumers, smart gas meters will facilitate innovation across the industry – bringing new products and services onto the market to help consumers to manage their energy and reduce Great Britain's carbon footprint," Maughan said.
"Devices will be able to talk to one another, improving efficiency – for example, a smart thermostat will be a whole lot smarter when it can talk to your smart meter to tell you how much you've saved in heating costs."
---
Comments
Login on register to comment