Work on second Arlington Energy battery storage site gets underway
Arlington Energy is expanding its existing 1GW UK portfolio of energy storage and gas peaker projects with a new battery site.
2nd July 2019 by Networks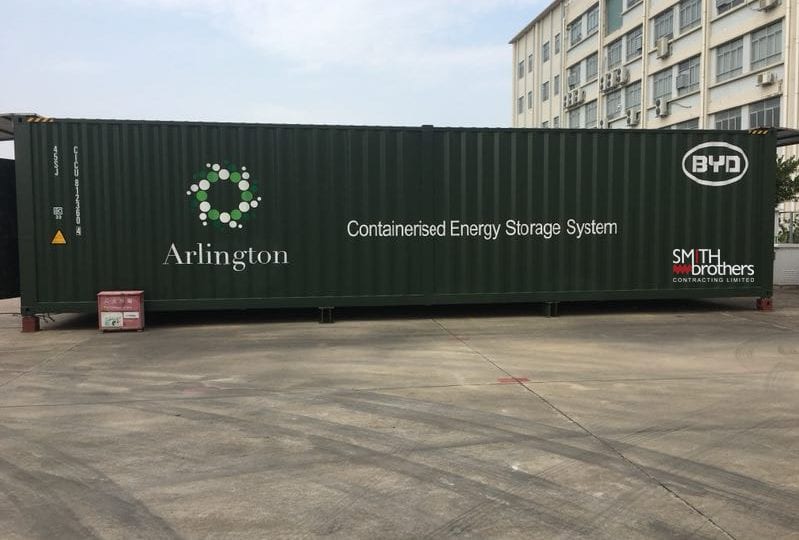 Smith Brothers, an independent connection provider, will oversee the private, contestable, and EPC works relating to the 40MW storage project in Bedford. This involves the whole duration of the process, from initial design through to final commissioning, with the aim of energising before the end of October.
The news follows April's announcement that Smith Brothers had begun work on the first of Arlington Energy's energy storage and gas peaking projects – a short term operating reserve (STOR) site in Sheffield, Yorkshire.
Construction will take place from May through to October of this year. The EPC works will include the procurement, delivery, installation and commissioning of 22, 40ft long battery containers, as well as the construction of a solid base for each and the fitting of 66 inverters and 11 auxiliary transformers.
Once complete, the battery site will be connected to UK Power Networks via 800m of cabling, and will be to be remotely controlled through bespoke SCADA panels.
Dave Ogden, director at Smith Brothers, said: "This is the second Arlington Energy project we've hit shovel-ready on in as many months, and it's fantastic to see our client's 1GW energy storage and gas peaking portfolio ambitions coming to fruition.
"The teams at Arlington and Smith Brothers HQ have worked hard to reach this point over the past year, and it's impressive to see this next chapter of growth – for both firms – paving the way for the future of energy generation."
Matt Clare, director at Arlington Infrastructure, added: "We've been working closely with Smith Brothers over the past 12 months, to get everything in place ready for construction work to begin on site. It's wonderful to see our vision coming to life – both at Chesterfield Road and most recently, at Greenfield Road – and it only reaffirms that we made completely the right EPC partner decision to deliver on our ambitions."
---
Comments
Login on register to comment