"We need to retrain boiler engineers in low carbon heat skills"
With heat decarbonisation rising up the agenda, the UK needs a new programme to re-skill gas boiler engineers and plumbers in decarbonised heat technology, says Network Awards 2020 judge Lily Frencham of the Association for Decentralised Energy.
15th October 2019 by Networks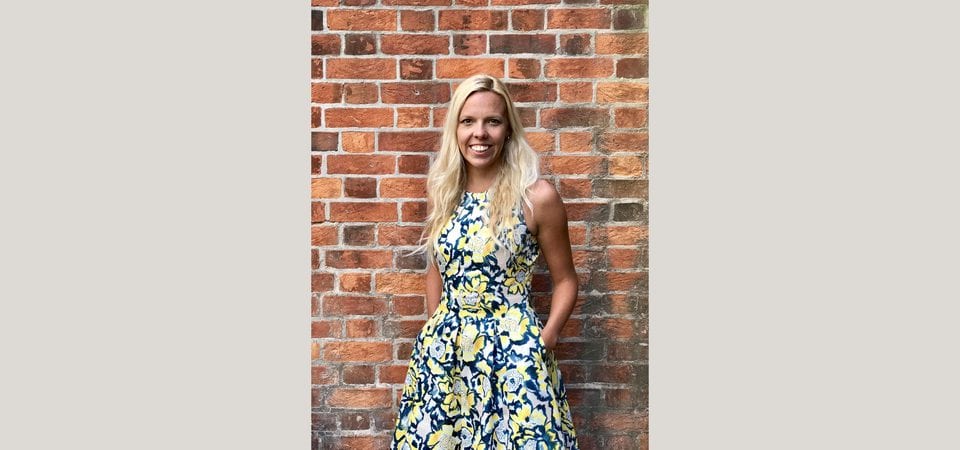 Frencham, head of operations and heat and efficiency policy lead at the ADE, is joining the 10-strong judging panel for the Network Awards 2020, taking place next March.
As the first entries start to arrive ahead of a deadline of 29 November, Network asked Frencham about what she hopes to see in this year's crop of submissions.
How did find last year's judging session?
Last year's judging was an interesting day, although inevitably a long one. It was good to meet with the other judges and connect with them. One thing that was interesting was that some entries were obviously pulled together by a PR or comms department. When you're sitting and judging an award, and you have already seen a story before, in another publication or at a different awards scheme, and it does make you think 'hang on'. So it's quite important to make sure the submissions are tailored to the awards.
Another issue was that some achievements were presented as being quite ordinary, or "business as usual", but as judges we knew that they would have been difficult to embed culturally, and companies must have gone the extra mile to make them happen. On first reading you might just think 'yes, that's a sensible thing to do'. But as judges we appreciated the effort it can take in a large company to embed new practices, and that didn't necessarily come through in the submissions, it only came out in the judges' conversations.
What themes do you hope will come through in the entries?
I'm excited to see what comes through. After last year's judging, I was chatting about some of them in the office and with contacts for ages – there are companies out there doing really cool things!
I'd like to see awards submissions that really focus on the impact on the end-user, that's an issue the ADE is working on too. That narrative is really important. Also, I'd like to see more 'whole systems' thinking, not just focussing on the core business, but considering how it integrates with the rest of the energy system. For instance, thinking about how energy efficiency and flexibility services can co-operate together for a better outcome, or looking at how renewable heat and storage should be considered together. Companies are thinking about that in plenty of trials and it would be good to see that coming through in the entries.
Indeed, there seem to be plenty of trials at the moment. Is that positive, or deflecting energy away from other issues?
From where we're sitting, it's quite a busy time for government, and in the absence of being able to move forward on some of the policy pathways [such as heat decarbonisation], companies are cracking on with demonstration projects and trials, so that's a good thing. In many areas, there's an acknowledgement that trials are necessary and they can really prove useful, so it's a healthy response.
There are also lots of trials of digital solutions, which will no doubt be reflected in the entries.
On digitisation, we've increasingly confident that good data is going to be really critical in the transition to net zero. There's an increasing understanding about data and companies are using it better to make the relevant changes and design new service offerings. It's also driving transparency.
What do you think is the biggest constraint on progress to net zero by 2050 at the moment?
It's widely recognised that the decarbonisation of heat is a tough nut to crack, or least it's understood in government and industry circles but not more widely. So one issue is the skills transition, taking the workforce in traditional heating technology and training them for the low carbon heating sector, whether that's gas boiler engineers or local plumbers. That has to be done in time as the transition happens, but it's also a bit chicken and egg – we can't start on it until the decarbonisation pathway is clear.
And what would be your predictions?
The best decarbonised heat solution for each home will be dependent on personal circumstances, such as geography, tenure, the condition of the property. It's a very complex decision, so people will need semi-tailored advice if we're going to get everyone in the country to change heating systems. But the government is working on its Heat Roadmap, due to come out next year, which should outline the different technologies that might make up the pathway.
The Committee on Climate Change has done a number of reports that explore different technologies, and what needs to happen to reach different outcomes. People appreciate there needs to be consensus around the preferred pathways and how we get there. It will certainly cost money to decarbonise, but decisions need to be made.
There's been a lot of progress and a shift in public support over the past year so next year it will be interesting to see where that takes us, it could well drive some bolder policies.
---
Comments
Login on register to comment