Vital Energi signs up for 18MW energy from waste plant
Energy generation and supply specialist Vital Energi has signed a contract to develop a new energy from waste facility near Burton upon Trent, which will eventually generate 18MWe of electricity from non-recyclable Refuse Derived Fuel (RDF).
21st February 2020 by Networks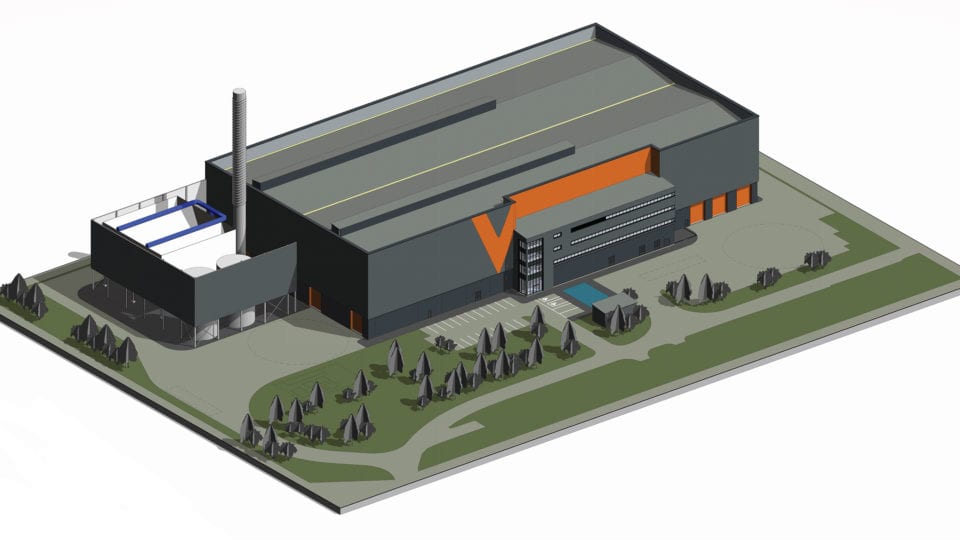 The Drakelow energy from waste plant has been designed by the Vital Energi team and will be built, owned and operated by the Vital Energi Group.
In addition to generating low-carbon electricity, the facility will also help to divert waste from landfill with the capability of processing 169,000 tonnes of non-recyclable RDF each year.
The RDF is combusted, and the syngas produced during this process is then consumed by the boiler to create steam which then drives the 18MWe steam turbine which generates electricity.
Vital Energi is investing its own resources into this facility with the balance of the investment provided by third party funding sources.
The facility is scheduled to be completed by 2023 and Vital Energi will have a 30-year concession to operate the facility.
Future Earth Energy (FEE) acted as the developer of the scheme, procuring the planning permission, environmental permit, land option, grid connection and the fuel supplier for the Drakelow facility.
Vital Energi has now acquired all these assets, and has integrated the FEE team in a way that allows them to retain a longer-term interest in the project.
According to Ashley Malin, Vital Energi's project development director, the project will make a positive contribution to the UK's low carbon infrastructure.
"We have worked with a team of industry experts in the Energy from Waste (EfW) sector to bring this project to market and we would like to thank them for their contributions to deliver a major project that will contribute to the UK's low carbon infrastructure."
The Vital Energi was supported by the legal team at Squire Patton Boggs, which provided support for all aspects of the transaction from the outset to financial close, and technical adviser Royal Haskoning.
The latter will continue to act as the "owners engineer" to ensure correct standards are adhered to throughout the construction process.
Energy company E.ON owned the land on which the Drakelow facility will be built and provided a long term (33 year) lease.
This project is conceived as the first tenant on the "Drakelow Energy Park" industrial development.
The RDF supplier will be Beauparc Group, a leading producer and exporter of RDF that supplies over 1. It does this by collecting and treating of 4 million tonnes of waste from its UK & Ireland network of waste management sites.
Vital Energi have designed the facility so that the heat generated can be used to provide heat and hot water for nearby developments should demand arise.
---
Comments
Login on register to comment