The health and safety challenge
As financial penalties for failings are set to rise, Network explores the specific health and safety challenges facing network operators.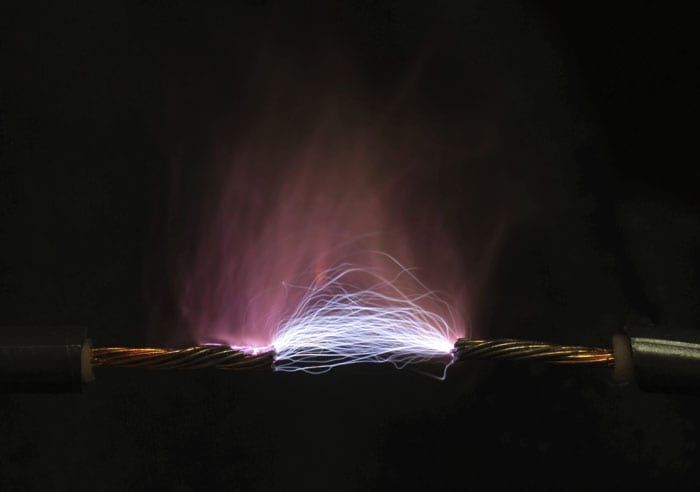 Last year, electricity distribution company UK Power Networks (UKPN) had only five lost time incidents. If such standards are matched across the industry, where employees face a vast range of dangers, then we can be comforted that health and safety standards are where they should be in the network industry.
Every employee faces health and safety risks at work, such as stress – the theme of last month's world day for health and safety at work. But for employees in this sector, failure to uphold standards can be fatal. For this reason, UKPN's director of safety, strategy and support services Suleman Alli warns that complacency can never be allowed to creep in to business-as-usual for networks.
Although rare, serious accidents and fatalities do happen. Already this year, three major fines, of between £1-2 million, have been handed out by the Health & Safety Executive to both an electricity and gas distribution company.
While all companies want to avoid tragic incidents, and health and safety should always be the number one priority, such fines undoubtedly sharpen companies' focus on health and safety – and punishment for lapses is about to become even more stringent for those that fail to protect staff and the general public.
New sentencing guidelines introduced in February mean that for the first time courts in England and Wales have been given comprehensive guidelines on the size of fines handed out for health and safety breaches. Equipment supplier Slingsby warns that as a result, fines are likely to soar above their current levels, reaching potentially ten times the level of those handed out to network companies so far this year. Add to this financial threat with the dire consequences that poor health and safety standards can have on morale and organisational reputation, and the motivation for significant and strategic investment in continuing health and safety excellence becomes clear.
Maintaining vigorous health and safety standards is not a new concept to network operators. The RIIO price control model already requires them to meet specific outputs for health and safety, to ensure infrastructure does not pose a danger to the general public and the environment. For electricity distribution operators this means constant efforts to inform the public about the risks electricity and gas infrastructure poses to them. UKPN alone has 65,000km of overhead lines, all of which potentially pose a danger to individuals despite the inherent benefit they represent for society. UKPN has committed to reach two million people with its safety messages during the current price control period, targeting schools and businesses most likely to come into contact with its power lines.
In the gas business one of the major risks posed to safety, and consequently an area of major investment, is the iron mains replacement programme. The distribution network still has 72,000km of iron mains which are liable to corrode and fail, resulting in life threatening leaks. GDNs are already well into a programme of replacement with plastic alternatives, but technology to widen replacement options is being continually developed. Indeed the area is central to many Network Innovation Allowance projects, which aim to cut costs, limit disruption and lower the risks to safety.
The Health & Safety Executive (HSE) updated its iron mains policy to coincide with the start of the RIIO price control. The iron mains replacement programme was first introduced by the HSE in 2002 in order to speed up the replacement of all cast iron mains within 30 metres of property, to be achieved within 30 years.

Most GDNs have taken the decision to target the smaller tier 1 diameter mains, which have a higher risk of failure but are also cheaper to replace, resulting in a current financial outperformance by GDNs. Tier 1 pipes represent approximately 95% of the at-risk iron mains population. The remaining 5% are above eight inches in diameter. The larger pipes are, however, scheduled to be tackled later in the price control period.

This programme is ongoing, despite the cost and the lingering question mark over the future of gas. Due to the cost it is also an area experiencing a lot of innovation as GDNs have been given the freedom to develop their replacement programme with fewer constraints, resulting in gas mains replacement being a main area of focus for Network Innovation Allowance projects. This freedom has contributed to GDNs outperforming their totex allowances.

72,000km – iron mains still in the UK gas distribution system
2002 – first introduction of iron mains replacement programme
30 years – length of programme
UKPN's Alli is emphatic that technology should not be seen as a fix-all for health and safety and shares news on the DNO's campaign to achieve zero lost time incidents through focus on culture and the need for individuals to take responsibility for their own well-being.
Even so, there's no doubt technology will play an increasingly large role in defining network health and safety. To start with, monitoring and reporting technologies can support better information capture, reducing the burden of compliance on staff so they can concentrate on safety issues.
Meanwhile, using drones to check the condition of power lines can remove the need for human intervention and, more broadly, fast-paced technology change brings inherent demand for new skills and training for network staff in order to keep them safe. It also opens up new ways to engage with staff and the public on safety issues by leveraging digital and social media communications channels.
Anticipating the risks, opportunities and necessary skills for operating future networks, should not however distract from the fact that certain capabilities, such as working at height and in confined spaces, will always be part and parcel of the network world – and that those who know best how to conduct themselves safely in such environments, are set to retire in droves.
Capturing this knowledge before it leaves the sector will be vital to ensuring safety standards are maintained. Energy & Utilities Skills Group, the sector's leading organisation for defining skills strategy and working with government on policy, says network operators should see the impending generational workforce shift as a huge opportunity to ensure that a significant proportion of the sector has been trained to the right standards right from the beginning, setting the stage for safer careers and a safer industry as a whole, well into the future.
---
Comments
Login on register to comment