The future's bright, the future's hydrogen
The future of gas distribution networks is looking bright with both hydrogen and shale gas offering viable alternatives to natural gas.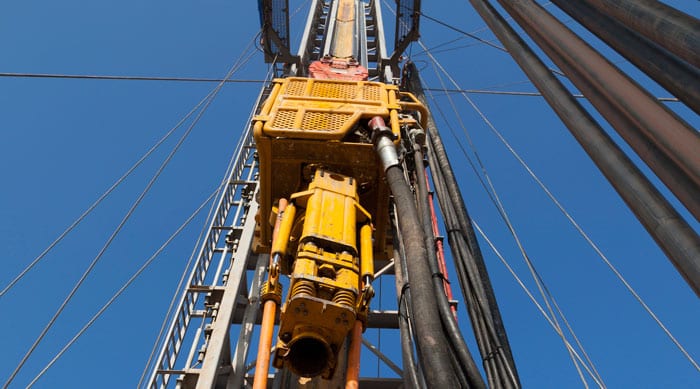 As the site of Northern Gas Networks' H21 hydrogen project, Leeds was the perfect location last month for the company to launch its report, Powering the North. Energy minister Andrea Leadsom was in attendance. She joined a panel to discuss the future of gas, particularly within the government's "Northern Powerhouse". And when it comes to the future of gas, there is a lot to ponder.
The abandonment of ideas about the full electrification of heat, which once threatened the very existence of gas distribution networks, coupled with the potential for alternative types and sources of gas, such as shale and hydrogen in the North, offer GDNs a more secure future. But both shale and hydrogen are in their infancy, and government policy would need to change to allow them to realise their potential.
"The whole shale gas project is quite a long way off. We are still at a point where there are no wells drilled, so if the gas can be extracted, how it will be used is still under consideration. Using the existing gas networks for transportation is an interesting idea, because if it's sourced locally and can be used locally, that's very efficient." Andrea Leadsom, energy minister
Several years ago the future for the gas industry looked bleak, with forecasts pointing to the full electrification of the UK's heating sector, which would render gas infrastructure, and gas distribution operators, surplus to requirements. That scenario is now widely seen as impractical because it would cause such a huge rise in demand for electricity generation during the cold winter months. Leadsom is firm in her view that gas will continue to have a role to play in the future, with the big question being where the UK can expect to secure its supplies.
One answer could be shale. The government has been vocal in its support for the technology, believing it will deliver economic benefits, particularly to the North, and a lower carbon footprint. But not a single commercial well has yet been drilled, and the government's enthusiasm for shale gas seems to be at odds with its lukewarm support of carbon capture and storage (CCS) – a vital technology if hydrogen is going to play a part in the UK's low carbon future.
"We've been hearing about this superb idea of taking the carbon out of the gas and converting it to hydrogen and using hydrogen in gas networks, which would then be a real win for decarb­onisation. Potentially, you could be generating natural gas, converting it to hydrogen and using it for heating in the local area. It's a fabulous idea." Leadsom
Although in its infancy, Leadsom said the idea that GDNs and the existing gas infrastructure could have a role to play in the transportation of shale gas was an interesting one, potentially providing an economically viable gas supply not just to local homes but also to homes not currently connected to the mains gas grid, helping to address fuel poverty in the process.
Shale could also provide a gas source for conversion to hydrogen. Northern Gas Networks, through the Network Innovation Competition, has proved via a desktop exercise that the conversion of Leeds' gas network to hydrogen, although a major infrastructure project, is perfectly feasible. Chief executive Mark Horsley concedes that the technology would not be suitable for deployment everywhere in the UK, but hydrogen's future looks bright as more than just a transitional fuel as the UK decarbonises its energy system.
"We are looking at what our strategy will be toward CCS. We will have a new strategy for that by the end of this year. There are still projects ongoing, all the front end design work is still available and will be used for future consideration for getting the costs down for CCS. We now need to take stock and then think about what's next for CCS and that's what we are doing." Leadsom
But for hydrogen to be adopted in the UK, the country needs CCS, a technology the government does not seem particularly supportive of, given its decision to scrap the £1 billion CCS competition last year. However, Leadsom is adamant this isn't the case. She defends the decision to scrap the competition as "valid and sensible" in the context of spending cuts, and insists the government does see a future for CCS, and is merely "taking stock" of what is next for CCS in the UK.
After the event NGN's chief executive Mark Horsley sat down with Network to talk about the future of gas, read the interview here.
---
Comments
Login on register to comment