The future of utility quality assurance
With the growing investment in domestic and commercial developments alongside the daily replacement and repair of our network assets, quality installation procedures and conformance to industry standards has never been more important for the future performance of our infrastructure. Mark Pereira, marketing manager at ControlPoint, discusses.
13th May 2019 by Networks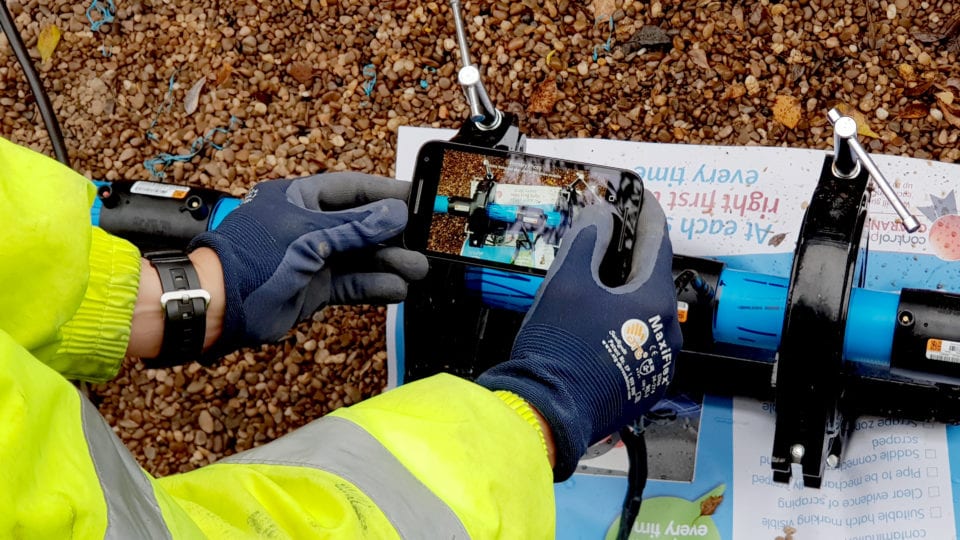 To ensure we create networks that last for their expected design-life, the industry must continue to innovate and focus on systems that make quality assurance robust and consistent.
Over the past few years, there have been significant developments in quality assurance systems, ranging from the capture, monitoring and storage of installation data, to how we train and maintain the skills of those on the ground, installing our network assets.
It is important to maintain a holistic approach to quality systems to ensure their overall effectiveness. For example, basic methods of capturing data from on-site equipment provide records of assets but not of their quality and it is important to recognise that if we install assets that do not conform to industry standards, then simply capturing data has limited value. Further to this, we are potentially accruing significant health and safety risks. This is one of the reasons that not only capturing but inspecting data from site is now widely regarded within the industry as an integral part of the asset installation process. Where remote, third-party inspections have taken place, the quality and longevity of networks have increased to levels previously regarded as out of reach.
From the early days of simple photographic data capture and information logging, to the now widely-utilised BlueBox data capture system and remote inspection services, ControlPoint has supported the growth and development of our networks by providing cross-utility quality assurance.
With data and insight gathered from the installation of millions of network assets, ControlPoint is now uniquely positioned to develop the next level of quality assurance with the application of artificial intelligence and deep learning.
Using artificial intelligence and machine learning, ControlPoint is developing the robustness and consistency of remote inspection by training its systems to recognise key quality criteria based on network industry standards. The AI system has been trained to recognise non-conformances within the electrofusion joint assembly process such as un-clamped assemblies, insufficient scraping and contamination on and around the joint.
How the system works
1. On-site operatives use the ControlPoint BlueBox mobile application to record photographs of joint assemblies.
2. These photographs are instantly checked against key quality criteria by the AI system.
3. Automatic alerts of non-conformance are sent to the operative to rectify issues and assist in the creation of compliant assets.
Although the system has been developed to assist with the installation of electrofusion assets within the gas and water industries, its principles can be rolled out to support quality assurance across any number of applications.
Alongside industry innovations such as this, we must not forget the important role of ongoing training and support in the commissioning of safe and conformant assets and continuous improvement. All things considered, a combination of robust data capture, inspections and training systems holds the key to real quality assurance and long-term network performance.
---
Comments
Login on register to comment