Storage providers among capacity market winners
At least 169MW of energy storage will be brought forward with support from capacity market contracts beginning October 2020.
9th December 2016 by Networks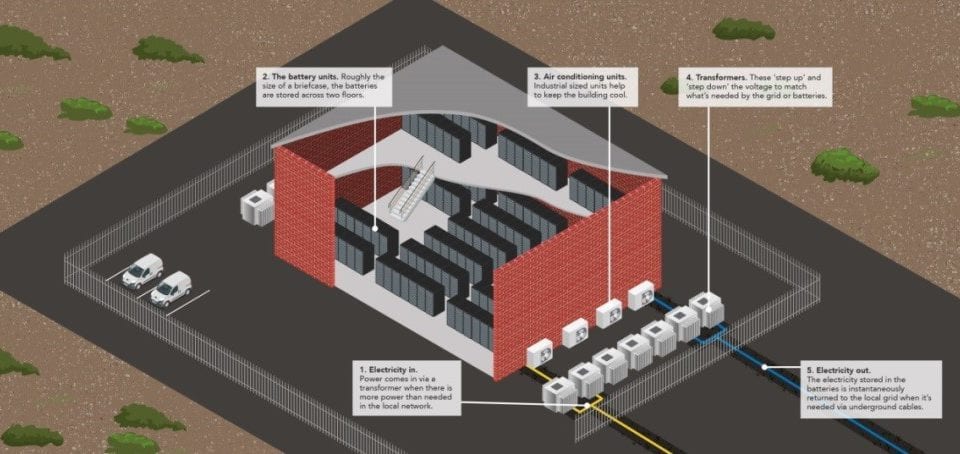 The latest capacity market auction, which began on 6 December, has confirmed provisional contracts for Centrica and UK Power Reserve which will enable them to deliver new energy storage facilities in the UK.
Centrica's capacity market agreements will bring forward 500MW of new capacity overall, including 49MW delivered via energy storage at a proposed battery facility in Cumbria. Its other agreements relate to combined cycle gas turbine plants.
UK Power reserve meanwhile, will provide 120MW of new capacity via energy storage. The company's chief executive Tim Emrich said the contract win reflected a "compelling growth story at UK Power Reserve".
"This diversification is an important, strategic move into a technology that will become a critical part of the UK energy mix in the coming decade," he said. "Since our 2010 inception, we have worked hard to disrupt the status quo and provide superior value and service to UK consumers. We are poised to maintain our market-leading, first-mover advantage in innovative, flexible, and economic distribution generation."
All capacity market agreements announced so far are provisional until 20 December when full results will be released. In total, the latest auction has secured 52425.302 MW of capaicty for 2020-2021 at a clearing price of £22.50 kW/Yr.
---
Comments
Login on register to comment