SSEN to purge greenhouse gas from circuit breakers
Scottish and Southern Electricity Networks Transmission has declared its intention to phase out the greenhouse gas sulphur hexafluoride (SF₆) - used to insulate circuit breakers in substations - by replacing it with a climate-friendly alternative air and vacuum system.
21st October 2019 by Networks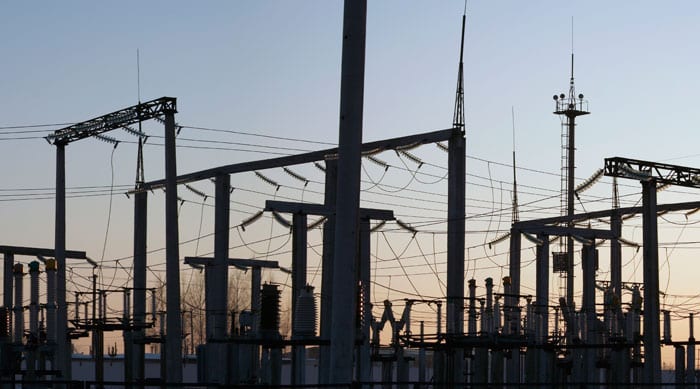 SSEN has now installed its first SF₆-free circuit breakers at a substation in Dunbeath, in Caithness, north Scotland.
The Siemens technology uses a combination of vacuum and clean air technology to provide the same level of electrical insulation, it says.
As well as working to install the system more widely across its own network, SSEN hopes that other network operators will now adopt the same technology.
SSEN's move is part of a plan to reduce its operational greenhouse gas emissions by a third, a commitment made in its business plan for submission to Ofgem as part of the RIIO-2 process from April 2021 to March 2026.
To help achieve this goal, it will clean up the gases it uses to operate its infrastructure, including SF₆, a man-made greenhouse gas used as an electrical insulant.
About five times heavier than air, it has an extremely high "global warming potential" 23,000 times that of carbon dioxide, according to the Scottish Environment Protection Agency (SEPA).
We are hoping that this will also demonstrate to the wider transmission industry that there is a viable alternative to SF6 out there

Dave Allan, head of policy and standards, SSEN
It does not make a significant contribution to global warming because of the small amounts released, but it can persist in the atmosphere for up to thousands of years, SEPA says.
Dave Allan, SSEN's head of policy and standards, said: "While our most material contribution to action against climate change is our role in enabling the transition to a low carbon economy, we are also determined to put our own house in order and tackle our own emissions.
"By using this innovative new technology at Dunbeath, not only are we reducing the environmental impact on our own network, we are hoping that this will also demonstrate to the wider transmission industry that there is a viable alternative to SF6 out there, and one which they may consider using in similar scenarios in the future."
SSEN is also as well as working with the Energy Networks Association to support industry wide adoption of the alternative insulant technologies.
"We are extremely proud to be leading the industry in the drive to reduce greenhouse gas emissions and look forward to working with our partners across the industry to encourage even greater action in the battle against climate change," Allan added.
The electrical transmission industry often uses SF₆ as an insulating gas for switchgear in substations, with the sector accounting for 80% of the world's usage.
Its insulating properties make it possible to reduce equipment size and improve reliability and safety.
However, it needs careful handling, particularly when decommissioning substations, as leaks can cause long-term environmental impact, says SSEN.
---
Comments
Login on register to comment