SSEN projects £2.4bn investment in RIIO-T2 plan
SSEN Transmission, responsible for the north of Scotland electricity transmission system, has submitted its RIIO-T2 business plan to energy regulator Ofgem, with a plan to invest £2.4bn.
9th December 2019 by Networks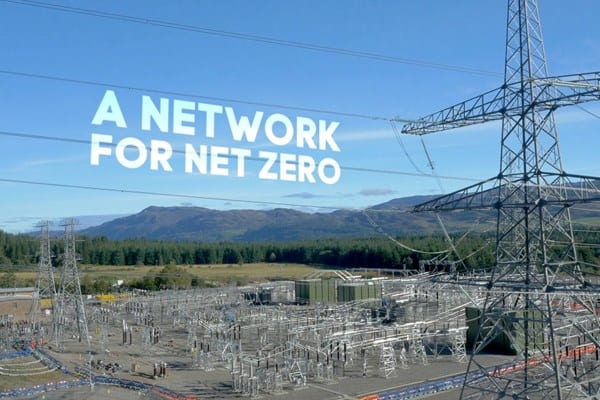 That represent 12.5% less than the £2.7bn invested under RIIO-T1, with SSEN acknowledging that more may be needed to maintain SSEn on a net-zero pathway.
"A Network for Net Zero" was drawn up following consultation with national and local stakeholders, and submitted on 9 December, the deadline set by Ofgem.
It covers the RIIO-T2 period of April 2021 to March 2026.
Of the £2.4bn total, £927m would be used to replace or upgrade existing assets, £891m would be invested in new capacity to enable the decarbonisation of the power grid and £330m would be spent to maintain the security of supplies.
SSEN Transmission, operating as Scottish Hydro Electric Transmission, owns, operates and develops the high voltage electricity transmission system in the north of Scotland and remote islands.
The current price controls for gas and electricity transmission, known as RIIO-T1 and RIIO-GD1 ends on 31 March 2021.
The electricity distribution price control, known as RIIO-ED1, expires two years later, on 31 March 2023.
We believe our business plan represents a balanced package that makes a powerful case for the vital investment needed to deliver a pathway net zero.

Rob McDonald, managing director for SSEN Transmission
To meet the 9 December deadline, RIIO-T2 and RIIO-GD2 business plans were also submitted by National Grid Electricity Transmission, the transmission system owner in England; Scottish power Energy Networks; and National Grid Gas Transmission (NGGT).
SSEN Transmission has set out how it will support both the UK and Scottish governments' net zero emissions targets, as well as meeting stakeholders' aspirations, in five goals:
Aiming for 100% transmission network reliability for homes and businesses
Delivering every connection on time
Achieving a one third reduction in greenhouse gas emissions
Achieving £100 m in efficiency savings from innovation
Transporting the renewable electricity that powers 10 million homes
The business plan sets making the case for a minimum expenditure of £2.4bn over the RIIO-T2 period.
This investment will be needed to update the north of Scotland's transmission network to meet the needs of current and future electricity generators and customers, the report says.
According to the business plan, additional investment will be required to deliver SSEN Transmission's full transition to net zero.
However, it is anticipated that this investment will only be released once there is certainty that it is needed, a stance that SSEN says will protect billpayers.
SSEN Transmission has also set itself a goal to reduce its own greenhouse gas emissions by one third.
This will be achieved by switching the gases used in its network infrastructure, and decarbonising its transport fleet.
Commenting on the business plan, Rob McDonald, managing director for SSEN Transmission, said: "With our network region home to some of the UK's greatest resources of renewable energy we have a critical role to play in the fight to prevent the worst effects of climate change, connecting up more renewable energy and transporting it across the country.
"We believe our business plan represents a balanced package that makes a powerful case for the vital investment needed to deliver a pathway net zero. It will also lead to improved network reliability, at an affordable cost to consumers, whilst also providing a fair return to investors.
"We would like to thank all our stakeholders who helped shape our plan and we now look forward to Ofgem's consultation on our final business plan and the subsequent open hearings, which are expected to take place in the first half of 2020."
To deliver its plans, SSEN Transmission estimates that the average cost to the GB consumer over the RIIO-T2 period will be around £7 a year.
The regulator will now carry out further consultations in 2020 before fixing the required level of investment from 2021 to 2026.
Under the RIIO-T1 price control period, which began in April 2013, SSEN Transmission says that it has invested over £2.7bn in the north of Scotland transmission system.
It also reports that it has supported the growth of renewable energy across the region from 3.3GW to over 6GW as at 31 March 2019.
---
Comments
Login on register to comment