SSE sells stake in SGN
SSE has agreed to sell a 16.7% equity stake in gas distribution network SGN to wholly owned subsidiaries of the Abu Dhabi Investment Authority (ADIA) for £621 million.
17th October 2016 by Networks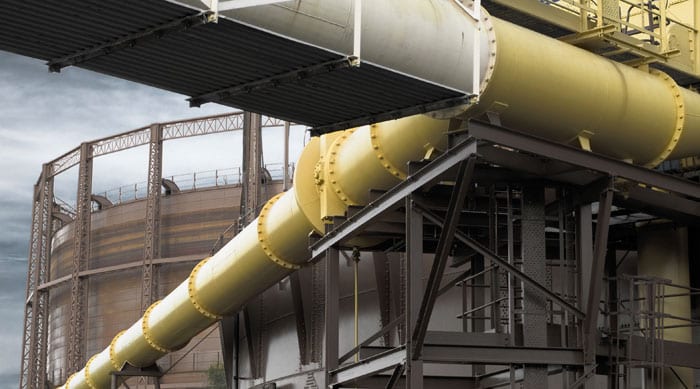 Jefferies said SSE has achieved a "good price", with the 40% premium to regulatory asset base (RAB) being "ahead of our expectations".
It estimates that the transaction valuation implies a RAB premium close to 45%. As of March 2016, SGN had a total RAB of £5 billion and an external debt of £3.6 billion.
In September regulator Ofgem warned bidders vying for National Grid's gas distribution business against overpaying based on misguided assumptions about the returns that could be achieved in future price controls.
In an open letter Ofgem chief executive Dermot Nolan said that it would not provide compensation for any premium paid over the RABs or set allowances for financial arrangements in future price controls.
The transaction is expected to be completed by the end of this month. SSE will retain a 33.3% equity stake in SGN.
SSE said on announcing its intention to hold a review in May 2016 that should a sale be completed it would expect to use the proceeds to return value to shareholders or to invest to create value for shareholders.
SSE will set out its intentions for the proceeds in its interim results statement on November 9, but SSE's chief executive Alistair Phillips-Davies said the sale "confirms SSE's ability to deliver value for shareholders through focused, timely disposals while at the same time retaining a diverse range of regulated and unregulated businesses to support long term dividend growth."
Citi said it expects SSE to retain at least part of the equity proceeds to return to shareholders and could look to use the remainder to invest in growth in new gas generation capacity.
SSE acquired a 50% equity stake in SGN in 2005 for a total of £505 million. Since 2005 SGN has become the leading gas distribution business, delivering dividend payments and other distributions to SSE totalling over £750 million.
Following the sale SSE remains in partial ownership of five economically-regulated energy networks, of which it's interest is worth over £7 billion. Through continuing investment, this is expected to increase to almost £8.5 billion by March 2018.
Citi added that it does not expect the sale of National Grid's gas distribution business, which is directly comparable to the sale of SGN, to achieve a price in excess of what SSE achieved.
It currently values 100 per cent of National Grid's gas distribution asset at £12.7 billion, ahead of the RAB valuation of £8.5bn.
First-round bids for the 51% were received in mid-September, with the Financial Times reporting that Chinese conglomerate China Resources Gas had entered a bid for the distribution arm.
---
Comments
Login on register to comment