SMEs given chance to win £10,000 at LCNI
Small and medium-sized enterprises (SMEs) will be given the chance to win £10,000 by pitching their project ideas to a panel of senior managers from the gas and electricity networks at this year's Low Carbon Networks Innovation (LCNI) conference.
27th August 2018 by Networks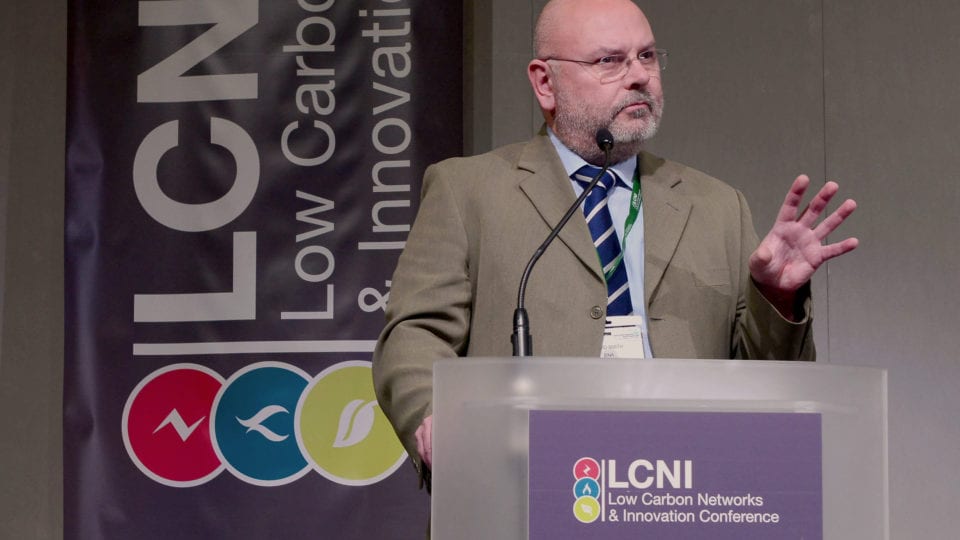 The Innovate UK and Energy Networks Association's Dragons' Den-style session will see the eventual winner or winners receive funding to help them further develop a full proposal for a Network Innovation Allowance (NIA) project.
As well as taking part in the Dragons' Den session, successful applicants will be allocated a stand on the Innovation Hub. Companies will also receive one free pass to the Conference and Exhibition.
The seed fund of £10,000 has been put forward by Innovate UK and Energy Network Association's gas and electricity members. The closing date for applications is the 31 August 2018. Successful applicants will be informed by 7 September 2018.
Mark Thompson, head of energy at Innovate UK, said: "We've long recognised that LCNI is the "golden go-to" event for anyone working in innovation that affects or could be used in the UK's energy networks. We are very excited about the prospects for the new Dragons Den-style session at the event, and hope that this high-profile exposure and the prize on offer will bring forward fresh thinking and disruptive ideas that creates new win-win opportunities for both innovators and our energy system."
David Smith (pictured), chief executive of the Energy Networks Association, added: "The energy networks are always excited to hear about new, innovative ideas that will help them to shape the energy system of the future. SMEs have a really important role to play so the £10,000 prize will go a long way to help them develop a comprehensive and innovative project. I would strongly urge anyone who's interested and has a good idea to enter, and we'll look forward to welcoming you at the LCNI in October."
To complete an application form to participate in the innovation hub and the dragons' den session click here.
The eighth annual Low Carbon Network Innovation (LCNI) Conference will take place from 16-17 October in Telford. For further information visit http://www.lcniconference.org/
---
Comments
Login on register to comment