Smart meter installations continue to gather pace
Domestic smart meter installations by large suppliers continued to gather pace over second quarter of 2017 - reaching 1.058 million in the three months to the end of June.
1st September 2017 by Networks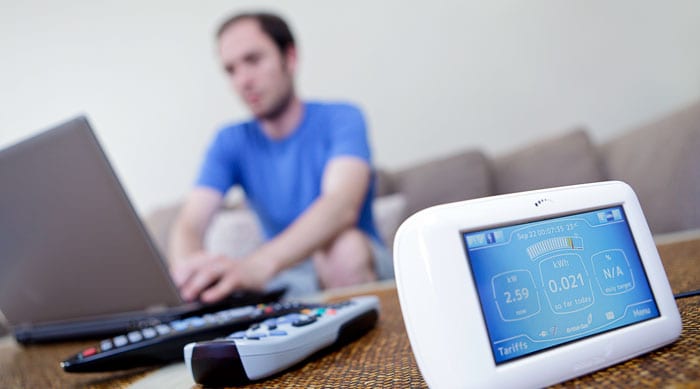 They deployed around 460,000 gas and 598,000 electricity meters over the period, according to the latest statistics from the Department for Business, Energy and Industrial Strategy.
The figures show there was a three per cent increase on the previous quarter's tally of 1.027 million. However, the growth in installations was down significantly when compared to the 15 per cent rise seen between the last quarter of 2016 and the first of quarter of 2017.
By the end of June, there were 6.66 million domestic smart meters in operation by large suppliers, accounting for 14 per cent of their domestic meters. Quarterly installations of smart and advanced meters at smaller non-domestic sites stayed broadly level at around 14,000, as the total number in operation grew to roughly 594,000.
It means there are now more than 7.68 million smart and advanced meters being operated in homes and businesses around Great Britain by both small and large energy suppliers. The government has committed to offering smart meters to all households by 2020 as part of the £11 billion rollout.
Quarterly domestic smart meter installations by large suppliers (>250,000 customers)
Total domestic smart meter installations by large suppliers
Source: BEIS
Responding to the latest numbers, Smart Energy GB director of policy and communications, Claire Maugham said the meters have been "transforming the experience of buying and using gas and electricity for millions of people".
Maugham said eight in 10 people surveyed would recommend their smart meter to friends and family – "an impressive recommendation rate for any piece of technology".
She continued: "Other recent research published by Smart Energy GB shows that there is high demand across the country to get smart meters installed soon.
"Smart energy outlook, the largest independent survey of national public opinion on energy and smart meters, shows that 49 per cent of those who don't yet have a smart meter – that's more than 20 million people – say they would like to have their smart meter installed in the next six months."
There have been widespread fears that suppliers will be unable to safely meet the 2020 deadline for the domestic rollout due to failed first-time installations, a lack of qualified installers and problems with the central communications system. During the Queen's Speech in June, the government revealed plans to extend its power to intervene in the smart meter rollout by five year through to 2025.
A survey conducted by Networks' sister title Utility Week in partnership with market research firm Harris Interactive earlier this year found that 13 per cent of consumers with smart meters required more than one visit for installation – more than double the five per cent of figure predicted by BEIS.
---
Comments
Login on register to comment