Shadow Ministers take part in Denmark energy study tour
A group of UK Shadow Ministers recently visited Denmark where they saw green energy projects and heard from experts on how heat and electricity production are integrated to cope with intermittent renewable electricity.
25th October 2017 by Networks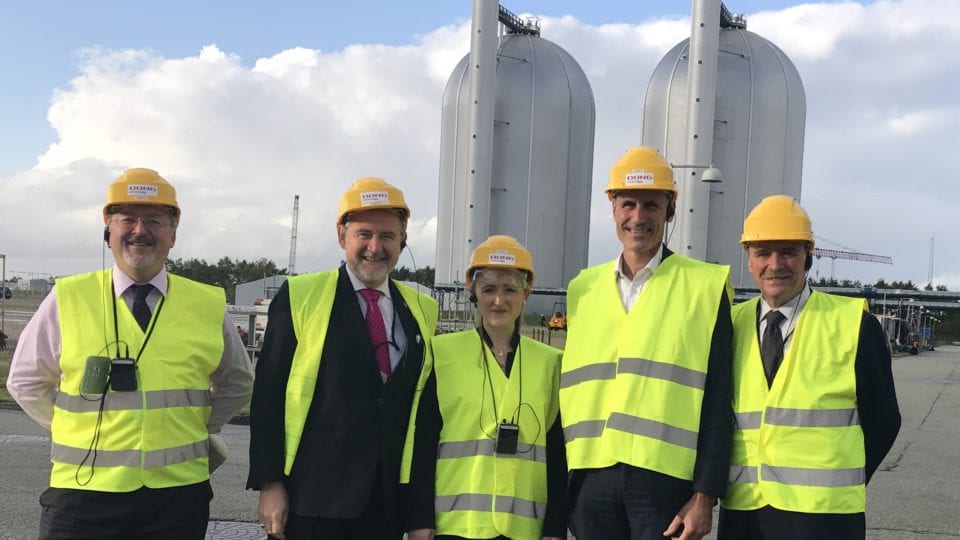 More than 40% of Denmark's electricity supply comes from wind power and 60% of heat supply to buildings is from district heating or heat networks.
The group of Labour MPs included Shadow Secretaries of State and Shadow Cabinet members, Rebecca Long-Bailey and Barry Gardiner and Shadow Ministers Bill Esterson and Dr Alan Whitehead.
The study trip took place between 2-3 October and included sessions on Denmark's progress on decarbonising energy, plus examples of how industry and Government work closely together on green energy delivery. The national plan is to be 100% free of fossil fuel by 2050, a target that includes electricity, heating and transport.
The visit was organised by the Danish Embassy in London and the Danish Energy Agency, in cooperation with State of Green, an information centre for environmentally friendly initiatives in Denmark .
The group visited the nearby combined heat and power station of Avedøreværket, which supplies much of the heat supply required the Copenhagen area – 98% of buildings in the city are connected to district heating. This was on the day (2 October) that its owner, Dong Energy, announced its plans to change its name to Orsted, following the sale of its oil and gas interests to focus on renewable energy .
The Shadow Ministers also heard about Copenhagen's plans to be the first zero-carbon capital city from Jørgen Abildgaard, the city council's project director. Later, a group of academics described the Danish Energy Transition towards 2030 and various studies of Denmark's energy systems compared to other countries.
Finally, the group travelled 60 kilometres to Borup to see the co-operative district heating plant, which heats the village by burning straw bought from local farmers, who in turn spread the ash on their fields as fertilizer.
One of the organisers, Ian Manders, of the Danish Embassy, said: "Our aim was to show how Denmark is well on the road to achieve its ambition to decarbonise energy, and how industry, government and local communities are working together to achieve low-cost, green energy security."
---
Comments
Login on register to comment