Sensing the future: SGN's Real-Time Networks project
SGN has progressed the findings of its "Opening up the gas market" project and is applying new network monitoring approaches in Kent
22nd July 2016 by Networks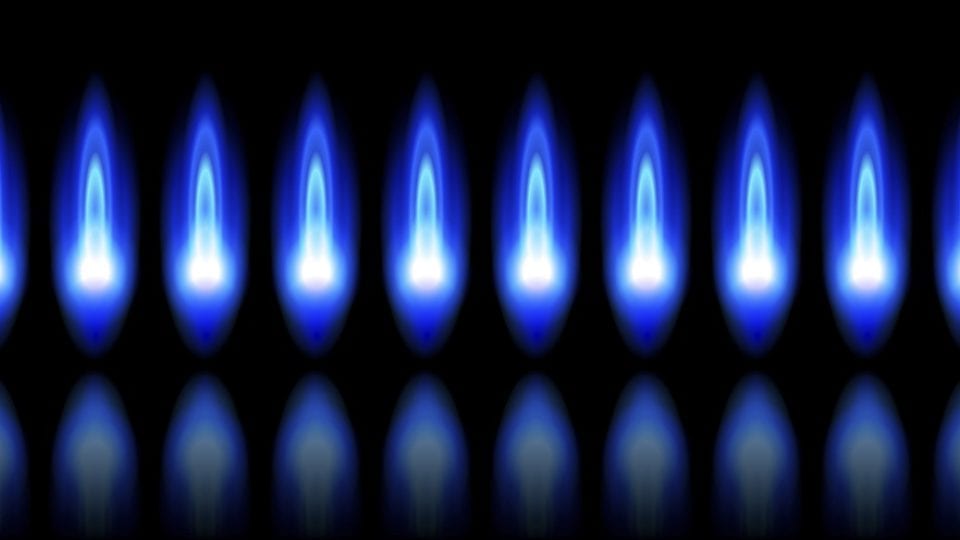 Cavey Island in the Thames Estuary was used as the trial location for the original conversion to natural gas in the 1960s, and it is from nearby Kent that engineers from gas network company SGN, in partnership with DNV GL, are developing a trial flexible gas network that will help to develop the gas distribution system of the future.
SGN's Real-Time Networks project will use an array of innovative technology to capture real-time data from the existing gas network. Through the use of novel sensors and cloud-based computing, it will conduct what is said to be an entirely new type of analysis of the gas network – an analysis that could help to ensure SGN serves the future needs of customers in the UK.
The £8 million Network Innovation Competition project, funded by Ofgem, means that the gas network is now entering the era of 'big data' – and becoming capable of delivering a diverse supply of gases that could ultimately reduce cost for the customer.
Real-Time Networks is being trialled in southeast England. It will provide a timely update to existing gas network modelling, and seek to future-proof the network, at a time when the UK is a net importer of gas.
Joining the 21st century
Gas networks use tools for network modelling and management that ensure a consistent source of natural gas is supplied, but this network model now needs updating, explains Real-Time Networks project manager, Alexander Webb.
Steady-state computer modelling is already used to determine optimum pipeline designs, pressures and capacities. There is much greater visibility of conditions at the top end of the network – where flow, gas temperature and gas quality are typically measured – than further down the gas supply system, where these values are typically inferred by calculation. "Many of these calculations date from the 1980s. They have served us well, but they are less relevant than they once were," says Webb.
Changes needed to gas processing standards

The alternative gas compositions used by SGN in its Oban project are used widely in Europe, but in the UK expensive processing is usually required before they can be introduced to the network. This is because UK standards for gas quality are based on the use of North Sea gas, which historically was the dominant source in the UK. Today, the UK is a net importer, with extra supplies arriving from Belgium, the Netherlands and Norway, as well as substantial stocks of liquefied natural gas (LNG).

Oban provided the perfect location for challenging this norm and making a case for new UK standards that allow the wider use of alternative gas compositions. In Oban, vehicles transport LNG to the mains network rather than a connected mains network; this made it easier for SGN to alter the town's supply and understand the performance of new compositions in isolation.

Introducing more varied compositions into the UK network is not without costs, but these are low compared with the current approach of processing all compositions for North Sea standards. Engineers in Oban liken this process to "putting Coke in a single malt whisky". "You start off with a good product and essentially water it down," explains Jamie McAinsh, project manager, Opening up the Gas Market.

Widening the gas supply chain and making it easier to introduce new gas compositions could bring price benefits for customers – as well as helping the UK to advance its decarbonisation agenda.

In its Future Energy Scenarios report for 2016, National Grid raised concerns about the rate of progress towards these targets. With the scope for continued decarbonisation of the power system declining in future, National Grid called for greater focus on the energy vectors of heat and transport.

While there is a role to be played by heat pumps, district heating, geothermal and other technologies, decarbonising the gas grid must be a critical element in national decarbonisation efforts. SGN chief executive John Morea recently spoke about this imperative at the Utility Week Energy Summit in London. He linked SGN's Opening up the Gas Market and Real-Time Networks project directly to the UK's energy security outlook – a concern that energy minister Andrea Leadsom addressed at the event. She said it was "non-negotiable" and government's top priority.
As part of Real-Time Networks, SGN is installing a series of sensors to collect information from across the network to understand how gas is flowing from the top of the grid to the point of use by the customer. Engineers are also installing data loggers at customers' meters in the southeast of England for the same purpose. As part of the project, these loggers are being installed on 1,200 gas meter boxes.
They will gather fresh data on how consumers use gas from a wide range of domestic and commercial properties, including schools, hospitals and prisons. "As part of Real-Time Networks, we will be recording their usage for two years, to help update our demand models," Webb says.
Downstream renewable technologies, such as combined heat and power (CHP) systems and heat pumps, are also undergoing laboratory testing for the same purpose by DNV GL, whose engineers specialise in energy consulting and project execution. Some technologies such as CHP have the ability to feed back power to the electricity grid. The engineers are interested in how this could impact on the network as a whole.
"We want to be able to see where the gas network might in the future have the capability to ease constraints on the electricity grid, and vice versa," Webb adds.
Novel sensors will be implemented at specific points along the grid network to monitor gas quality as part of Real-Time Networks. Existing technologies used to analyse gas at the upper end of the gas grid are not necessarily appropriate. For example, natural gas chromatography, which analyses gas at a molecular level, is precise but takes four to eight minutes to take a reading, and its maintenance and operational costs are expensive.
At a distributed level, such sophistication and detailed levels of data are not required, so SGN is using sensors that capture data almost instantaneously, and infer gas quality based on changes in relative density.
A cloud-based computing system is capturing and managing data from the network. Engineers typically use computer 'snapshots' of worst-case scenario demand on the gas network in evenings and the winter to ensure it can deal with all conditions, Webb explains. The sensors that will be used in the Real-Time Networks not only include novel technologies but will also trial novel applications of established technologies. These innovative sensing technologies will be used to establish if a wider range of gases can also be managed by gas network operators.
Building on strong foundations
SGN's previous NIC project, which took place in Oban, Scotland – Opening up the Gas Market – was developed to demonstrate that gas of different compositions can be used safely in Britain without as much processing prior to injection into the gas distribution network. This is helping to develop the gas grid of the future, as dependence on natural gas produced in the North Sea diminishes.
The remote town of Oban is not only a picturesque tourist destination, but also has a demographic profile and mix of business and residential property types that closely mirrors the UK as a whole, GSN says. The trial in Oban therefore reflects how gas might perform nationally. It is also one of several networks in Scotland that rely on regular shipments of liquefied natural gas (LNG) to power the homes of residents, which makes it easier to see how gas will perform when tested in a closed system.
According to government data, UK Continental Shelf production of natural gas declined by an average rate of 8 per cent a year from 2000-2013. In addition, there are demographic factors that are affecting gas usage. For example, Webb explains, the British population is ageing. In addition, more people than ever are working from home, affecting gas consumption times and rates. Furthermore, modern housing stock retains heat better.
The use of more efficient combi-boilers in the majority of new boiler installations has also placed different demands on the gas grid. All these changes mean it is necessary to analyse demands on the system again, SGN says.
Despite this, little has changed in the way the gas network is typically managed.
Webb says: "The way we've managed our networks has been the same for a very long time. At Oban, SGN is demonstrating that you don't have to have to rely on the traditional, tight specification of natural gas in the network. We can actually accept a wider range of gas composition. That means greater flexibility."
Using gases from different sources also means them entering the network at different points, rather than in the 'top-to-bottom' fashion of the traditional system. Real-Time Networks is developing a system to demonstrate how a more flexible and intelligent gas network will meet the needs of the rapidly changing gas industry in Britain.
"The network becomes less linear and straightforward," Webb says.
The uptake of downstream renewable technologies on both a domestic and commercial scale will have a big impact on the network.
As more distributed energy generation comes online, this picture will change further, and in unanticipated ways, Webb explains. "The key is flexibility – how we manage our networks with all these changes – and the future changes: the ones we are not currently envisaging."
Opening up the gas market demonstrated that LNG with a wider Wobbe limit than is currently permitted in UK gas regulations can be safely used in the UK, adds Webb. The Wobbe Index (WI) indicates gas interchangeability and energy output and compares the energy output of gases on combustion.
Each source of gas has different compositions that require some form of processing prior to injection into the distribution network. The processes for gas produced using shale or hydrogen vary once again, with cost and environmental implications. If the findings from the trial in Oban can be replicated and rolled out across the network, a wider range of gases will be managed by the network operators. Real-Time Networks seeks to demonstrate how such an integrated gas network with different gas supply sources could be managed.
By funding the Real-Time Networks project, Ofgem is looking after the needs of the customer. "We will make information from this scheme available to other industry stakeholders," says Webb. "Once we understand the capabilities of the network better, then we will know more about what we can deliver in terms of energy." This could also inform future work on regulatory standards for new gases.
Webb concludes: "We are paving the way to make the network much smarter and flexible for the benefit of all customers."
---
Comments
Login on register to comment