Safeguarding staff from mental health hazards at work
Promoting physical safety has become critically important across the sector, with many organisations priding themselves on a zero-tolerance approach to hazards in the workplace, writes Nadine Buddoo.
21st October 2019 by Networks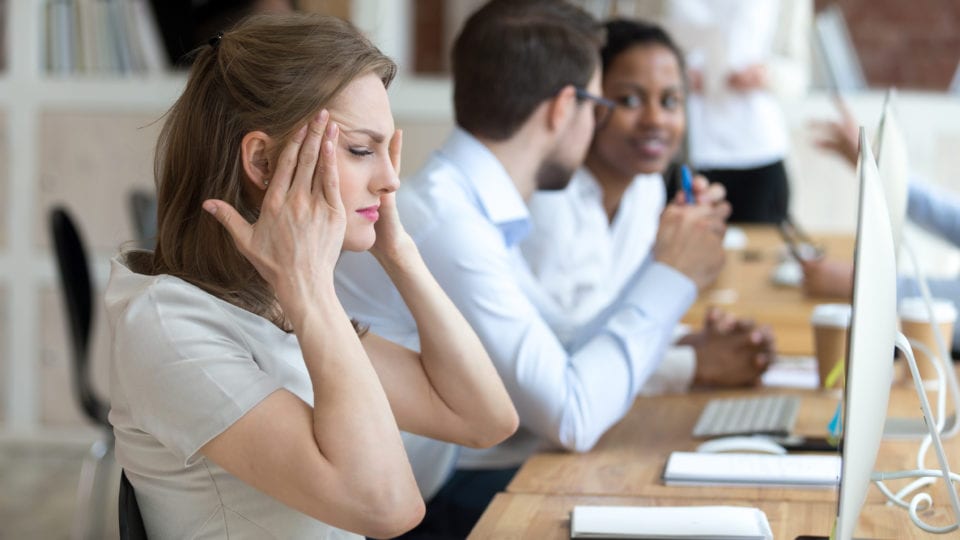 But while there is a clear spotlight on employees' physical health, is there sufficient focus on tackling mental ill health across the industry? And how can networks improve their approach to the issue?
According to the Mental Health Foundation, mental health problems are the leading cause of sickness absence in the workplace. The organisation estimates that a staggering 70 million work days are lost each year due to mental health problems in the UK, costing employers approximately £2.4 billion per year.
Fear of stigma and discrimination can often leave employees reluctant to openly discuss mental health concerns. The energy sector, in particular, remains a male-dominated environment, with a perceived machismo that can be unhelpful when it comes to tackling the stigma around mental health and wellbeing.
This is the ideal time for us to create a more positive wellbeing culture and help to break down those barriers

Tamsin Morgan senior business partner for safety assurance, SGN
"Men traditionally find it more difficult to be open about their feelings and admitting to a mental health issue can be seen as a weakness," explains Tamsin Morgan senior business partner for safety assurance at Scottish gas distributor SGN. "It's also easier to deal with physical problems, like when a colleague needs a plaster on their arm or has an ankle injury – but problems we can't see tend to unsettle people.
"Until recently, mental health was rarely talked about but, with so much awareness being raised in the media right now, the stigma is starting to diminish. This is the ideal time for us to create a more positive wellbeing culture and help to break down those barriers."
For SGN, helping to overcome those barriers has involved setting up a wellbeing team dedicated to improving mental health awareness and wellbeing across the workforce. The company has also issued mental health hints and tips cards to all employees, as well as launching a blog on its internal news channel which has allowed staff to open up about their own experiences.
"Our main aim is to encourage openness and a climate where no one will be afraid or embarrassed to talk about their mental health," says Signija Elms, HR manager at SGN. "[We] are fortunate that many colleagues from across our company have been brave enough to share their personal mental health experiences. In fact, these blogs have received record levels of engagement, via likes and comments, compared with any of our articles in the past, which has encouraged others to open up."
The company has rolled out mental health awareness training to 485 of its management team as part of an initiative to improve their understanding and help them identify colleagues in need of additional support. "Our employees have reported that with this increased support, they're already noticing improvements in the way mental health issues are acknowledged and addressed," adds Elms.
In addition, SGN has recruited 70 employees as mental health supporters since May 2019 and is in the process of recruiting 30 more within its operational workforce. The recruits have been trained to support colleagues by offering a listening ear and signposting where they can access additional help and confidential support, including the company's 24-hour employee care line.
Similarly, Northern Powergrid is committed to ensuring staff have 24-hour access to additional mental health support. "We want everyone working for Northern Powergrid to go home at the end of each shift uninjured and in good health after a productive day's work.
"That not only means physically well, it also means mentally well," insists Glen Hodges, head of field services at Northern Powergrid. "Our Employee Assistance Programme has been in place since 2015, providing 24-hour access to services, including free confidential support and counselling."
In 2018, the company launched its Mental Health First Aiders programme, with the aim of creating a network of support for employees needing face-to-face and confidential help regarding any mental health concerns.
"We were overwhelmed with the numbers who stepped up and extra courses were booked to accommodate everyone," says Hodges, who is also a trained mental health first aider. "We now have 68 mental health first aiders trained across the business with all of them having undergone a two-day accredited training course so they can spot the triggers and signs of mental health issues, have the confidence to step in and help someone in distress by providing reassurance and non-judgemental support, and guide a colleague to get further support."
As with physical first aid, mental health first aid teaches how to recognise crucial warning signs of mental ill health. The training aims to equip employees with the skills to support their own and others' wellbeing, as well as how to signpost to support for recovery.
But while mental health first aid can be an invaluable tool for some employees, does it go far enough to promote a zero-stigma environment, where issues can be openly discussed and supported?
"Interventions like mental health first aid have a role in enabling better crisis management and confidence, but we hope to see good mental health for all as a key business metric in the future," says Chris O'Sullivan, head of business development and engagement at the Mental Health Foundation.
"That means equipping managers and leaders with the tools to promote and protect mental health in times of real change in the working world – without losing the need to support people who experience distress."
Where an employee is having difficulties, whether caused by work or not, early support and consideration of short-term flexibility in the job role, where this is possible, may help to protect their health and wellbeing and keep them in work

HSE spokesperson
O'Sullivan hopes to see a shift to "whole workplace" mental health approaches that recognise the business as well as people benefits of protecting and improving mental health at work. "At the moment, recognising signs and signposting to help is increasingly the norm, which is of course welcome. But it's a start, and not an end," he adds.
Preventing stress and mental ill health by designing stressors out of jobs, or by early intervention, is the most effective means of tackling it, according to the Health and Safety Executive (HSE).
"Having conversations around stress and mental health in regular meetings – one to one and team meetings – is one way of identifying issues and monitoring performance," says an HSE spokesperson. "Where an employee is having difficulties, whether caused by work or not, early support and consideration of short-term flexibility in the job role, where this is possible, may help to protect their health and wellbeing and keep them in work.
"It is important to note that anyone can be affected by stress and therefore creating a workplace culture where it is safe to talk about stress and mental ill health will benefit both employees and the organisation in the long term."
For networks, as the industry steadily sheds its "macho image", effective mental health strategies must be at the very heart of every company's culture.
Part of normalising conversations will likely see companies increasingly looking to engage with the workforce in new and innovative ways. At Northern Powergrid, employees already have access to various digital tools including podcasts and audio meditation to promote wellbeing, while SGN is currently considering new ways to reach employees.
As mental health in the workplace grows in priority and urgency, O'Sullivan agrees it is likely that more firms will seek to offer access to digital tools and e-therapies. "To that end, it's very important that tools like eCBT [online computerised cognitive behavioural therapy] and mindfulness that have an evidence base are tested and proven in workplace contexts, so the best evidence informs the best tools in the market," he adds.
While more can be done, it's clear the industry is working towards ensuring employees' mental health is safeguarded as diligently as their physical safety. Perhaps one day, accessing mental health support will be as routine as putting on PPE.
Mental health strategy
According to the Health and Safety Executive (HSE), the key areas employers should focus on when creating and implementing an effective workplace mental health strategy include:
strong and committed leadership.
competent, engaged and listening managers.
a clear commitment to inclusive, open and transparent communication and genuine consultation.
employee involvement in identifying and developing practical actions to address work-related health.
---
Comments
Login on register to comment