Reliability is key
Mark Dunk, the Energy Networks Association's head of engineering, discusses the importance of protection, monitoring and control systems when it comes to maintaining electricity networks.
14th July 2018 by Networks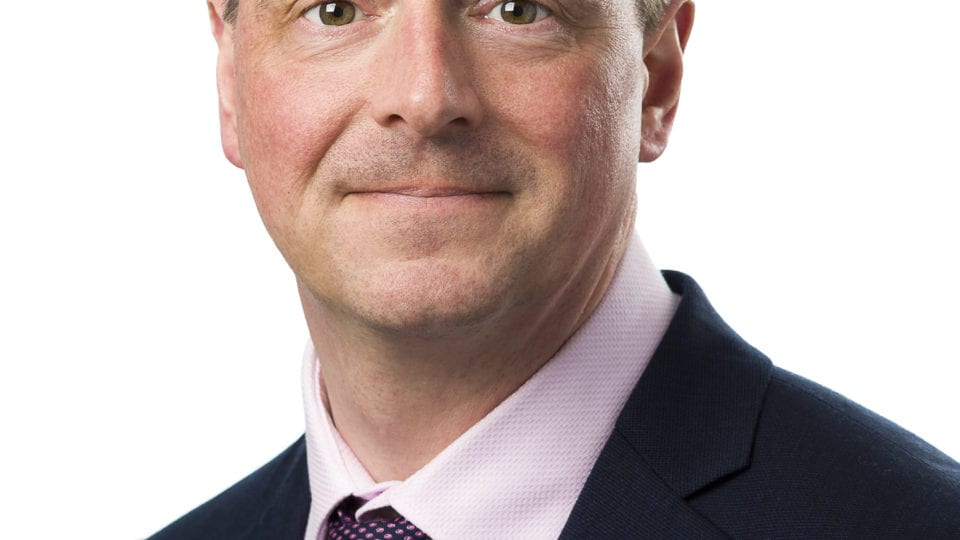 Protection, monitoring and control, whilst seemingly not the most exciting area of running and maintaining an electricity network, is actually an absolutely essential part of it. And while not as exciting as some other areas, there is a big role for innovation projects to offer smarter solutions in this area during the seismic shift to decentralisation, decarbonisation and digitisation.
Our power networks are evolving in a different way than they were intended to when originally designed, which means we need to control and operate our networks in a smarter way, and use smarter systems to help us do this. Such systems include Active Network Management (ANM) systems, which offer flexible connections and allow more distributed energy resources (DER), including renewables, to connect to the grid while minimising the amount of traditional reinforcement that's required. ANM is one of the first steps required as part of the DSO transition, and this is being standardised under ENA's Open Networks Project, which is laying the foundations of the smart grid in the UK.
With the increase of multi-directional power flows and also decreasing inertia in the grid, there is potential for the grid to become less stable. Increasingly, that means we need smarter and faster protection systems, particularly across wider areas. Typically installed at a substation or feeder level, we need to look more closely at implementing protection systems in a coordinated manner across wider areas. Digital solutions for substation secondary systems form part of these protection systems and will mean lower down times for networks. An example of a digital solution is the IEC 61850 group of standards, which defines communication protocols for intelligent electronic devices at electrical substations; this has been proven to work well in other networks, and has possibilities for deployment across the UK.
National Grid Electricity Transmission undertook a two year trial to look at installing protection and control equipment that complies with the IEC 61850 standard, to see if these technologies are compatible with conventional equipment. The project aimed to demonstrate the benefits of IEC 61850 process bus technology when applied to an existing circuit with conventional and non-conventional instrument transformers (NCIT). As part of the project, an NCIT integrated into gas insulated switchgear (GIS) was installed with a process bus connected feeder protection solution at a new build 400kV substation at Bodelwyddan, with conventional analogue protection solutions at the two remote ends, in Pentir and Deeside. Compatibility between the different solutions at each end was monitored and analysed during the project, and the system stayed in service until August 2017. The project did not result in any interoperability issues and confirmed that the solution can operate in a stable way for a significant time. The learning from this project has been fed into the National Grid's IEC 61850 configuration and merging unit specifications and has enabled the rollout of process bus solutions onto the transmission system, with implementation of such solutions planned from 2019 onwards.
As a result of increasingly connected customers and the rise of the 'prosumer', including the uptake in rooftop PV and electric vehicles, we need better monitoring at a street level. Partly this will be provided by smart meters and resulting data collection, but also from better monitoring systems installed on our networks. Western Power Distribution are investigating ways to better monitor the impact of low carbon technologies via their three-year LV Connect & Manage project. The combined impact of different types of low carbon technologies (LCTs), such as EV chargers and solar-battery installations, will be monitored at up to six of WPD's distribution substations in the trial area, with the goal to develop a replicable architecture for a low-voltage Active Network Management (ANM) solution, which can be utilised by WPD in their other licence areas and by other DNOs, more generally. Two of the key objectives of the project are to trial and demonstrate broadband over powerline, providing a communications solution between distribution substations and customers, enabling a bi-directional power flow control of LCTs, and ANM solutions with intelligence distributed into the LV network to monitor and control LCTs in real time. Due to complete in 2019, currently a demo installation has been completed in Hereford, and 28 customers have been recruited to take part in the trial.
This year's Low Carbon Networks & Innovation Conference (LCNI) is taking place at the International Centre Telford from 16-17 October. For further information visit http://www.lcniconference.org/
---
Comments
Login on register to comment