Queen's Speech promises net-zero policies in 2020 budget
The Queen's Speech from the new Conservative government this week reaffirmed its commitment to achieving net-zero and investing in renewable energy, but contained little in the way of detail, promising instead that the first budget will prioritise a range of net-zero enablers.
20th December 2019 by Networks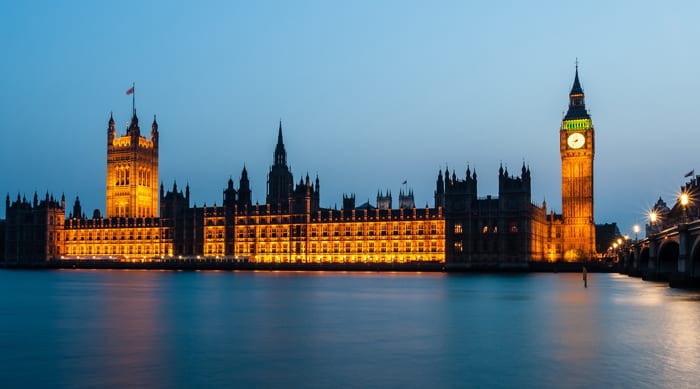 A briefing pack accompanying the Queen's Speech said that the next budget, widely expected to be delivered in February 2020, will include investment in "green infrastructure", including carbon capture, offshore wind, nuclear energy, and electric vehicle infrastructure.
There was also a promise to invest in "the energy efficiency of homes, schools and hospitals and a pledge to "use our £1 bn Ayrton Fund to develop affordable clean energy for developing countries".
The speech also promised that a new National Infrastructure Strategy will be published alongside the first budget.
According to the document, the government will "continue to take steps to meet the world-leading target of net zero greenhouse gas emissions by 2050" and "will continue to lead the way in tackling global climate change, hosting the COP26 Summit in 2020."
But in general there was more focus on environmental protection than climate change, with the introduction of an Environment Bill that will establish a new Office for Environmental Protection, increase local powers to tackle air pollution, introduce charges for specified single use plastic items, and ban exports of polluting plastic waste to non-OECD countries.
Responding to the speech, Energy UK interim chief executive, Audrey Gallacher welcomed the commitments in it, and steps to enhance environmental protection, but said there was "no time to waste" in enacting the policy changes needed for net-zero.
She said: "It is critical we take action now and avoid further delay so we urge the Government to bring forward the energy White Paper as soon as possible to set out the clear policy framework that will allow the necessary investment and innovation to follow. This, along with a consistent and concerted effort across all Government departments, will allow us to go further and faster in decarbonising our economy.
"The energy industry looks forward to working in partnership with Government, and other sectors and stakeholders, to deliver our shared ambition of delivering a net-zero economy but we must start urgently. There is no time to waste."
On climate change, the briefing notes recapped on policies previously announced, including:
Responding to the details in the Queen's Speech, Nina Skorupska, chief executive of the REA, said: "The importance of climate action within in this Parliament cannot be underestimated. With the world's attention focused on the UK in 2020, as we host COP 26 in Glasgow, it is disappointing that the Queens Speech did not set out further ambitions around how we will decarbonise heat, transport and power.
"This government will need to act quickly in 2020 to ensure renewables and clean technologies are at the forefront of all future growth in the UK."
---
Comments
Login on register to comment