Only joined-up policy will pave the way to net-zero
The Johnson government, and now the party manifestos, have provided plenty of promising ideas on decarbonisation, but delays on implementation and lack of cohesion between different agendas mean that good ideas are getting lost, argues James Basden, founded and director at battery storage company Zenobe Energy.
29th November 2019 by Networks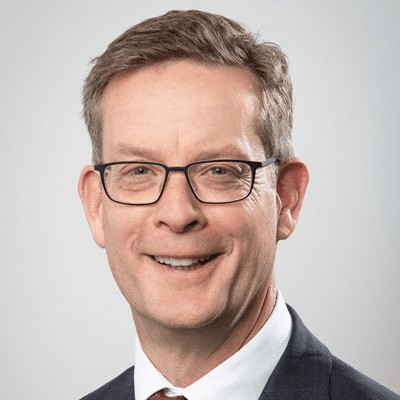 The UK government announced recently that it is on the lookout for the most effective ways to cut industrial pollution as part of a £315m drive to decarbonise the industrial sector.
This initiative should be welcomed and is imperative to cutting down emissions and reaching our national net-zero target.
The UK is already recognised as being the first major economy to enshrine a net-zero emissions target in law. Despite the progress, more needs to be done for energy storage to succeed.
Here are 5 things that we believe any incoming government must consider.
1. We need policy, not just targets
We know the devastating impact that climate change will have on our planet without radical change, so it's positive that party leaders across the house are making commitments to increase investment in renewable energy.
However, with the national conversation focused on Brexit, any action to change our energy system is stymied by changing ministers and varying priorities.
For example, a new energy White Paper was announced late last year and we are yet to see any sign of this being published. If any of the incoming leaders are serious about their commitments, they must focus on this and developing a long-term strategy which takes into account the social, environmental and economic impact of any policy that may be introduced. Targets are simply not enough without real action to make change happen.
2. Government departments must be aligned
No matter which party governs, a cross-party, collaborative approach is vital if we are to succeed.
Although party leaders are making commitments to tackling climate change, the current regulatory framework does little to support the UK's transition to clean energy.
Take the Targeted Charging Review (TCR) as an example. Ofgem's TCR is to change the way the regulator recovers the residual cost of electricity from consumers and businesses to account for the huge changes to our energy system.
Total energy costs are currently recovered in two ways: 'forward-looking charges' which predict the cost of energy use based on energy consumption at the time, and 'residual charges', which recover the remainder of the costs.
Ofgem's suggested changes to the residual charges place short-term consumer cost savings as the regulator's priority over and above the wider national issue of dealing with our transition to net-zero.
The changes penalise renewables, decentralised systems and flexible energy solutions. This lack of coherence between government messages and the reality for businesses must be solved if we are to transition to net-zero, with a new mandate for Ofgem that reflects environmental concerns more highly
3. A clear route to market for storage and renewables is imperative
If we are to transition to net zero, we must electrify our systems and bring renewables onto the grid. However, to do this, energy storage solutions are vital to combat the strain on the grid electrification will bring. The intermittency of renewables such as wind and solar power is of particular concern.
The current regulatory environment is hostile to innovative solutions that tackle climate change. The lack of coherence between government messages around decarbonisation and the actual policy framework means new energy and technology companies are less likely to enter the market and bring new ways of storing energy to tackle the intermittency of renewables. This contradicts the government's ambition to tackle climate change and to lead in green energy storage.
The Department for Business, Energy and Industrial Strategy (BEIS) recently announced that it would be reviewing one of the main barriers to utility-scale storage sites by allowing projects over 50MW to go ahead without government approval. This is a positive step which demonstrates government's understanding of the benefits energy storage can bring to energy supply, as well as efficiency and flexibility.
Organisations such as BEIS and Ofgem must ensure that their policies are aligned to create a business environment that rewards organisations and individuals who are seeking green alternatives, rather than penalises them.
The Johnson government's plan to set up an independent environmental watchdog, the Office for Environmental Protection, could be exactly what is needed to address this. It should align interested parties to create greener energy and transport systems. The next government must ensure that the introduction of this watchdog does not conflate issues further.
4. Accelerate the rollout of electric vehicles
Since 2016, transport has been the largest polluting sector, contributing 34% of greenhouse gas emissions. It is therefore essential we electrify transport systems and services first.
The emergence of personal electric vehicles is a great first step but is being undermined by the lack of charging infrastructure. The latter runs the risk of being deployed too slowly without a clear route to market in the form of an official plan from government.
Under Johnson's government, transport secretary Grant Schapps announced at the Conservative party conference that the current government would consider bringing forward the date to ban the sales of petrol and diesel vehicles to from 2040 to 2035. While this sounds promising, having the foundations first in place to facilitate an earlier target is paramount.
5) To accelerate, we must incentivise
Our various government departments do not work in harmony. Our government is committing to transitioning to net-zero, and yet according to the EU commission remains the biggest subsidy provider of fossil fuels in the EU. The report, released by the commission at the start of 2019 found €12bn (£10.5bn) a year spent to support fossil fuels in the UK, compared to €8.3bn spent on renewable energy.
Switching to electric, for both businesses and consumers, requires incentivisation. Right now, there are no clear guidelines or policies in place for businesses and individuals who are considering a greener approach to energy usage.
The prospect of interest-free loans for electric cars is a step in the right direction but does not go far enough. Major energy users, such as those in manufacturing, are still under no obligation to assess their green credentials and take steps to switch to cleaner alternatives. These incentives must be introduced in order to create real change in the UK.
---
Comments
Login on register to comment