Ofgem sets 'tough but fair' ground rules for RIIO-ED2
Ofgem has laid out the underlying framework for the RIIO-ED2 price control period for electricity, ahead of further consultation from the regulator next year to define the specific methodologies.
20th December 2019 by Networks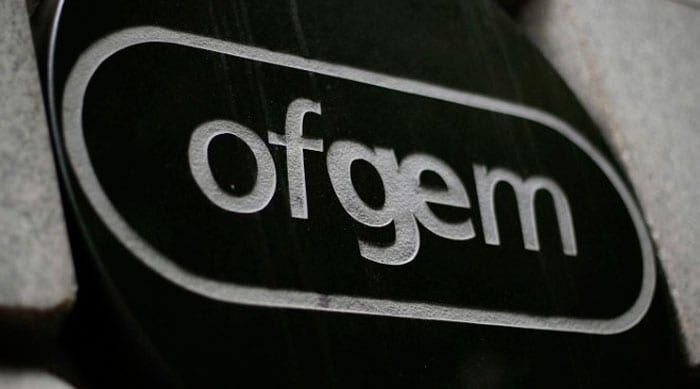 The framework sets the ground rules for the price controls that determine the revenue monopoly network owners can earn from charges on consumers' energy bills.
The RIIO-ED2 price control mechanism will apply for five years from April 2023 to March 2028.
Ofgem's announcement this week follows consultation on an open letter it published in the summer.
The framework stipulates, for example, that DNOs will:
See lower company returns while saving consumers money
Be incentivised to go further to decarbonise power generation, transport and heating where required to help deliver a net zero emissions economy
Use network capacity more flexibly and make the case for any anticipatory investment needed to support decarbonisation, for example for electric vehicles.
Give consumers a stronger voice
Deliver "value for money" services for both existing and future customers
Deliver an environmentally sustainable network
Drive efficiency through innovation and competition
In the announcement, the regulator said: "In RIIO-ED2, we will strike a tough but fair settlement with the DNOs which enables them to go further in decarbonising the economy while ensuring a reliable supply of energy continues to reach our homes and businesses. In doing so, we will take steps to ensure that costs are kept as low as possible for consumers."
Costly grid connections, slow decision making, and a lack of transparency in charging methodologies are often-cited problems for developers

Frank Gordon, head of policy, REA
The regulator also points out that the decisions on the underlying framework of RIIO-ED2 follow the same lines as the price controls for the gas distribution and the gas and electricity transmission network companies.
On innovation, Ofgem says that there will be an "innovation funding pot" to target future-facing strategic challenges, as well as the continuation of Network Innovation Allowance funding.
Ofgem also suggests that it will "use the Business Plan Incentive" to reward DNOs putting forward ambitious plans.
DNOs will also be encouraged to making better use of flexible solutions, such as battery storage or demand-side response options, to shift consumption during periods of high demand.
Ofgem will also support the DNOs in making "anticipatory investment", for instance investing in an expanded charging network for electric vehicles when the level of demand is not yet certain.
On this point, the document says: "One approach could be to provide DNOs with funding for anticipatory investment but limit their exposure to the impact that their expenditure has on enabling decarbonisation, eg DNOs would not be penalised or rewarded for how infrastructure is subsequently used."
Cathryn Scott, acting executive director for systems and networks at Ofgem, said: "As we decarbonise our society and economy we will increasingly rely on renewables to generate the electricity to power the country, our vehicles and potentially heat our homes too. Electricity distribution networks will be crucial to making this transition to a smarter, net zero emissions economy.
"Ofgem's stable and predictable regulatory regime will allow companies to attract the investment they need to go further in decarbonising the system whilst saving consumers money by keeping returns as low as possible."
In calculating the allowed return on equity for electricity DNOs, Ofgem says that it will apply the same methodology that it set out for gas and electricity transmission (T2) and gas distribution (GD2) price controls.
It will also use either CPI or CPIH (consumer price index including housing costs) to measure inflation when calculating both regulatory asset value (RAV) and allowed returns.
Commenting on the framework, Frank Gordon, head of policy at the Association of Renewable Energy and Clean Technology, said: "Key features, including prioritising the delivery of net zero, changing allowable returns and bringing the default contract period to five years, are sound decisions although could conceivably go further given the problems with the networks in recent years.
"We note that this is only part of the overall process as the document does not include the decisions on how and whether to incentivise networks to speedily and affordably connect renewable energy and clean technologies. We also believe that procuring new flexibility capacity can reduce the overall level of new infrastructure, such as wires and pylons, needing to be installed which needs to feed into the process as well."
He continued: "The REA cannot understate the importance of this process. Whilst many networks are presently becoming more involved in managing grid constraints, for example by tendering for energy storage services, distribution networks have traditionally been major obstacles for the deployment of renewable energy and clean technologies.
"Costly grid connections, slow decision making, and a lack of transparency in charging methodologies are often-cited problems for developers. The benefits of many clean technologies to the networks, such as energy storage and smart electric vehicle charging, are also often not reflected by the networks."
---
Comments
Login on register to comment