Ofgem decides against mid-period review for networks price control
Ofgem has announced that it will not be launching a mid-period review (MPR) into the way the price control system for local electricity networks is working.
30th April 2018 by Networks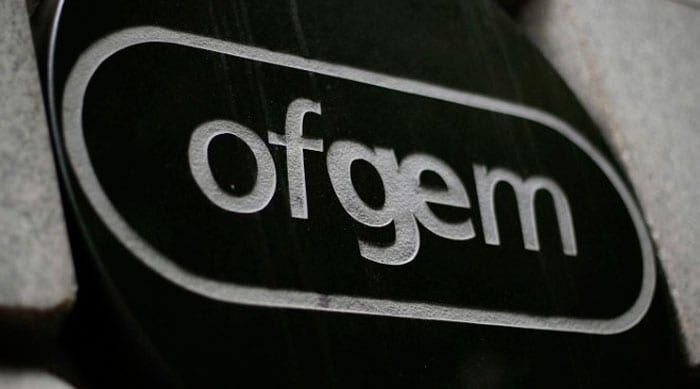 The energy regulator has decided not to open a mid-period review of the 2015-2023 electricity distribution price control (RIIO-1) as it says it can drive value for money for consumers more effectively through a combination of efficiency gains and voluntary contributions.
Western Power Distribution (WPD), an electricity distribution network operator (DNO), has also agreed to voluntarily return £77 million of its price control funding to consumers.
This follows the Government's decision to reduce its rail electrification programme, meaning WPD no longer needs the funding to carry out related projects.
Jonathan Brearley, Ofgem's executive director for systems and networks, said: "Our regulation will ensure that consumers continue to share in any savings the companies make in the remainder of the price controls. We will continue to monitor their performance and we have powers to make adjustments to their revenue if we find that targets have not been met, once the price control finishes.
"We would also welcome moves by other DNOs to voluntarily refund consumers, particularly if a change in circumstances means they have surplus funding that is no longer needed."
Ofgem say that WPD's move and a commitment by all other DNOs to absorb the costs of projects (currently estimated by the DNOs at over £600m) will help drive forward the move to a smarter, more flexible energy system.
In a statement, Ofgem said: "Reopening the electricity distribution price control could risk pushing up the cost of finance for the companies, and risk increasing energy bills at a time when the network costs part of household energy bills has been stable for several years.
"WPD's £77m voluntary return is in addition to the £5 billion in savings that Ofgem's regulation has secured for consumers since 2013, as part of the ongoing price control process. This includes voluntary contributions from gas distribution and energy transmission companies.
"Network companies need a licence to operate from society at large as well as Ofgem. WPD's move is important as consumers need to be confident that they are paying a fair price for network services."
In a statement, Western Power Distribution (WPD) said it welcomed the decision not to instigate a RIIO-ED1 mid-period review.
It continued: "Under RIIO-ED1, WPD has continued to invest in improved performance, with power cuts down 31% from 2012. At the same time, it has led all UK distribution network operator groups in customer satisfaction for the seventh year in a row, reduced its business carbon footprint and continued to develop innovative solutions to connect more distributed energy resources to its network."
A spokesman added: "This decision means that we can continue to deliver the investment we need for an efficient, smarter, cleaner energy system as cheaply and efficiently as possible, without distraction.
"We believe that this is vital for the homes and businesses in our area of operation – the Midlands, South West England and South Wales – as we continue to find new ways to decarbonise our economy and deliver the new smart technologies that will enable this to take place."
Ofgem has told the networks to prepare for tougher price controls from 2021 onwards with lower expected returns. The tougher approach is expected to deliver savings of over £5 billion to consumers, as a result of our stable and predictable regulatory framework.
Industry reaction:
Energy Networks Association chief executive David Smith said: "Today's announcement is good news for consumers because it means they will continue to benefit from network companies delivering investment as cheaply as possible, without distraction.
"It will keep the cost of new infrastructure down through maintaining investor confidence. That is vital for Britain's homes and businesses as network companies continue to innovate to find new ways to decarbonise our economy and invest to deliver a more efficient, smarter, cleaner energy system."
Victoria MacGregor, director of energy at Citizens Advice, said: "Energy network companies are making billions in excess profits and it is consumers who are paying the price. Ofgem's decision not to undertake a mid-point review of the current price controls for electricity distributors is disappointing.
"Today's announcement was a missed opportunity for the regulator to put right decisions that have effectively handed these companies billions in unjustified profits. Electricity distributors have five more years of the current price controls, meaning five more years of excessive profits.
"We welcome the news that WPD will return £77m to consumers, but in future we shouldn't have to rely on firms voluntarily returning money. The next set of price controls (RIIO2) must ensure that when infrastructure funding goes unspent, this money is automatically returned to consumers and bills are reduced."
---
Comments
Login on register to comment