Ofgem CEO sees how Cadent is tackling fuel poverty
The chief executive of Ofgem has visited a community in Dagenham to see how Cadent and AWS (Affordable Warmth Solutions) are working to ensure residents are warmer, healthier and more energy efficient.
5th June 2018 by Networks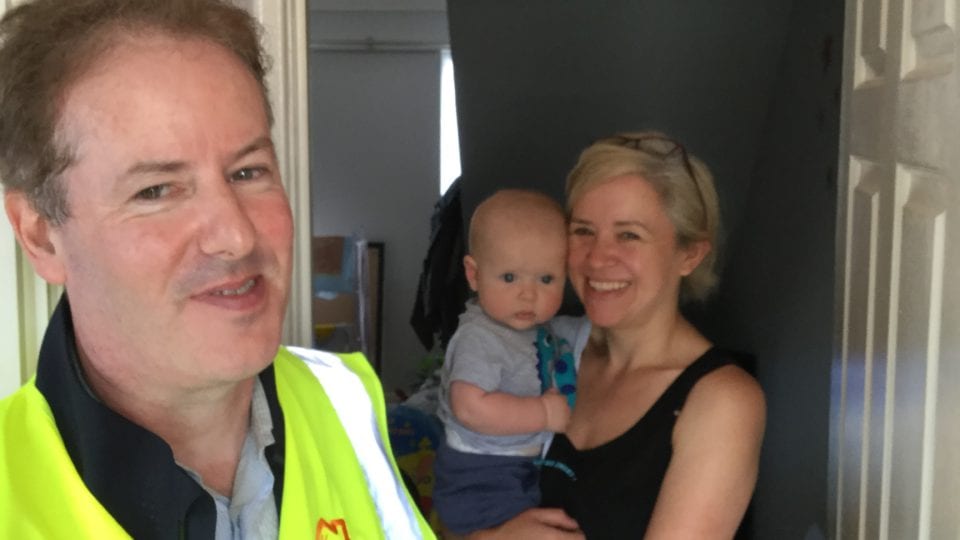 Dermot Nolan visited Holden Close in Dagenham to see for himself how a joint initiative between Cadent and AWS is helping residents by providing affordable heating solutions to their homes.
Through Ofgem's Fuel Poor Network Extension Scheme (FPNES), Cadent and AWS have, with further investment, connected over 80 properties in Holden Close to the local gas network and provided them with a new economical gas heating system.
Previously the community had to make do with inefficient and costly electric storage heaters or other ineffective heating methods and as a result many of the households were struggling to keep their homes warm.
Privately rented and owned homes, such as those included in the project, are traditionally harder to reach with energy improvements. Although residents may live in energy inefficient homes, they may find it difficult to get their landlord's agreement to upgrade heating, or may fall between a gap in not qualifying for certain schemes, yet not being able to meet the cost of upgrading heating themselves.
With the new gas heating system investment, it's estimated that residents could save hundreds of pounds per year compared to electric heating.
Richard Court, Cadent head of regulation and external affairs, said: "This is an exciting step, it's the first big community scheme of this kind in our North London network.
"Bringing all the different pieces together to make these schemes work for private rented homes is not easy but through AWS we have shown how it can be done and we hope the investment we've made here with AWS will make things better for the residents of Holden Close."
He added: "We'll be working with AWS to identify how we can help policy makers and the industry create the framework to repeat what we have shown is possible in Dagenham."
Established in 2008 Affordable Warmth Solutions (AWS) is a Community Interest Company that assists qualifying homes in the 25% most deprived areas in England by offering:
New gas connections to those not currently connected to the Cadent gas distribution network
Income maximisation, energy efficiency and tariff advice.
Cadent set up its partnership with AWS under its previous trading name of National Grid Gas prior to Cadent being formed in 2017.
---
Comments
Login on register to comment