NIC wants infrastructure improvements for low-carbon lorries
The National Infrastructure Commission (NIC) has called on the government to prepare detailed assessments of the infrastructure needed to enable the uptake of battery electric or hydrogen lorries.
17th April 2019 by Networks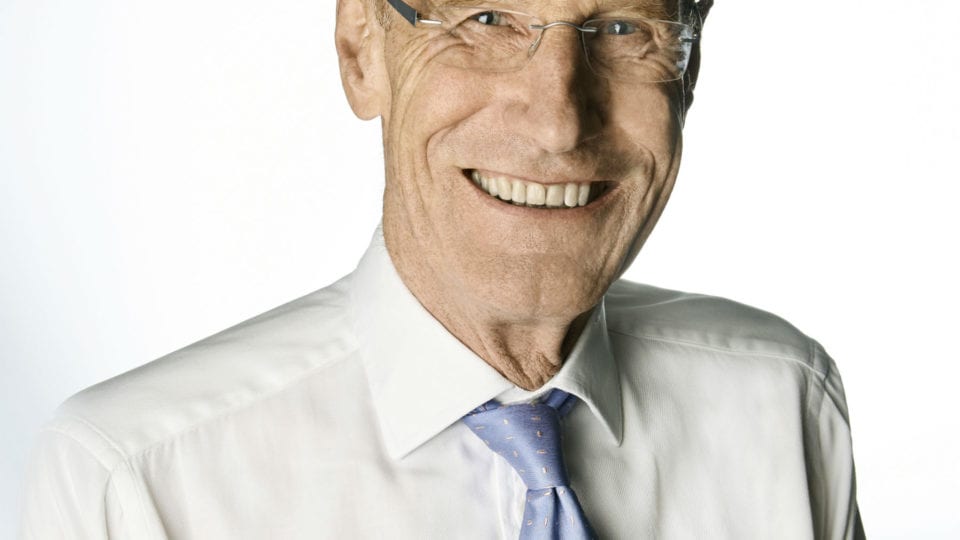 In a report entitled 'Better Delivery: the challenge for freight' the NIC says ministers should ban the sale of new diesel HGV lorries by no later than 2040.
The NIC report says that the development of hydrogen and battery HGVs is already well advanced and vehicles are expected to be commercially available in the early 2020s.
It also wants energy regulator Ofgem to work with the freight industry to enable charging at depots by 2025.
Sir John Armitt (pictured), the Commission chairman, said the move was necessary to provide the freight industry with the certainty it needs to invest in new, green technologies and prepare for an environmentally friendly future.
The ban on new sales of diesel HGVs should also be part of wider efforts to support the entire road and rail freight industry to become carbon-free by 2050, and also to help ease worsening congestion.
Measures should include the government setting a clear framework for freight at all levels of the UK's planning system to ensure the needs of the sector are considered in land use, local plans and new developments.
In 2016, the road and rail freight industry moved 1.4 billion tonnes of goods.
Freight on road and rail produces around nine per cent of the UK's greenhouse gas emissions today. But if no action is taken the sector could be responsible for around a fifth of all allowed emissions by 2050.
With the industry facing high levels of competition and tight profit margins, the report suggests that planning well in advance can reduce the cost of transition. But without government action, it warns the problems of congestion and emissions are likely to worsen.
It recommends that Ministers should set out within the next two years how they plan to ban all sales of new petrol and diesel HGVs by 2040 and begin preparing the nation's infrastructure for this transition.
Chair of the National Infrastructure Commission Sir John Armitt said: "Whether it's retailers, manufacturers or each of us as consumers, we all rely heavily on our freight industry. As one of the most efficient in the world, it rarely fails to deliver.
"But we are paying the price for this miracle of modern service through the impact on our environment and air quality, and through congestion on our roads. Government must act to help businesses tackle these issues.
"Today's report says we need to set out bold plans to ban the sale of new petrol and diesel HGVs, bring emissions from freight on both road and rail to zero and give the industry greater visibility in Whitehall and town halls."
---
Comments
Login on register to comment