New report into hydrogen as a transport fuel
Cadent has published a new study into use of network-delivered hydrogen as a low-carbon transport fuel.
10th June 2019 by Networks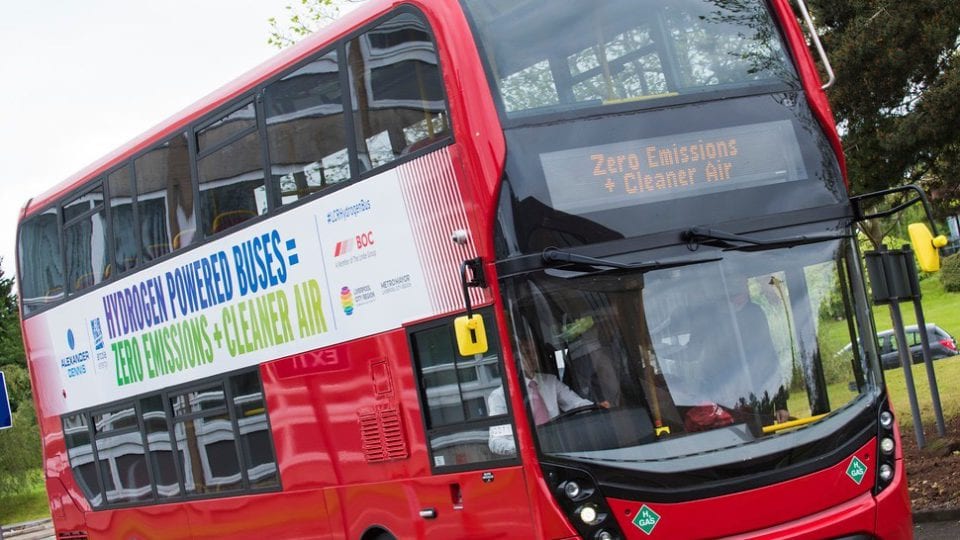 The report – Network-supplied hydrogen unlocks low carbon transport opportunities – maps out routes to delivering hydrogen at volume as a transport fuel.
The gas distribution network has confirmed that HyNet – a plan to introduce hydrogen to North West England's gas network, to power industry and heat homes – can also support its widespread use as a transport fuel.
Key findings of the report include:
– Grid-supplied hydrogen is the most cost-effective way of supplying hydrogen transport fuel at the required volume – up to 70 per cent cheaper than other possible means.
– The concept to 'piggyback' on the larger hydrogen power and heat project advancing in North West England (HyNet), to create options for low carbon transport, is viable.
– A range of options – including battery electric vehicles (BEV) – is needed, but exclusive focus on BEVs will result in a shortfall in the required renewable electricity of at least 32%.
Ed Syson, chief safety and strategy officer at Cadent, said: "We carried out this study because there is an obvious desire and enthusiasm in the North West to think big and take a lead in finding low-cost ways to cut emissions. Industry and policy makers can now be assured that HyNet can deliver the bulk volume of hydrogen needed in the North West, via a pipeline network. Distributing it this way cuts the costs considerably and means hydrogen can complement electricity and advanced biofuels as an attractive option for future fuel."
Liverpool City Region Metro Mayor Steve Rotheram said: "This report from Cadent is a valuable piece of evidence in our journey towards a hydrogen economy. It shows how we can use network-delivered hydrogen across the North West to make fuel cell technology a viable option for HGVs, trains, buses and cars, alongside other proposed technologies."
The full report, which was launched at an event in Runcorn last week, can be downloaded here.
---
Comments
Login on register to comment