National Grid: 400,000 needed for 'Net Zero Workforce'
The energy sector will have to step up on recruitment, training and communications with potential staff to fill 400,000 roles needed to meet the operational requirements of a net-zero energy system by 2050, according to a new report from National Grid.
29th January 2020 by Networks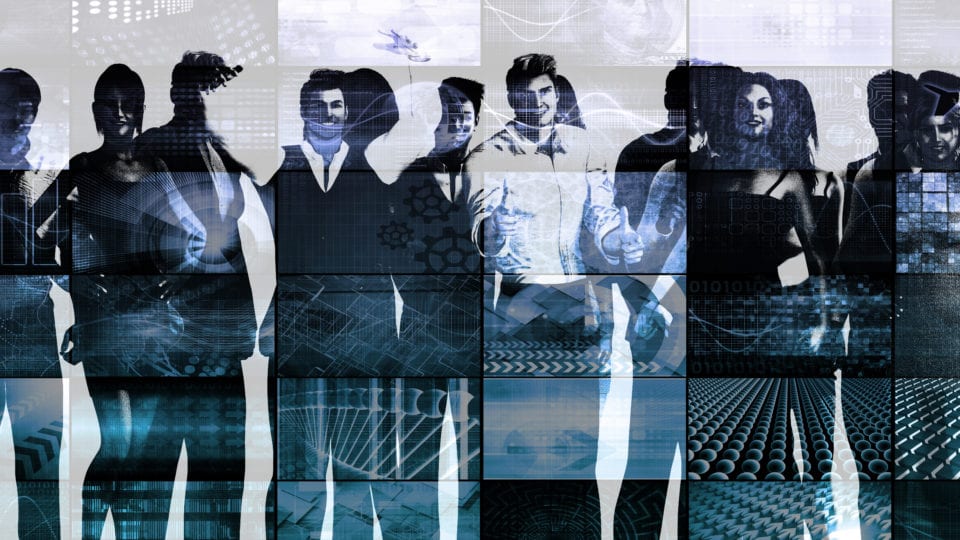 Building the Net Zero Energy Workforce was produced by National Grid in conjunction with research partners Development Economics and YouGov.
In comparison, the report estimates that the energy sector currently employs 144,000 people. Of the total required, 260,000 will be in new roles, while 140,000 will be replacing those who have left the workforce.
To calculate the number of people needed, Development Economics examined the likely clean energy mix required to reach net zero, and employment requirements across generation, transmission and distribution.
These assumptions were based on the Committee on Climate Change's Net Zero 2050 report from May 2019, and National Grid Electricity Systems Operator's Future Energy Scenarios Bridging the Gap report, published in July 2019.
The 400,000 breaks down as 117,000 by 2030; another 152,000 by 2040; and 131,000 by 2050.
As a vital enabler of the UK transition to a zero carbon future, this valuable report from National Grid sets out clearly the critical role of the workforce in achieving that ambition

Nick Ellins, chief executive, Energy and Utility Skills
In the next decade, there will be a need for 65,000 people in new roles such as data analytics for forecasting energy demand, and engineers with expertise in renewables. The remaining 52,000 recruits will be needed to replace workers forecast to leave the sector.
There will be a heightened demand in the north (100,000 jobs), the Midlands (50,000) and the devolved nations of Wales, Northern Ireland and Scotland (90,000).
Additional research by YouGov for the report found that 78% of UK adults want to play a part in reaching the UK's net zero goal and 57% want to work for an organisation that helps the UK get there.One factor in the sector's favour is the increasing tendency to seek a job with "purpose", where the sector can present itself as having a clear mission.
To tap into that motivation, the report suggests that the sector should brand itself as offering the opportunity to join the "Net Zero Energy Workforce".
However, the recruitment shortfall could be exacerbated by the impending retirements of the "baby boomer" generation; competition from other sectors, such as finance and technology; the limited pipeline of young people choosing "STEM" qualifications, and a lack of diversity in recruitment.
The net zero challenge also presents opportunities to cross train the existing workforce: engineers in North Sea oil and gas fields could move over to work in CCUS, while gas engineers can gain new skills to work with hydrogen.
But the report also highlights the need to develop skills in AI, pointing out that National Grid ESO, Energy UK, TechUK, and OVO Energy recently called on government to set up an International Centre for AI and Climate Change to act as an innovation hub for AI technology.
AI will become an essential tool for reaching net zero, by forecasting solar and wind power, optimising the grid and managing demand side response, the report says.
In the report, Nick Ellins, chief executive of Energy and Utiltiy Skills, said: "The energy sector has high strategic value to the UK, with its people providing and operating the infrastructure that supplies the power, light and heat to all our communities, hospitals, schools, homes and large and small businesses.
"As a vital enabler of the UK transition to a zero carbon future, this valuable report from National Grid sets out clearly the critical role of the workforce in achieving that ambition and the change needed to build the necessary human capital for the future.
"Beyond thought leadership, National Grid has consistently been a committed partner in building infrastructure workforce sustainability and pioneering many innovative sector initiatives as part of the Energy and Utilities Skills Partnership that they helped to create."
National Grid has already had success in reframing a career in the sector as an opportunity to participate in the climate change response: last summer, it launched a recruitment campaign called The Job That Can't Wait and found a 760% increase in expressions of interest for its new talent schemes.
National Grid will now be adopting its own five-point plan to develop a future skills pipeline, by:
inspiring young people of all ages to choose and excel in STEM subjects so they can pursue a career in the Net Zero Energy Workforce.
building a skills pipeline through A levels, degrees, technical education and apprenticeships.
ensuring a fair transition, whereby workers of all ages and backgrounds can access training and retraining.
boosting diversity within the energy sector to access the best talent from every community.
helping the UK to become a world leader in climate innovation and technology by fostering research and investment.
The GMB union welcomed the report. According to GMB national officer Stuart Fegan:"This report recognises the importance that the energy sector makes towards the UK's GDP and that key decisions will need to be made in the immediate future to transition our economy away from producing carbon towards an ultra low carbon future.
"Whilst the report produces evidence of a desire amongst the UK population to work for organisations that will contribute towards net zero, it does not address the thorny question of who will pay for it.
"Net zero emissions is in our national and international interests. GMB calls for these essential decisions to be paid for from general taxation to ensure that net zero does not become a regressive tax on the poorest in our society."
---
Comments
Login on register to comment