Millions of homes could be fuelled by hydrogen under £22bn plan
Millions of homes across the North of England could be converted to run on hydrogen, according to a report published today (23 November).
23rd November 2018 by Networks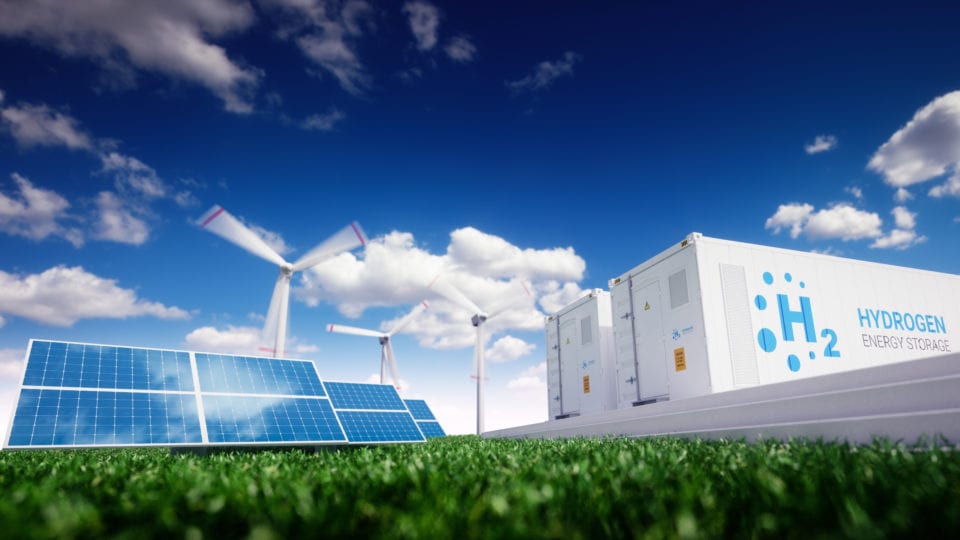 The H21 North of England report outlines how over 3.7 million homes and 40,000 businesses and industries in the north of England that are heated by natural gas could be converted to hydrogen by 2034.
The proposals will see homes across the north of England begin to be converted in 2028, with expansion across 3.7 million properties in Leeds, Bradford, Wakefield, York, Huddersfield, Hull, Liverpool, Manchester, Teesside and Newcastle over the following seven years. The cost of the project is estimated to be £22.7bn.
The project also proposes a six-phase UK rollout which could see a further 12 million homes across the rest of the country converted to hydrogen by 2050.
The UK has committed to reducing its carbon emissions by at least 80% of 1990 levels by 2050. Currently, over 30% of emissions come from domestic heating and cooking.
The H21 North of England report finds that converting the UK gas grid to hydrogen has the ability to provide "deep decarbonisation" of heat, as well as transport and power generation, with minimal disruption to customers. This has the combined potential to reduce carbon emissions by over 258 million tonnes a year by 2050, equating to over 80% of the UK's remaining reduction target.
The report has been led by Northern Gas Networks in partnership with Cadent and Norwegian energy company Equinor, who all expect hydrogen to play a major role in meeting carbon reduction targets in the UK and across the world.
Dan Sadler, H21 programme director, Northern Gas Networks, said: "If rolled out UK-wide, this detailed engineering solution has the potential to decarbonise 70% of domestic heat by 2050, and represents a huge leap towards our country meeting the Climate Change challenge.
"If the Government is to meet its legally-binding carbon reduction targets, it cannot afford to miss out on the opportunities presented by decarbonising the UK gas network and its associated impact on other industries.
"Northern Gas Networks looks forward to taking the H21 North of England proposals forward with the Government as part of the Clean Growth Grand Challenge".
Henrik Solgaard Andersen, H21 Programme Director, Equinor said:"Across the world, industry and Governments are becoming ever more interested in hydrogen's potential to play a lead role in reducing carbon emissions across whole economies. This report will be of interest to many countries, but the UK has the ideal mix of geography, skilled workforce and existing technology to begin deep decarbonisation of heat today.
Simon Fairman, Director Network Strategy and Safety, Cadent said: "Cadent is pleased to be a partner on this report as part of our collaborative work with other gas networks to explore all possible future options to lower carbon emissions from gas use in the UK. Working together on long-term programmes will help to find the best solutions for UK customers. We believe the North of England is very well placed to pioneer hydrogen delivery, and that it can bring significant economic and environmental benefits".
The hydrogen will be produced from natural gas at a self-powered 12.15 gigawatt production facility with carbon capture technology, generating enough hydrogen to fuel homes and industries in the north of England. The production facility would see salt caverns used to safely store hydrogen until required, ensuring there is more than enough to meet demand during the coldest times of year. This same process is already used for storing natural gas. The by-product of the process, carbon dioxide, would be stored safely in saline aquifers such as those in the Southern North Sea off the north east coast of England. The hydrogen produced will be transported to the local city grids in a new high pressure transmission system designed with extra capacity to enable future supply for industry, power and transport.
If expanded to the rest of the UK, the project would see a total 15.7 million homes converted to hydrogen by 2050, creating over a hundred thousand jobs and covering 70% of all domestic, industrial and commercial heat across the UK.
The H21 North of England report says the next step is to progress into the Front End Engineering and Design (FEED) phase. The FEED phase would be a 3-4 year programme starting in 2019 to detail the technical solution towards a final investment decision by 2023. The report calls on the Government and industry to share the cost of this study, as a sign of future commitment on both sides.
A report issued by the Committee on Climate Change (CCC) this week says hydrogen is a credible option to help decarbonise the UK energy system.
---
Comments
Login on register to comment