Making the case for heat network funding
Ian Manders - UK energy policy advisor, Danish Embassy London, makes the case for appropriate consideration of social housing in UK government funding of efficient heat networks.
19th February 2018 by Networks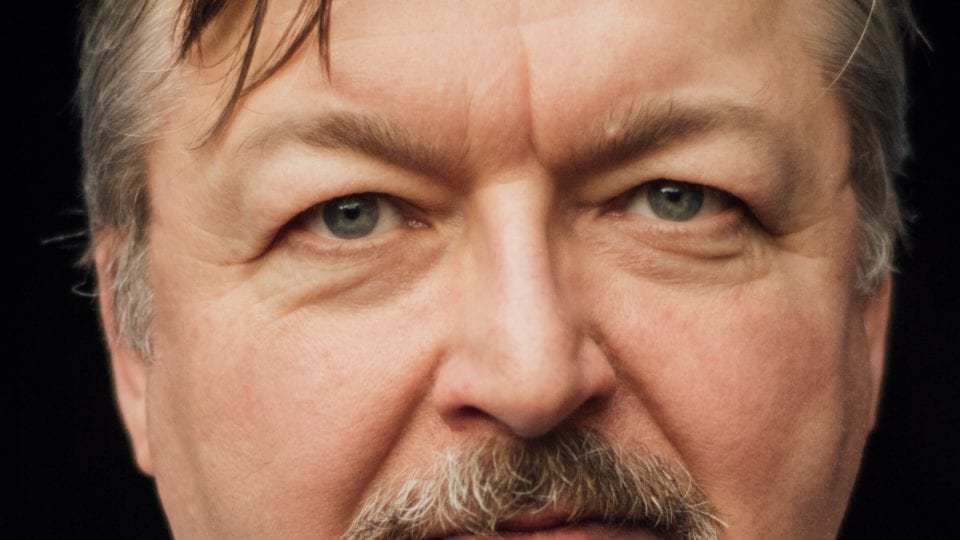 The appalling Grenfell Tower fire disaster has drawn attention to the pressures on social housing in the UK and the attempt of social landlords to improve the energy performance of their buildings, in this case with unintended consequences. Fuel poverty is still a problem in social housing, particularly when gas central heating or district heating is currently not available.
Three hundred million pounds worth of capital funding for heat networks, or district heating, was announced by HM Treasury two years ago as part of the financial settlement to 2020-2021. The stated ambition was to create up to 200 schemes to connect 400,000 homes and leverage £2 billion of private capital investment. The aim is to create the nucleus of a widespread heat technology that can ultimately survive without subsidy.
To spend the money, the Department for Business, Energy and Industrial Strategy (BEIS) formed an award scheme called the Heat Networks Investment Project (HNIP). The first round or "pilot" last year was focused on applications from local authorities. The next round, in autumn 2018, will be open to the wider public sector and private sector including social landlords, or registered providers. BEIS would prefer there to be one set of rules for all applicants. However, registered providers have a different legal and financial governance model and their schemes will be much smaller than local authority civic schemes. This may restrict applications.
Reasons to target social housing and especially high-rise
Public housing is 17 per cent of all households, still a substantial figure. In 2015-16, nearly four million households in England were renting in the social sector, 2.3 million in housing associations and 1.6 million in local authority housing, which has a similar legal regime as a registered provider and financially separate from its ultimate owner.
BEIS should consider high-rise estates with sub-optimal heating systems as a priority for modern heat networks. The widespread use of electric resistance heating in high-rise has resulted in unacceptably high bills for many tenants and residents.
Aberdeen Heat and Power is an excellent example of a heat network replacing electric heating in social housing. The initial focus was on a cluster of 288 flats in four towers with night storage heaters, with a high incident of fuel poverty and "self-disconnection". The flats had wet radiators installed and the towers were linked to a central energy centre with gas CHP and back up boilers. Household control of heat was substantially improved and a tenant could have warmed their home for approximately half of the previous electric white meter bill. The total cost of the scheme was £1.6 million, of which the government provided £730,000.
Electric heating in cities is concentrated in high-rise, public and private. Stratton estimates that 6,535 social housing tower blocks were built in the 1960s. Even allowing for some demolition there may remain at least half a million existing high-rise flats in the UK with old heating systems, that may be convertible to modern heat networks. This is over double the 200,000 homes presently supplied by district heating.
The Energy Company Obligation (ECO) was a successful programme for heat networks triggering around a quarter of a million pounds of total investment in the four-year period 2012-2016. In addition, a thousand connections were made under the ECO predecessor, CERT. Around half the social housing heat network schemes installed or improved in the period 2013-2016 had support from ECO 1 and 2. Unfortunately, energy suppliers say they are no longer investing in heat networks as part of the extended ECO (ECOe) to 2018 because they can support more basic measures, such as loft insulation, at a lower cost of carbon.
Reasons for a fast-track in HNIP
BEIS does recognise that social landlords need support to create heat networks and a small revenue grant scheme for feasibility studies is provided from BEIS via the Homes and Communities Agency. Logically, social landlords should also have special consideration under HNIP. The application process used in the HNIP Pilot, if largely repeated in subsequent rounds, may be too complex, expensive and uncertain of outcome for small schemes to apply, especially, by definition, there is not enough money available to pay for the scheme without external support. Criteria for awarding funding should be simpler, to reflect the limited scale of the projects and of the applicant.
Following the Grenfell Tower fire, many social landlords with towers will be devoting considerable financial and human resources to replacing external cladding. This may lead to the delay or cancelling of viable heat networks projects. We have already heard that access to ECOe funding for heat networks has dried up. Access to a straightforward, fast-track HNIP process may encourage social landlords to persist with projects presently considered a lower priority under current funding constraints.
Finally, there is an opportunity for old community heating systems to be modernised to reduce costs for social landlord and tenants. Upgrading old schemes will also aid the introduction of heat meters; the Citizens Advice Bureau pointing out that the retrofitting of heat meters is generally impractical in many older systems.
Criteria for award process for fast-track
The "gap funding" principle of HNIP should apply to avoid issues of additionality. In this case, the award should be based on the gap between what the social landlord can raise in capital for the project and what the project is estimated to cost.
Internal rates of return (IRR) used in HNIP may need to be re-examined as a metric because social landlords consider that heating systems are a basic provision of the service to the tenant and private leaseholders. Instead, the on-cost to the resident household should be the main consideration, with perhaps a guide being that the household's new annual heating bill should not exceed 90 per cent of their current bill, as Aberdeen set out to do and easily achieved. Where possible, an alignment with Affordable Warmth criteria in ECOe and similar future programmes paid out of the Levy Control Framework should be considered. It should also be possible to integrate with the ECOe on carbon.
Any project receiving funding should be conditional on following the CIBSE/ADE Code of Practice and future connection to a larger heat network scheme, if this leads to lower heat costs. Membership of the Heat Trust could be compulsory.
BEIS has moved to one round of HNIP funding per year. To suit the rapidity of installation enabled by smaller scale projects with one landowner, it is proposed that a rolling application process is set up for small schemes, or that there be frequent and regular rounds each year.
Conclusion and next steps
The fast-track process is not meant to be a substitute for the wider HNIP but a useful sub-section of it. The HNIP pilot saw £24m awarded out of £39m allocated, so perhaps the £15m left over could fund a pilot procedure for small housing-only schemes.
On 5 October 2017, the Danish Embassy (trade section) organised an event for social landlords on heat networks. Audience consensus was positive regarding a fast-track. Feedback will be sent to BEIS, including from responses to this article. Hopefully, enough evidence will be presented so BEIS will devote resources to investigating a fast-track procedure.
---
Comments
Login on register to comment