Making climate change local with UK100
Global cities have the C40 grouping, and now local councils have the UK100 group to raise ambitions and share know-how on the clean energy agenda. The organisation's Hywel Lloyd and Polly Billington explain the challenge, especially with RIIO-2 on the horizon.
25th November 2019 by Networks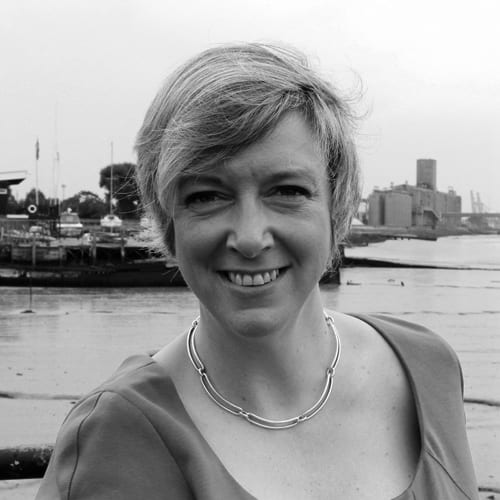 Local authority leaders from across the UK have been working to address the challenge of climate change since at least the early 1990s, with the advent of Agenda 21, the United Nations' non-binding action plan on sustainable development, produced at the Rio Earth Summit 1992.
As the challenge intensifies, and opportunities for action expand, more and greater action is being delivered by local government, from the heat networks of Southampton's CHP District Energy Scheme and Woking's town centre Energy Services Company, to the local energy approaches of Bristol, Peterborough and Stoke-on-Trent.
More and more local authorities have seen the opportunities of local clean energy. Since 2016, over 95 councils, representing a political and geographical cross section of "early adopters" in low carbon energy, have come together as the UK100 network.
The name indirectly references the "C40", or the C40 Cities Climate Leadership Group, originally convened in London in 2005 under mayor Ken Livingstone. The C40 was established to facilitate peer-to-peer knowledge and research exchange, and the UK100 draws on the experience of some individuals involved in the programme.
The leaders of each participating local authority have all made a public pledge, including a commitment to "keep the lights on, generate our own power for our nation, protect consumers from high and unstable energy prices and end our dependence on imported fuel".
Best of all worlds
UK100 is the only network for UK local authorities that is focused on climate and clean energy policy, catering for authorities that can be urban, suburban or rural. The network connects local leaders to each other, to business and to national government, enabling them to showcase their achievements, learn from each other and speak collectively to accelerate the transition to clean energy.
The work of the network is currently focused on two main strands of activity. Firstly, we are promoting the development of green finance solutions to help fund local clean energy initiatives. We have already advanced proposals in this area, and areworking to disseminate them, including via a programme of workshops funded by BEIS and sponsored by Siemens.
Secondly, UK100 has launched a collective clean air campaign, which both brings local authorities together to share campaigning and policy action, and brought local and national government together to address policy challenges that are the remit of national government. This has included two Clean Air Summits, and a third scheduled.
As we look ahead, our next area of work involves communicating the local authority perspective to Ofgem and the gas and electricity network operators as the RIIO-2 process moves forward, particularly for electricity distribution. It would be inconceivable for Ofgem to sign off on RIIO-2 without buy-in from the local authority sector, and so we are currently bringing all parties together to make sure we end up with RIIO-2 business plans from the networks that reflect councils' aspirations.
Having a say on RIIO-2
Many local authorities are already exploring what they can and should do on local generation, storage and wider measures to change the nature of local demand, such as higher energy efficiency standards, energy positive "Active Buildings", heat network deployment and local energy companies.
It is clear that getting the right settlement from the RIIO-2 process will greatly enhance the ability of each and every local authority to deliver on its clean energy ambitions, as well as showing that the network operating companies have a robust engagement in delivering for the communities that they serve.
UK100 is therefore interested in engaging the gas and electricity network operators to help ensure there is a good deal of alignment between their business plan proposals and the ambitions of local leaders, some of which will emerge from current energy planning activity.
The energy system is clearly decarbonising, digitising, decentralising and democratising. Getting the right engagement will help ensure that RIIO-2 gives the UK the best possible chance of maximising the local and regional responses that make for UK wide success in this grand challenge.
Polly Billington is a director and Hywel Lloyd is a board member at UK100.
---
Comments
Login on register to comment