Low carbon heat must go electric in 2020, says GSHPA
The chairman of the Ground Source Heat Pump Association (GSHPA) has told Network that 2020 will be a key milestone on the road to net-zero, when it plans to "build a significant coalition for the decarbonisation of heat through electrification".
16th January 2020 by Networks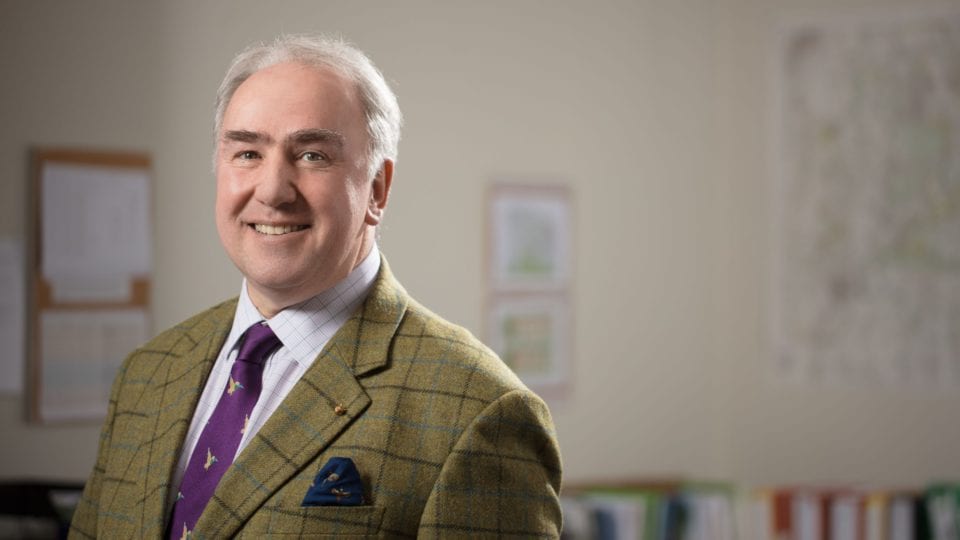 Bean Beanland argued that electricity-powered heat pumps are the most viable low carbon heat solution for new homes or retro-fits today, while widescale conversion of the gas grid to hydrogen is at least ten to 15 years away.
Beanland told Network: "If we can get it right with government, if we can persuade them of the merits of electrification of heat in the built environment in the absence of other technologies that are technically and commercially viable, it could be a defining year.
"We don't have hydrogen at scale – it's still some way off in terms of availability and commercial viability – we don't have biofuels at scale, heat pumps is all we have.
"There's a danger we do nothing to 24 or 25 million homes on the gas grid for the next 10 to 15 years – that's how long the commercialisation of hydrogen might take – then we only have 15 years to decarbonise the built environment. So we have a job of work to do."
The GSHPA has begun 2020 by unveiling a new logo, with a design that represents systems for ground and water source heat pumps.
The GSHPA, which represents installers, consultants and suppliers, has also emphasised its GSHPA Standards, which ensure good customer outcomes, and its technical CPD programme.
The association says that ground-source heat pumps can be installed anywhere in the UK, using a borehole or shallow trenches or by extracting heat from a pond, a lake or even the sea.
On hydrogen Beanland emphasised that all low-carbion heat options would need to be exploited to reach net zero by 2050. "We're not looking to shut down the development of the hydrogen sector, we are absolutely convinced we will need all of these technologies to hit net zero. It's not a question of either/or, but both.
"But at the moment, the electrification of heat is the only game in town. So we need policy that allows us to get that going and then bring on other technologies as they become viable."
Such a policy environment would include measures in the Future Homes standard and the next iteration of the Renewable Heat Incentive.
"The long-term strategy needs to signal that fossil fuels are on the way out and that alternatives need to be supported. At the moment we have no visibility that the market will be supported, so there is no investment and training."
The GSHPA's plans for 2020 include pressing the government on its plans to replace or redesign the Renewable Heat Incentive Scheme, which is set to close at the end of March 2021.
"At the moment there's no visibility of what comes next. All stick and no carrot puts us at a hazardous cliff edge. Will they modify it? Go with something different? Will they continue support for low emissions heat? We could do with some visibility from government on what comes next."
An indication of government policy could come in the budget on 11 March, he said, or the long-awaited energy white paper and the government's heat strategy.
Beanland also hoped that the final version of the government's Future Homes Standard, which is currently out for consultation, would retain the heat-pump friendly policies of the draft.
"There are several elements that could make a difference to the heat pump sector. It mentions a "return to [hot water] storage", which also suits other technologies – you can store excess heat from solar PV for hot water with an immersion heater."
As well as hot water storage, it suggests mandatory flow and return temperatures, which will play towards the heat pump sector, as they are efficient at lower temperatures.
"It also ought to be supported by the fossil fuel industry, as low flow temperatures mean that [today's gas-powered] combi boilers actually do condense [and operate more efficiently] – so it should get industry support.
He also emphasised that heat pumps offer summer cooling as well as heating.
"The majority of the energy load in the commercial sector is actually for cooling, not heating, and housebuilders are now getting more complaints about new homes overheating than being hard to heat. Passive cooling via a heat pump is very efficient.
"It can all be done – it just needs a policy environment that allows us to do it."
The GHSPA also said that its work in 2020 would draw on "increasing public interest in preventing climate change, kindled by Greta Thunberg and David Attenborough".
---
Comments
Login on register to comment