Laying the foundations for heat network growth
Government proposals to increase customer protection and accelerate decarbonisation across heat networks, now backed by a multi-million funding commitment, are welcome news, says Switch2 Energy chief executive Richard Slee
19th February 2020 by Networks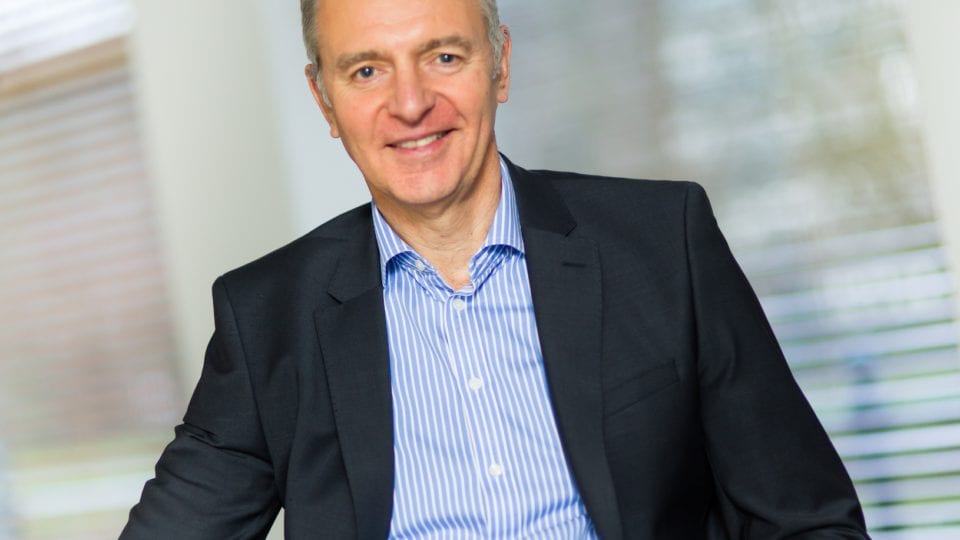 The Department for Business, Energy and Industrial Strategy's (BEIS) recent announcement of £40m funding for seven district heating schemes is welcome news. This is part of the government's £320m Heat Networks Investment Project (HNIP).
Given the huge capacity for growth in the UK heat network market, it was heartening that this financial commitment was accompanied by proposals to raise district heating performance and regulate the sector. This is part of a package of measures that are designed to improve customer service and ensure transparency and fair pricing, while also raising technical performance and efficiency standards.
The UK wastes more heat than it requires to meet its entire demand, so it's vital that this 'lost' heat must be captured and re-used locally
One of the key proposals contained in the Heat networks: building a market framework document is the appointment of Ofgem as regulator. This is a necessary step to enforce best practice as the sector prepares for a period of rapid expansion. It will make sure that the entire industry adheres to the high standards that organisations like us already voluntarily commit to through The Heat Trust and other measures, such as the CIBSE/ADE code of practice.
Heat Networks are a proven and cost-effective method of reducing the carbon intensity of UK heating, but are hugely underexploited, currently accounting for only 2% of current heat demand.
The Committee on Climate Change has estimated that around 18% of the UK's heat supply could be provided by heat networks if the nation is to achieve its 2050 net zero commitment, while the government's Clean Growth Strategy states that heat networks could meet 17 to 24 per cent of heat demand. It comes as no surprise that heat networks are a key element of the proposed Future Homes Standard, which aims to ensure that future new build homes emit 75 to 80 per cent less CO2.
The latest UK energy trends statistics show that domestic energy use contributes approximately 18 per cent of CO2 emissions, which come mainly from natural gas used for heating, hot water and cooking. While huge strides have been made in decarbonising power, there has been little progress in eliminating greenhouse gas emissions from heating. Urgent solutions are required, including wider use of heat networks and improving the efficiency of existing district heating schemes. However, most existing heat networks still use gas as their main fuel. The challenge is to make them more efficient and replace gas on existing networks.
There is massive potential to use digital technologies to raise performance
District and community heating schemes represent a major, long-term investment so it is crucial that they deliver on their promise as an affordable, low carbon, reliable method of heating our towns and cities. It is very positive to see this 'Cinderella' technology getting the attention it deserves.
In the current interim period, as heat networks transition away from gas to 4th and 5th generation systems, it is vital to improve efficiency of existing schemes. We fully support the government's proposals for developing technical capabilities to improve the quality, cost and reliability of heat networks. There is massive potential to use digital technologies to raise performance, as evidenced by our Optimise data centric management platform, which is delivering efficiency savings of 35 per cent.
While heat networks already deliver lower carbon performance than traditional alternatives, the sector must rapidly reduce its reliance on natural gas and we welcome the decarbonisation proposals, particularly measures to capture and recycle waste heat. The UK wastes more heat than it requires to meet its entire demand, so it's vital that this 'lost' heat must be captured and re-used locally. Heat networks provide an effective solution by using heat productively close to the point of generation.
The Scottish Government is making significant progress in its zero carbon policy and Local Heat and Energy Efficiency Strategies (LHEES). This includes a zoning policy that allows Local Authorities to demand that buildings connect to a heat network, both to export their own surplus heat or to consume heat from the network. This could be replicated across the wider UK.
The heat network consultation is open until 1 May 2020.
Switch2 Energy is a heat network specialist, supplying 80,000 residents and 180 clients across 500 heat networks. Its end-to-end service includes equipment design, manufacture and supply, metering, billing and pay-as-you-go, through to maintenance, energy centre management and customer services.
Further information: www.switch2.co.uk
---
Comments
Login on register to comment