Labour's nationalisation plan adds 'Big Six' to DNOs
Labour has extended its renationalisation agenda with plans to bring the supply arms of the Big Six energy companies into public ownership, a surprise move announced at its manifesto launch on 21 November that has prompted concern in the sector.
22nd November 2019 by Networks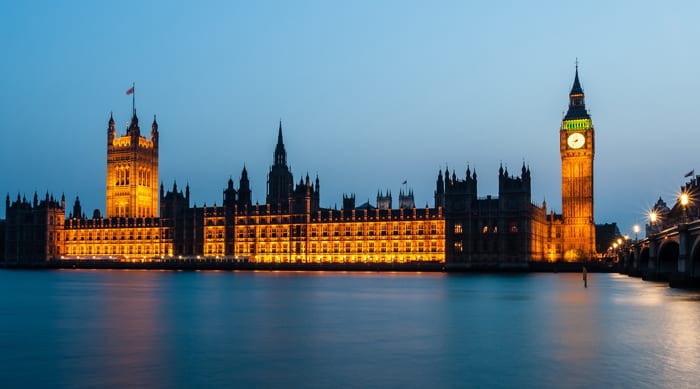 The LibDem manifesto, meanwhile, describes renationalisation as "disruptive', "costly" and "pointless", and argues that consumers and the environment are better protected via regulation.
However, both parties share an enthusiasm for investing in tidal power. Labour says that it will "trial and expand tidal energy" and mentions the Swansea Bay tidal lagoon project.
It also plans to "invest to reduce the costs of renewable and low-carbon hydrogen production".
The LibDems are offering £12 bn over five years to support tidal and wave power, energy storage, demand response, smart grids and hydrogen.
Describing its proposed extension of public ownership, the Labour manifesto says that "in public hands, energy and water will be treated as rights rather than commodities, with any surplus reinvested or used to reduce bills. Communities themselves will decide, because utilities won't be run from Whitehall but by service-users and workers."
In a surprise move, it adds that "the supply arms of the Big Six energy companies will be brought into public ownership where they will continue to supply households with energy while helping them to reduce their energy demands".
The Big Six are the retail units of EDF Energy, Centrica (formerly British Gas), Npower, E.ON, ScottishPower and SSE.
This policy goes beyond the party's position at the last general election when it said it would set up regional suppliers to provide a public-owned option for consumers that would compete with privately-held suppliers.
The party has not clarified what it classes as the "big six" and whether Ovo would be included within this as a result of its planned acquisition of SSE's retail business.
In response, energy company SSE issued a tweet saying: "This is a time for working together to tackle the climate crisis, not waste years attempting a very costly, complex and controversial nationalisation."
A spokesperson for Energy Networks Association said: "Private investment in energy networks has already helped make Britain a superpower of renewable energy, and it's ensured that we are well positioned to reach our Net Zero target as quickly and as efficiently as possible.
"Independent research shows that state ownership proposals are likely to lead to delays to decarbonisation, reduced public accountability, disruption to innovation and higher costs to billpayers. Time to reach Net Zero is running out – let's not waste it by needlessly scrapping a system that works."
Time to reach Net Zero is running out – let's not waste it by needlessly scrapping a system that works

Spokesperson, Energy Networks Association
Labour also criticises the pace at which the existing DNOs have decarbonised, saying: "Whereas private network companies have failed to upgrade the grid at the speed and scale needed, publicly owned networks will accelerate and co-ordinate investment to connect renewable and low-carbon energy."
In their place, there will be 14 Regional Energy Agencies that will "hold statutory responsibility for decarbonising electricity and heat and reducing fuel poverty".
The LibDems have also pledged to increase expenditure on climate and environmental issues to five per cent of total public spending.
Their manifesto says that they have a "thought-through, deliverable plan for that new Green Future – in place of the Dutch auction of fantasy dates for Britain to achieve net zero greenhouse gas emissions offered by the other parties".
To reach its aim of at least 80 per cent renewable electricity in the UK by 2030, it would require all new houses to be fitted with solar panels.
---
Comments
Login on register to comment