Keeping networks safe
David Spillett, head of health safety & environment at the Energy Networks Association (ENA), discusses the three key disciplines that are keeping networks safe.
5th November 2018 by Networks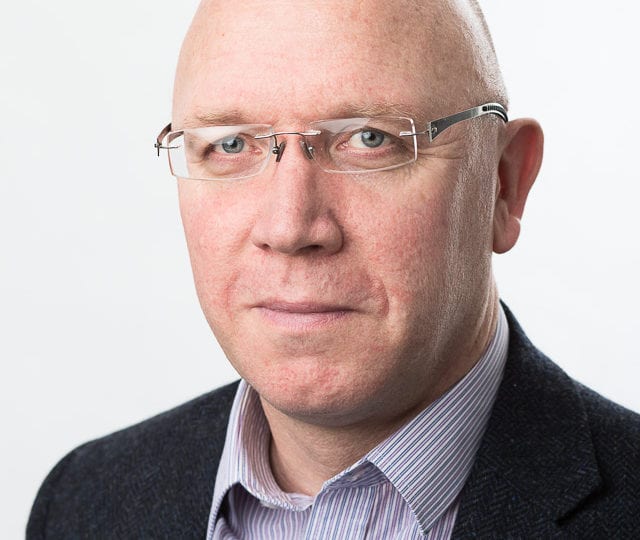 It's not by chance that the UK's energy networks are the safest they have ever been.
Since privatisation the rate of staff accidents in the electricity networks has improved tenfold, as recorded under what's known as the Reporting of Injuries, Diseases and Dangerous Occurrences Regulations (RIDDOR). The gas networks have seen similar improvements, with the number of public carbon monoxide poisoning accidents down almost 30 per cent from 2012/2013 to 2016/2017.
It is a sustained focus on keeping operations safe and continuing to challenge the status quo that protects employees and the public. And amidst a more efficient, smarter and cleaner energy system, the networks are finding new ways to maintain their strong health and safety track record, and environmental management.
The networks' focus on three key disciplines, among other areas, has been key to their performance: forming strategic partnerships through strong leadership; raising public safety awareness; and building staff competencies industry-wide.
Forming strategic partnerships
Over the last decade, the networks have invested more than ever in key strategic partnerships. The electricity industry's flagship Powering Improvement Strategy has set a high benchmark since launching more than eight years ago – health and safety measures have led to less days lost due to accidents and improvements in work-related health.
Its success can be put down to sharing experiences and learnings – between the industry operators, National HESAC, the Health and Safety Executive and Trade Unions. Human factors is the programme's key theme and focus for 2018, aimed at building a greater understanding of the impact of leadership, processes and behaviours on safety culture.
The gas networks have also invested in mutually-beneficial partnerships, especially to raise the profile of the Fuel Poverty Network Extension Scheme (FPNES). A partnership with BEIS and the Energy Savings Trust (EST) means fuel poor customers have access to support via a new, dedicated phone line. Overall, more than 50,000 FPNES connections have been carried out by the networks since 2013, helping to keep homes safe and warm.
But partnerships have not been limited to health and safety – a new memorandum of understanding is being developed between ENA and the Environment Agency to further boost protection of the environment from operational activities and to help reduce carbon emissions.
Public safety awareness
The networks provide essential energy to homes and businesses, but also take very seriously their responsibility to do it safely. To make this happen, they are committed to working with parts of the community to raise awareness about the inherent risks of electricity and gas.
Every year, around 25 people die from accidental carbon monoxide poisoning in England and Wales. With the aim of preventing such deaths, the gas networks have worked with young people and schools to raise awareness of the dangers. The National CO Safety Competition, Tunes Not Fumes festival and Safety Seymour have helped to change behaviors starting with children as young as five years old.
Look Out, Look Up has been an equally successful public awareness campaign for the electricity networks. By putting a spotlight on the risks from overhead power lines and the national 105 power emergency number, we've seen a big increase in public awareness. The 105 number continues to be promoted with 'higher risk' workforces including the agricultural, construction and road haulage sectors.
Building staff competencies
More than 36,000 staff are at the heart of the energy networks in the UK – and their safety is a key priority for all network operators.
The recently launched Competency Accord: Power Skills Scheme is a register of workers' skills in a single database – it reduces the duplication of industry training and assessments, while maintaining high safety standards. It is helping to develop a flexible and skilled workforce across the industry, saving both time and money.
Like the most effective initiatives in the industry, the Power Skills Scheme is a truly collaborative approach. Its focus is on four main groups of operational competencies – as varied as first aid skills to managing high voltage switching substations.
Looking forward, as the energy networks play a growing, pivotal role in enabling smarter systems and driving the delivery of green energy, new skills and competencies will become increasingly important. The industry's continued collaborative focus on health and safety will be as important as ever during these changing times.
---
Comments
Login on register to comment