Keele University: paving the way for intelligent energy grid research
Keele University is Europe's model for intelligent energy grid research, developing new models for localised sustainable energy
29th March 2020 by barnabyd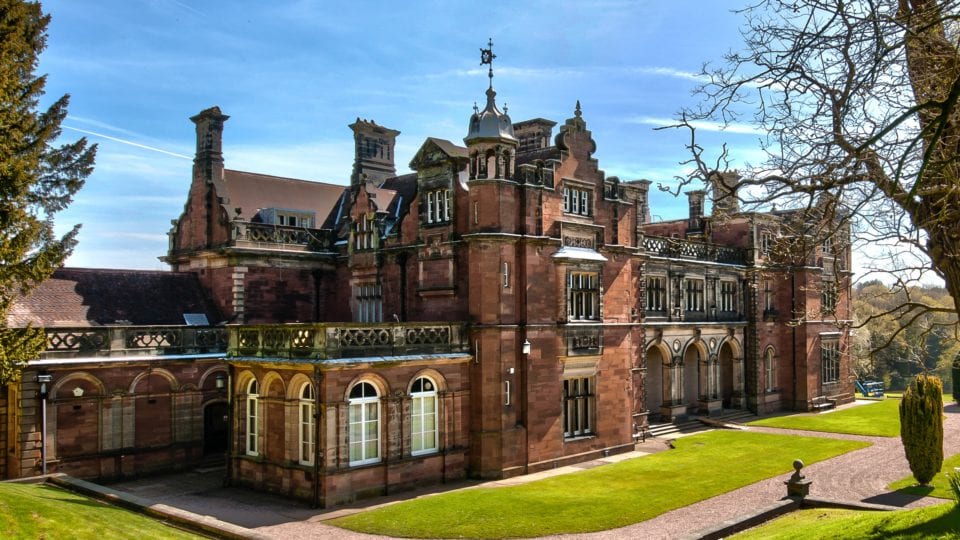 Keele University is Europe's model for intelligent energy grid research, developing new models for localised sustainable energy and hosting Europe's £15 million Smart Energy Network Demonstrator (SEND) project.
There is now overwhelming scientific consensus that human generated carbon dioxide emissions are driving major instabilities in weather systems, with consequent significant economic, social and political disruption.
Climate change has emerged as the pre-eminent challenge for humanity in the 21st Century, and now we have the technology to deliver a total energy transformation, the menu of zero-carbon energy options is growing apace. But this very diversity is the next big challenge.
How do we manage increasingly complex flows of energy from vast numbers of small-scale localised energy generators?
How do we deal with the roll-out of electric vehicles?
How do we balance supply with demand?
Is energy trading really an option for the future?
The Keele University solution
Keele University is 100% committed to the agenda with an ambitious target to achieve net zero by 2030. The university has embedded sustainability into every aspect of its operations and curriculum, has achieved a place in the top 25 sustainable universities (UI Green Metric World Rankings), and its Institute for Sustainable Futures is delivering research of international significance.
Keele is at the forefront of the drive towards developing new models for localised sustainable energy, hosting Europe's SEND project – partnered with global smart infrastructure provider, Siemens.
Keele also owns and operates its own energy grid across multiple energy vectors – a living laboratory where, for the first time, a host of new low-carbon technologies can be integrated with sophisticated, intelligent, software-based supply and demand monitor- ing and management systems.
Over the last three years Keele and Siemens have remodelled the high voltage power network. The 11kV network of substations has been upped to 25, increasing load management and power-flow flexibility. Thousands of new energy sensors and controls have been installed and new smart meters are going into homes and offices – all feeding into the software control system.
Over the last decade Keele reduced its energy consumption by 25%, despite significant growth in student numbers, but current consumption is still about 13.5 GWh of electricity per annum. But there is still a long way to go.
Keele now has planning permission for an energy farm – 6MW of solar photovoltaic, 1.9MW of wind turbines and 1.0 MWh battery storage.
Bringing it all together
The Keele University SEND project is the first to bring together key smart technologies in a real-world environment – all controlled from a purpose-built energy control centre. The systems are near completion and are cur- rently undergoing site acceptance testing.
This software solution will give Keele what is effectively a joystick; steering en- ergy production and consumption to deliver on energy security, carbon reduction targets and economic costs and benefits. Keele will be able to set the targets, the system will do the rest – using an ever-growing harvest of data and sophisticated algorithmic analysis.
On the energy supply side is a supervision, control and data acquisition system from Siemens called Spectrum Power 5, monitoring and controlling the high voltage power distribution network and collecting data on power demands. This will com-municate with the other elements of the system to match supply with demand, manage flows to cut carbon emissions, reduce costs and maximise the university's self-sufficiency. It will also manage power outages with sophisticated fault detection and 'self-healing' technology, minimising the impacts.
The demand side will be managed by a decentralised energy management system (DEMS), plugging into a network of thousands of smart meters, the existing building energy management systems and building management sensors in homes and buildings across the campus. These will feed anonymised data on energy use through to the energy centre live 24/7.
The DEMS software will build up a comprehensive picture of energy patterns and usage, helping predict and manage the energy production and user demands. The university has hundreds of pieces of individual plant including heating pumps, air handling unit fans and air conditioning systems which have been wired into the intelligent management system.
Sophisticated building energy management will respond to live changes and plug into other university systems, such as building use scheduling, to maximise efficiency, without anyone noticing any change. This will allow the first practical demonstration of a true multi-energy vector solution.
SEND will help residents to take an active part in managing their energy consumption and generation. They will be able to benefit from home-based information displays and active energy management systems. By opting into interactive functions, customers will be able to monitor their energy, see carbon savings and save money by using energy in times of excess power generation, or reducing energy use when energy is expensive.
This opens up a whole new world of opportunity, including opportunities to integrate SEND with the Internet of Things, to help people cut their energy consumption.
Energy storage and transport
Energy storage capacity is a key element of the story. Keele is investing in a 1 MWh battery. Energy will be stored to balance the energy grid. Other storage solutions are being implemented including, thermal water storage, thermal mass-of-buildings storage and hydrogen storage.
Storage technology is advancing fast and this will, in the future, grow in importance in the SEND landscape. Two of Keele's largest energy centres are being converted to utilise both electricity and gas boilers to allow the network to make intelligent decisions.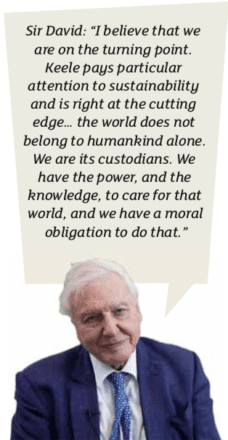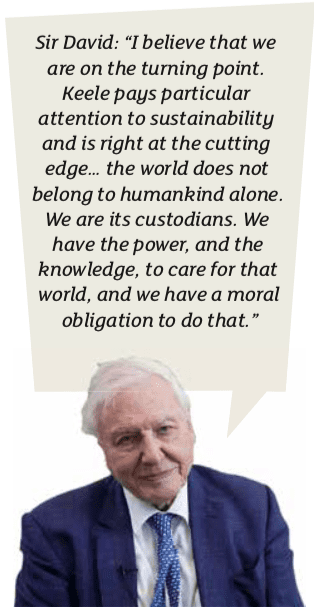 Cutting carbon emissions from transport is also a major challenge but also a significant opportunity. Keele is developing a 'green zone' extending the electric car charging network from the existing 10 charge points to a dedicated transport hub of 20 new charging stations complete with solar energy capturing shelters.
It will feature some of the first vehicle to grid (V2G) technology to be installed, with electric vehicle batteries adding flexibility as an energy store.
DEOP brings everything together
The supply and demand sides of the software solutions connect through an overarching decentralised energy optimisation system (DEOP).
This brings everything together to create a living picture of energy use and flows across the campus. It manages the flood of digital data from all sides, reconciling a multitude of different formats and the systems, delivering a comprehensive picture whilst providing the data security guarantees.
SEND will generate a rich stream of energy data that will fuel research – modelling carbon reduction change and generating commercial R&D opportunities. The system will provide a digital twin – allowing a replication of the live system for academics and researchers to model complimentary ideas and systems in a safe but 'real' space.
Collaboration between university research and business (SMEs to big international players) is the key to the success of the SEND project. Keele's unique test bed provides opportunities for new product and service development and integration.
The ever-growing data stream enriches the innovation ecosystem, boosting further opportunities and growth in a mutually reinforcing symbiosis.
For futher information visit Keele.ac.uk
---
Comments
Login on register to comment