Innovate to transform: The network innovation allowance
Jamie McWilliam explains the importance of drawing key themes from across the network innovation allowance.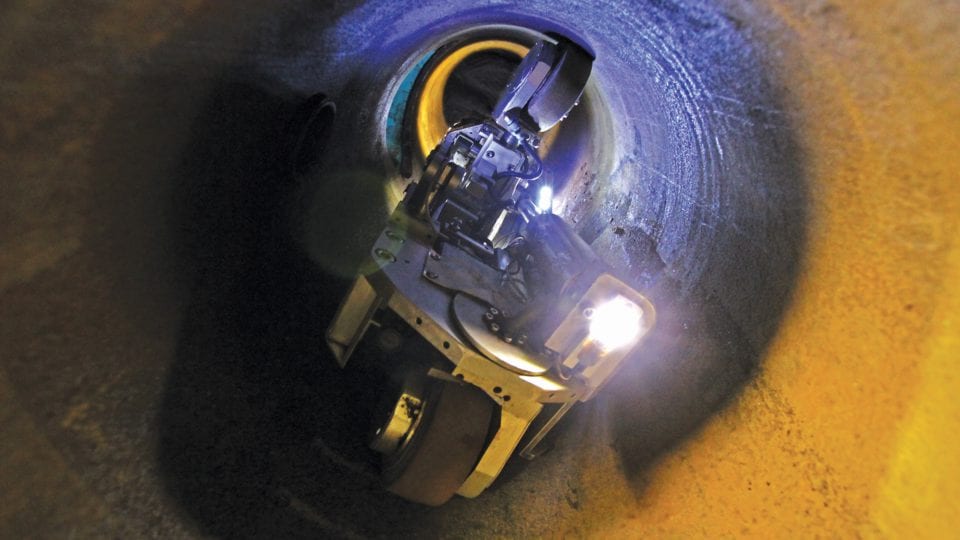 In recent years our gas and electricity networks have started along a path of significant transformation, as they adapt to meet the variety of challenges associated with decarbonisation. Through the increasing use of new technology to improve the efficiency of our electricity distribution networks and the injection of green gas into the grid, we are already beginning to see how this transformation can deliver security and affordability for energy customers in a low carbon economy.
The cornerstone of this transformation in the UK has been a focus on innovation in the way network companies are regulated. As natural monopolies, Ofgem's regulatory framework is a necessary starting point in delivering the kind of outcomes required to meet our energy challenges. In recognition of this fact, Ofgem introduced new innovation funding streams, beginning with the Low Carbon Network Fund (LCNF) for electricity distribution projects in 2010, and now through the Network Innovation Competition (NIC) and Network Innovation Allowances (NIA) across all gas and electricity network sectors under the world-leading RIIO (revenue = incentives + innovation + outcomes) regime.
The success of LCNF and the RIIO model has enabled network companies to create well-constructed projects, demonstrating new technologies and working practices that are now being adopted as business-as-usual by companies to deliver savings for customers. DNO business plans for the current RIIO-ED1 price control included £641 million of savings for customers as a result of innovation.
These projects cover a broad range of innovation work, including the development and proving of active network management, battery storage, and injection of green gas into the grid. It has seen the UK become a world leader in the field of smart networks, with the annual Low Carbon Network Innovation conference now attracting more than 1,000 delegates and representatives from 14 countries from around the world. As these countries look to address the same energy challenges that we face here, the UK stands to benefit from taking a lead in such an important market, with smart network exports estimated to be worth £5 billion to the UK economy.
Sharing the learning from innovation projects is key to ensuring that customers from across the UK benefit from the money that is being invested by network companies. ENA facilitates this shared learning through the online Smarter Networks Portal, which is a repository from the findings from LCNF, NIA and NIC projects.
A wealth of information is provided across key themes in gas and electricity, transmission and distribution. Looking across these themes, such as storage, demand-side response and green gas injection, you can start to see how different innovations could each contribute to our energy future, and you come to appreciate why the network sector has become the most dynamic and exciting aspect of our energy industry.
As we move forward, continued innovation funding and support through the regulatory framework will be crucial if the UK is to build on the strong start that it has made in the development of future networks. Expanding the criteria for innovation projects to encourage more whole-system projects to be funded, could further enhance the benefits of the NIA and NIC. Cross-sector gas and electricity projects, such as the Western Power Distribution/Wales and West Utilities "Clean Energy Balance" initiative, are an example of how innovation funding could be taken forward.
While much has been achieved, there is still a great deal of opportunity to deliver further value and savings to customers as new challenges for network companies and the wider energy system evolve in the coming years.
---
Comments
Login on register to comment