Hydrogen project could unlock £1bn investment for North West
The project manager behind a UK-first hydrogen energy project has told business leaders how 'HyNet' could open the door to £1 billion investment and 5,000 jobs for the North West.
30th January 2019 by Networks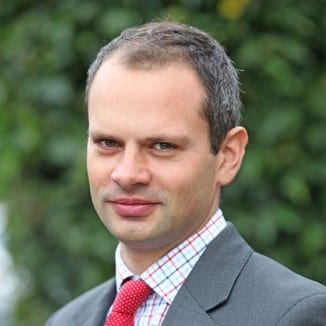 Andy Lewis (pictured), from gas distribution network Cadent, recently met members of the North West Business Leadership Team, as support grows for the plan to use hydrogen to power industry, heat homes and fuel transport.
Cadent and project developer Progressive Energy, supported by many industrial, political and academic leaders, want the North West to lead the UK in adopting this technology.
The 'HyNet' plan involves building a hydrogen production facility, in Cheshire (location tbc), by 2024, and distributing the gas to energy-intensive industry in the area.
Some of the hydrogen would also be blended (at volumes up to 20%) with natural gas used to heat two million homes in Cheshire, Merseyside and Greater Manchester. At these volumes, no changes are needed to domestic pipes or appliances. Hydrogen can also be used to fuel trains, lorries, buses and other vehicles, with no harmful emissions.
Carbon will be captured and safely stored in depleted gas fields under the Irish Sea, off Liverpool Bay. In its early phases, carbon savings from HyNet would be the equivalent to taking 600,000 cars off the road (rising to 4.5 million longer term).
Lewis said: "It was great to explain our bold vision to the North West Business Leadership Team. We know that HyNet will unlock almost £1bn in investment, create thousands of jobs and make a massive contribution to reducing carbon emissions caused by our need for heat. HyNet fits perfectly with the mission of NWBLT, to make the North West the UK's best region to do business, work and live for generations to come."
---
Comments
Login on register to comment