Green gases could heat up to 15 million homes by 2050
Renewable gases could provide heat for up to 15 million homes in Britain by 2050, according a new report commissioned by Cadent.
13th October 2017 by Networks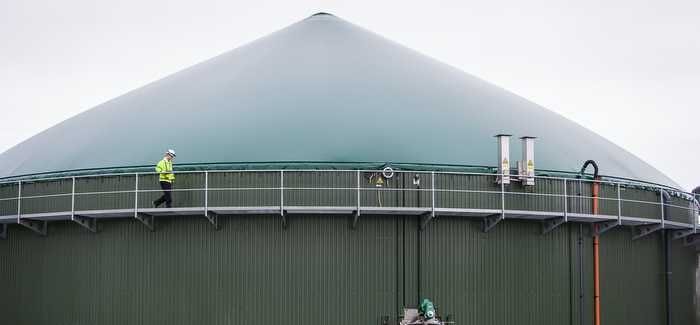 The figure comes from the high scenario in the study, which concludes there is the potential to produce between 68TWh and 183TWh of renewable gases each year in the UK by the middle of the century.
Between 47TWh and 56TWh of renewable gases could be produced from waste feedstocks, the report states, with slightly more than four-fifths consisting of bio-synthetic natural gas (bioSNG) and the rest made up of biomethane produced from anaerobic digestion.
Non-waste feedstocks could be used to produce a further 21TWh to 127 TWh of renewable gases. Most (97 per cent) would be bioSNG, but the remaining 3 per cent would be biomethane from anaerobic digestion.
In the central scenario, around 108TWh of renewables gases would be produced annually – enough to heat around 9 million homes.
The report was compiled by energy consultancy firms Anthesis and E4tech as an update to a study on bioenergy published by the Committee on Climate Change in 2011. The findings are "broadly similar" to those of the earlier research.
"This work suggests that biomethane will continue to make an important contribution to renewable gas generation, but suggests that bioSNG has far greater potential through its greater versatility in respect of the range of feedstocks which might be processed," the report concludes.
It says renewable gases can make a "significant contribution" to meeting emissions reduction targets, in particular supporting the decarbonisation of heat and transport, which are "currently lagging behind the electricity sector".
The world's first commercial operated bioSNG plant is due to open in Swindon next year. The £25 million facility is being developed by Advanced Plasma Power, Progressive Energy, the Department of Transport, Cadent, and Wales and West Utilities. A £5 million pilot plant was opened in November 2016.
---
Comments
Login on register to comment