Green gas could heat majority of homes in Britain, says Ecotricity
Ecotricity has revealed new plans that could heat 97% of homes in Britain using green gas made from grass.
19th November 2016 by Networks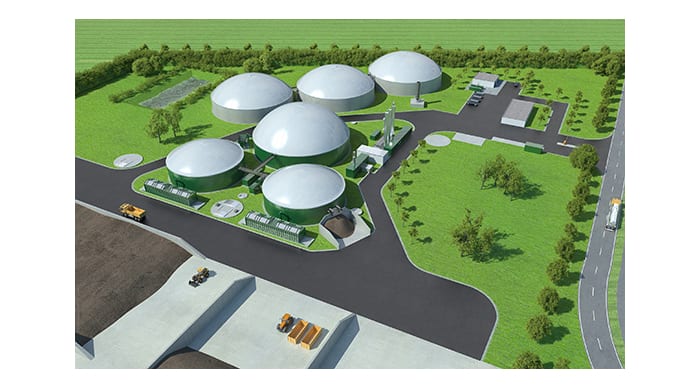 The plans were released today within a new report from the independent green supplier. The report found that, by 2035, almost all homes in Britain could be heated by the green gas from grass – creating an industry worth £7.5 billion annually for the economy.
The supplier has received planning permission to build a prototype of the first-of-a-kind green gas mill at Sparsholt College in Hampshire.
Ecotricity said the green gas production will be "virtually carbon neutral" and could play a significant role in Britain meeting its climate targets.
Ecotricity founder Dale Vince said: "As North Sea reserves run out, the big question is where we're going to get our gas from next. The government thinks fracking is the answer, but this new report shows there is a better option.
"Recently, it's become possible to make green gas and put it into the grid, in the same way we've been doing with green electricity for the last two decades. The current way of doing that is through energy crops and food waste – but both have their drawbacks.
"Our first green gas mill has just been given the go-ahead, and we hope to build it soon – though that does depend on whether government energy policy will support this simple, benign and abundant energy source. I call on Theresa May to review the government's plan for where Britain gets its gas – post-North Sea."
The supplier also highlighted in its report that the green gas could help Britain to become energy independent, support food production by improving soils, and allow farmers to financially diversify following Brexit.
---
Comments
Login on register to comment