Government capacity market measures will hit distributed generation, ADE warns
Measures being considered by the government to limit the role of diesel generation in the capacity market will mostly hit distributed generation, and will not increase the number of contracts awarded for new gas power stations, the Association of Decentralised Energy (ADE) has warned.
24th May 2016 by Networks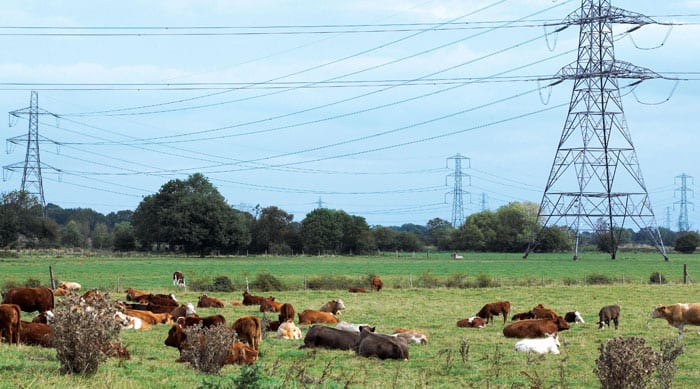 ADE said a forthcoming government review into the possible removal of the 'embedded benefit' could increase costs by industrial manufacturers and other local energy users by more than £170 million.
It said the government believes that a reduction in this embedded benefit will increase the number of contracts won in the capacity market by small gas power stations.
However analysis by Cornwall Energy released this week shows that this would instead increase the number won by old gas stations.
Both diesel engine farms and local generators only use the local distribution networks and therefore avoid transmission network costs, referred to as embedded benefit. But local generation, such as windfarms, outnumber diesel farms by a factor of 10.
These transmission costs are set to rise by 53 per cent from 2014/15 levels, as National Grid is allowed to recover £3.79 billion from consumers in 2021.
Removal of the embedded benefit would also increase the capacity market price by £4.70 per kW, leading to increased consumer costs of £214 million. If the embedded benefit had been removed this year, more old gas powered stations would have won contracts than they did.
The government has committed to publishing an "initial way forward" by this summer, but ADE said that industry participants are increasingly saying that timetable is "unreasonable" considering how complicated network charges are.
ADE director Dr Tim Rotheray said: "Asking a local generator to pay for the transmission network is akin to charging drivers for the use of a toll road even when they took alternative routes.
"There is now a risk that the outcome of any review will hurt industrial manufacturers around the country for no real benefit.
"We have concerns that this review is now being rushed to meet a political timetable. A rushed answer is likely to result in local energy investments being punished at a particularly challenging time for energy intensive industries."
Cornwall Energy director Nigel Cornwall said: "Embedded generation reduces the cost of operating distribution and transmission networks and therefore benefits the end consumer.
"It is only right that these generators should be rewarded for this and our analysis suggests that the overall level of this reward is appropriate when considered in the round."
---
Comments
Login on register to comment