Gas's role in a renewable world
Steve Urquhart, business development manager - distributed energy systems at Siemens looks at why we still need gas in a renewable world.
12th July 2019 by Networks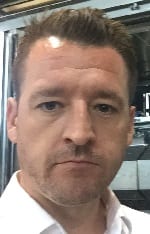 For the first time since the industrial revolution the UK has gone for the longest period where no coal generated power entered the national grid. Much of this is thanks to the increased role gas has played in generating electricity. But at a time when the Committee on Climate Change and climate activists are calling for a zero-carbon world, why is gas still being used?
The UK has led the way in climate activism. From setting legally binding targets to reduce emissions, the commitment to phase out coal-fired power by 2025 and introducing congestion and low emission zones in major cities among other things. But it still isn't enough. Indeed, the Committee on Climate Change has said we're not on track as an economy to achieve the fourth and fifth carbon budgets so more needs to be done; and from a technical perspective it's going to be a range of solutions.
In the electricity sector, emissions have fallen 65 per cent since 1990, faster than any other major developed country – largely down to an increase in renewable power and the advancement of gas turbine technology. However, if we are to further reduce UK emissions and do what today's young people need to guarantee their future, we need to look at ways other than fossil fuels to power heat and transport.
While there is research and studies ongoing into the role hydrogen can play in decarbonising heat networks for example, much of this will move to electricity. And, recent reports from the Society of Motor Manufacturers and Traders show in the year to April 2019, EV sales were up 14.3 per cent, which will also place more pressure on the grid.
Currently, the UK has baseload electricity generation capacity from nuclear power, but most of the current fleet will retire in the next decade, with only one new nuclear station being built. In total 35GW of large connected 'baseload' power will close in the 2020s, which will largely be replaced with renewables, particularly now it has a lower LCOE than fossil fuel generation, meaning there will still be a role for gas in the short to medium term.
We believe that distributed energy systems can help provide the flexibility National Grid needs to balance power supply and demand at peak times. By their nature, renewable technologies are intermittent – if the sun isn't shining or the wind isn't blowing, no power is generated.
And until we have a solution for storage, particularly for seasonal demands, such as Siemens' Green Ammonia and hydrogen to store renewable energy for use later, peaking plants will provide the flexibility needed for resiliency, but we need to do it in the cleanest way possible
In a recent report for Siemens, the energy research consultancy Aurora found that by 2030, flexible generation, such as distributed energy is expected to reach 30 per cent of generation capacity in Great Britain and that gas reciprocating engines will grow by nearly 1GW per year between 2018 and 2021.
These small flexible gas plants which operate at peak times to ensure supply meets demand, can enable more renewable generation. Small gas reciprocating engines can start up faster than a large power station and the ability to run for longer durations than a battery or demand side response, which gives them an important role to balance and enable the growth in renewables.
These peaking plants won't be generating all the time, only when needed. And, providing the technology is efficient they can start up and switch off as needed. By ensuring that modern and efficient engines are providing this peak power, we can limit the emissions released from them. Furthermore, there is extensive research ongoing looking at the fuels of the future – which could also potentially mean a life after gas for the engine.
The UK has one of the most robust electricity networks in the world and moving away from a reliance on fossil fuels will be a tough balancing act. To decarbonise the energy system, a transition needs to take place so that it's reliable and cost effective for consumers. It needs to remain on track, so emission levels keep falling while also sharing the lessons learned with the multi vector system (transport, heat and agriculture etc). To do this quickly and efficiently, gas will be needed to enable more renewable generation, while innovating the fuels of the future.
---
Comments
Login on register to comment