Gas networks 'exaggerating' peak heat challenge
Gas networks and other industry incumbents are exaggerating the difficulties of meeting peak heat demand through electrification, as they fight to maintain a role in the low-carbon future, the Exeter Energy Policy Group has argued.
9th August 2017 by Networks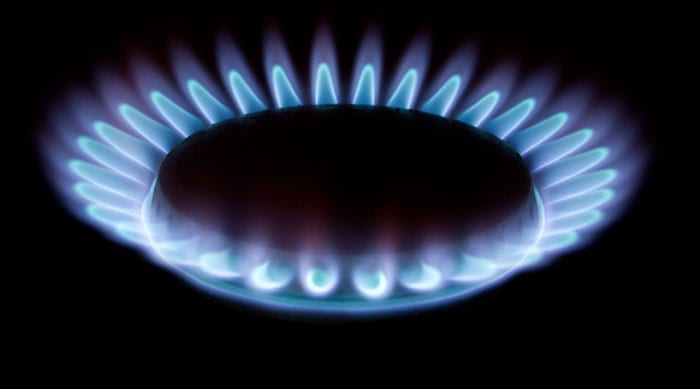 Hydrogen and other green gas gases will be unable to fully decarbonise heating, according to University of Exeter energy policy researcher Richard Lowes, leaving electrification, district heating and perhaps solar thermal as better long-term solutions to the problem. The ENA, meanwhile, maintains that a "whole system" approach is the most reliable, secure and affordable solution.
"By promoting this peak heat issue and the need to rely on the gas networks and the gas infrastructure for this peak heat load, this is a way of maintaining their existing market position," Lowes told Network's sister title Utility Week.
He drew attention to a well-known peak heat demand graph published by Robert Sansom in 2014 as part of his doctoral thesis for Imperial College London, which showed non-industrial heat demand topping out at nearly 380GW during some half-hour periods in 2010.
Lowes claimed the graph has been misused by gas networks and other industry players to lobby against the electrification of heating; their argument being, that it would require a prohibitively large investment in new generation and grid reinforcements to meet the 380GW peak.
Electrification
Although the electrification of heating would no doubt be challenging and would certainly require a huge investment in new electrical infrastructure, Lowes argued it would be "a hell of a lot less difficult than it's being portrayed by incumbent companies."
He suggested higher temperatures resulting from climate change will reduce both peak and overall heat requirements, as will energy efficiency measures, which could cut demand by as much as 30 to 40 per cent.
Demand will also be flattened out by smart appliances and storage, particularly given that both electric heat pump and district heating solutions will typically involve some form heat storage anyway.
By 2050, the peak demand graph will look "radically different", with "significantly smaller" peaks, he said.
Lowes added that electric heat pumps produce around two and half to three times as much heat energy as they consume in electricity, meaning that the remaining challenge is more easily surmountable than it might initially appear.
---
UK half hourly heat demand 2010
Source: 'Decarbonising Low Grade Heat For A Low Carbon Future', Robert Sansom
---
Hydrogen
In contrast, Lowes argued the evidence that hydrogen – the main alternative put forward by gas networks – can effectively decarbonise heat is "quite limited – not existent really".
The current proposals being developed by Northern Gas Networks as part of its H21 innovation project would rely on carbon capture and storage (CCS) enabled steam methane reformation (SMR) to produce low-carbon hydrogen.
Lowes claimed that due to emissions leakages the hydrogen produced would not actually be especially low-carbon, and certainly not zero-carbon as would be required for the UK to meet its climate change targets under the Paris agreement. On the development of CCS, he added: "It's just not happening – its costs are unknown and its technical viability is pretty questionable."
Responding to the comments, a spokesman for the Energy Networks Association said a focus on affordability should be "at the heart of energy policy making".
He said: "Independent studies demonstrate that using decarbonised gases like green gas and hydrogen, in combination with smart hybrid heating systems, could offer the most cost-effective pathway to decarbonising heat.
"There is a growing consensus that we need a whole system approach to meet the challenges of decarbonisation in a way that meets the interests and expectations of our customers.
"We need the capacity, storage and flexibility of the gas network, alongside a smart and increasingly resilient electricity grid, in an integrated energy system if we are to continue to deliver reliable, secure and affordable power, heat and transport for customers in the future."
Speaking at the Utility Week Energy Summit in July, chair of the UK Energy Research Centre Kevin MacLean urged the government and industry to re-double their efforts to develop green fuels such as hydrogen, biomethane and bio-SNG, saying they are needed for long-term energy storage to fill the gap left by fossil fuels.
---
Comments
Login on register to comment