Gas grid decarbonisation needed, report argues
A report issued by think tank Bright Blue argues that new government incentives and investment are needed to end the UK's dependency on natural gas.
15th February 2019 by Networks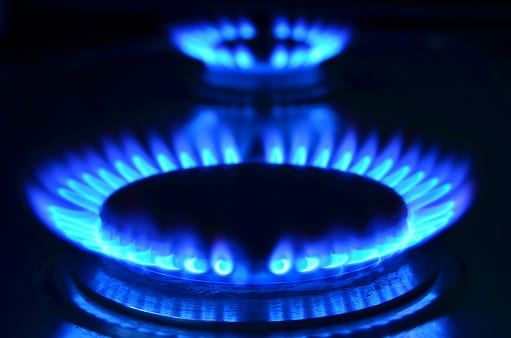 The report 'Pressure in the pipeline: decarbonising the UK's gas' argues that deeper decarbonisation of UK gas is essential if the country is to meet its current and likely future emissions reduction target. The report assesses how to decarbonise gas in the UK by increasing the supply of low carbon gases and by reducing demand for gas in the heat sector. It calls for new government investment and incentives for decarbonisation to be an urgent priority in Ofgem's next price control framework for gas from April 2021.
Commenting Wilf Lytton, senior researcher at Bright Blue and co-author of the report, says: "UK gas must be completely decarbonised during the coming three decades if this country is to meet its current and likely future legal emissions reduction target. But existing gas regulations that were designed decades ago, and a lack of investment and incentives, are hampering deeper decarbonisation.
"Now, with time running out, the Government and Ofgem should approach the task of decarbonising gas with the same fervour as it has applied to delivering low carbon and affordable electricity. It is an urgent priority to ensure that Ofgem's next price control framework from April 2021 includes stronger incentives and greater investment to support deeper decarbonisation.
"In particular, Ofgem should introduce a new low-carbon gas obligation. This will enable the UK to decarbonise the gas network at the lowest possible cost, without distorting the market and removing the need to subsidise alternatives to natural gas."
The Rt Hon Claire Perry MP, Minister of State for Energy and Clean Growth, said: "I welcome this thought provoking work from Bright Blue. Through rapid progress in decarbonising power generation, the UK has grown its economy whilst cutting carbon faster than any other country in the G7; but if we are going to build on this success, we need to get serious in tackling heat. This welcome report points to policy solutions that build on the strength of our natural gas sector where we are a world leader, and the hugely valuable assets of our gas networks.
"Hydrogen and biomethane can help deliver serious climate action through our existing infrastructure, keeping consumers on board and maintaining the flexibility and resilience provided by the gas system."
Responding to the Bright Blue report, David Smith, chief executive of Energy Networks Association, said: "Britain's extensive gas network infrastructure means that the public and the wider economy are able to access the energy they need quickly and reliably throughout the year, as and when they need it. It's vital that we decarbonise the gas we are using so we can reach our climate change targets, whilst still being able to take advantage of those important attributes.
"Gas network operators have led the way in developing the technology we need to do that, but we need government to make a clear decision on the long-term future of Britain's gas networks so they can continue that work. What is concerning is that the regulator is now planning to change the way they are funded due to that lack of clarity, putting at risk the progress made in recent years."
You can view the report's recommendations here.
---
Comments
Login on register to comment