First apprentice appointed on North London Heat & Power Project
North London Waste Authority (NLWA) has announced the appointment of the first apprentice for the North London Heat & Power Project (NLHPP), a major investment project to modernise Edmonton EcoPark.
15th March 2020 by barnabyd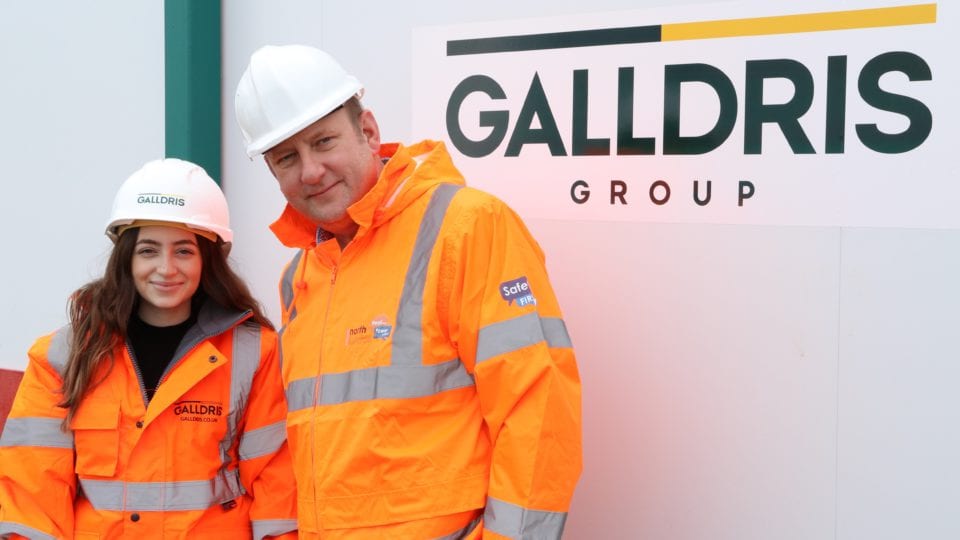 Nineteen-year-old Florentia Theori's appointment represents positive action to increase female representation in the local construction sector.
Hailing from Enfield, Florentia is working with locally-based construction company Galldris Construction Services to help obtain her Level 3 Diploma in Business Administration.
The 12-month apprenticeship is being delivered in partnership with Enfield College, as part of the drive to boost skills in the borough and expand opportunities for local people.
This apprenticeship has been delivered in the first stages of the project, and at least 100 apprenticeships will be created throughout the construction phase. The project's second apprentice will join Galldris later in the year to work towards qualifications in engineering. The project will support an extensive programme of skills training, with 225 opportunities to be created on site.
The NLHPP will replace the existing energy from waste plant at Edmonton EcoPark with a world-class facility, called an Energy Recovery Facility. The new facility will generate low-carbon heat and power for up to 127,000 homes – which is more than all the households in the borough of Enfield.
This includes the potential to heat the new Meridian Water scheme in Edmonton.
Councillor Clyde Loakes, chair of NLWA, said: "This is a fantastic milestone and I'm delighted to welcome Florentia to the project. We take great pride in supporting local apprenticeships, and this role is the first of many opportunities being generated during the construction of this flagship project. It's a testament to our focus on local opportunities that we've already appointed our first apprentice before the main building works have started".
Florentia Theori said: "I'm excited about my apprenticeship with Galldris because I'll be able to develop important skills and work on a really interesting project. I'm looking forward to working with the health and safety and accounts teams, to expand my knowledge and support my future career ambitions in the construction industry. I'd like to thank both the Galldris and NLHPP teams for this unique opportunity."
Throughout 2019 rapid progress has been made to get the site ready for construction. 2020 will see an important milestone, with work starting on the new recycling facilities. Then, in 2022, construction activities will start on the new Energy Recovery Facility.
---
Comments
Login on register to comment