'Enormous' gas network storage capacity vital to decarbonisation
Gas networks have a vital role play in the decarbonisation of heating as there is currently no replacement in sight for the "enormous" energy storage capacity they can provide.
24th August 2017 by Networks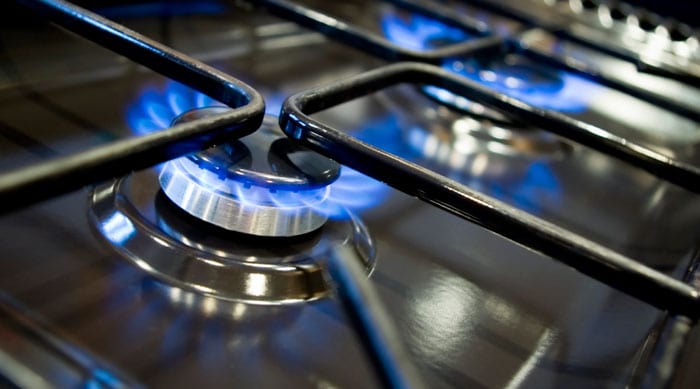 Abandoning them in favour of electrification before first finding ready alternatives for large-scale energy storage risks leaving the UK with fragile energy supplies, a senior figure at Northern Gas Networks has warned.
"I think it is far too early in trying to resolve these issues around climate change and emissions to really to pin ourselves into one singular pathway".
Head of systems development and energy strategy Keith Owen told Network's sister title Utility Week that gas networks are able to store energy on a scale currently unheard of in the power sector.
"When they're putting in battery systems of two, three, four, five megawatts – massive farms of batteries – that is tiny. Northern Gas Networks alone is sitting on a daily basis with 25GWh of storage – that's what we use every single day.
"There is no one silver bullet here and gas is capable of large-scale energy storage that just isn't possible yet with electrification."
Owen was responding to comments by University of Exeter energy policy researcher Richard Lowes, who said recently that the challenge of meeting peak heat demand through electrification would be "a hell of a lot less difficult" than gas networks and other industry incumbents suggest.
Lowes said the hydrogen networks which companies such as Northern Gas Networks are seeking to develop will also be unable to fully decarbonise heating as will be necessary to meet the UK's commitments under the Paris climate change agreement.
He argued the government should therefore cut investments in the development of hydrogen networks. It should instead focus its efforts on electrification alongside district heating and more promising nascent technologies such as solar thermal and heat storage, he added.
However, Owen argued this strategy would be a mistake without a clear idea of how to provide sufficient electricity storage to match renewable output with the large seasonal peaks in heat demand.
"I think it is far too early in trying to resolve these issues around climate change and emissions to really to pin ourselves into one singular pathway because if we get that wrong then the UK – not just from an energy perspective but from an economic perspective as well – is really going to suffer".
He continued: "If we think we've got the answers and we can jump to a mainly electric system right now, then the question has to be asked why aren't we doing it; why isn't the government one hundred percent behind it and pushing money into it?
"And I think the answer is we're not quite there yet. The technology doesn't seem quite to sustain that."
Owen accepted that producing hydrogen from natural gas using steam methane reformation and carbon capture and storage – as their current plans for hydrogen networks entail – would not be entirely zero carbon, but said other techniques such as electrolysis could eventually take the fuel the remainder of the way. He said there is also room to improve the efficiency of the steam methane reformation process, thereby lowering emissions further in the meantime.
He noted that the UK is not the only country looking seriously at hydrogen networks. Japan, where most households currently rely on electricity for heating, is also "very keen", as is Australia.
Owen was keen to point out that Northern Gas Networks does not oppose electrification in general, saying it would be the most obvious solution for rural homes which lack a connection to the gas grid. He said an integrated energy system involving both gas and electricity networks working together would be the best way to overcome the challenges of decarbonisation.
Northern Gas Networks is currently collaborating with Northern Powergrid and Newcastle University to develop the UK's first integrated energy systems research and demonstration facility – known as Integrel – which is due to open on 11 September.
Further reading:
Green fuels needed for long-term energy storage
Cadent proposes 'hydrogen cluster' in Liverpool and Manchester
BEIS pipes £25m into hydrogen demo for heating
Hydrogen gas grid for Leeds moves a step closer
BEIS needs to 'completely re-think' strategy for heating
---
Comments
Login on register to comment