Energy networks could use drones for inspections
Utility companies will be able to take to the skies to inspect their network infrastructure thanks to a drones project that has been coordinated by the Energy Innovation Centre (EIC).
21st May 2018 by Networks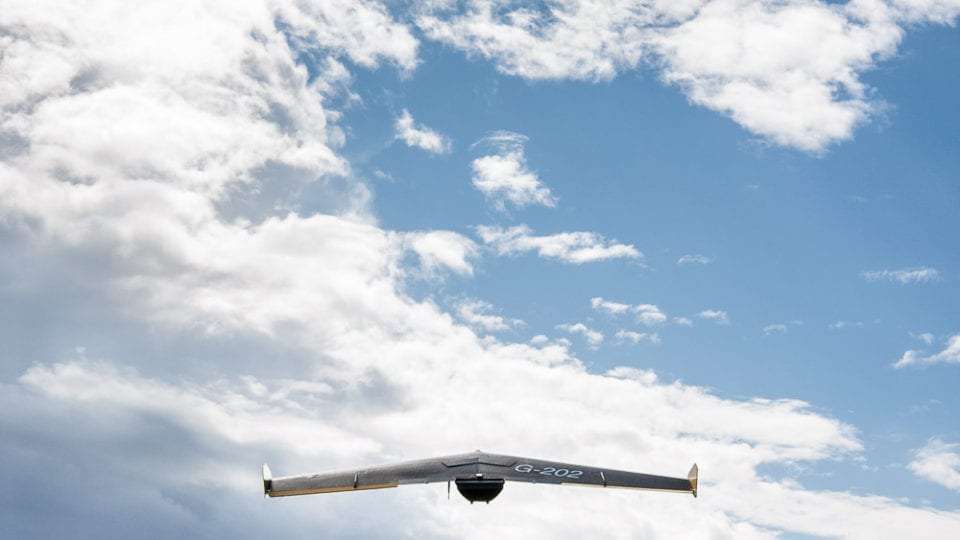 The three-year programme is being led by Wales & West Utilities in collaboration with Cadent, National Grid Gas Transmission, Northern Gas Networks, Northern Powergrid, Scottish & Southern Electricity Networks and UK Power Networks.
A UK first and a designated government Pathfinder project, this initiative will work with UK aviation regulation the Civil Aviation Authority (CAA) to explore how the application of drone technology could transform the way the industry carries out essential maintenance tasks.
The aerial inspection of network infrastructure is a costly necessity for the UK's gas and electricity network operators and usually involves the deployment of piloted helicopters or the use of scaffolds and cherry pickers. Drones, however, are fast becoming a viable, safer and cheaper alternative for getting this job done, with the potential to revolutionise the way critical infrastructure is maintained.
At the moment there is a requirement to fly 'beyond visual line of sight' (BVLOS). Up until now, drones have only been able to fly 'within visual line of sight', a distance of some 500 metres from the control operator. Flying drones BVLOS means greater distances can be covered, challenging terrains can be accessed more easily and inspections can be mobilised more quickly.
The CAA has stated that their regulations would support the flying of drones BVLOS but there is currently no acceptable means of compliance for 'business as usual' BVLOS operations. This project will focus on the creation of a comprehensive operational framework, including safety cases for specific network operations, that has been approved by the CAA.
Wiltshire-based aviation specialists, Callen-Lenz, will be responsible for creating the project's operational framework and will seek to prove a range of applications through practical demonstrations and flight trials.
Tony Knowles, technical manager at the EIC, said: "We knew that the only way to fully realise the financial, environmental and health and safety benefits of using drones across the gas and electricity networks was to create a universal, cross-network, cross-utility framework for operations, endorsed by the CAA.
"In order to secure this, meaningful project-based collaboration is critical. Our open approach and commitment to shared learning via this project will deliver value for money, ultimately driving down energy costs for UK consumers."
---
Comments
Login on register to comment