Enabling the smart energy networks of the future
Dr Peter Couch, chief executive officer of the Joint Radio Company (JRC), highlights the importance of smart telecommunication technologies.
24th September 2018 by Networks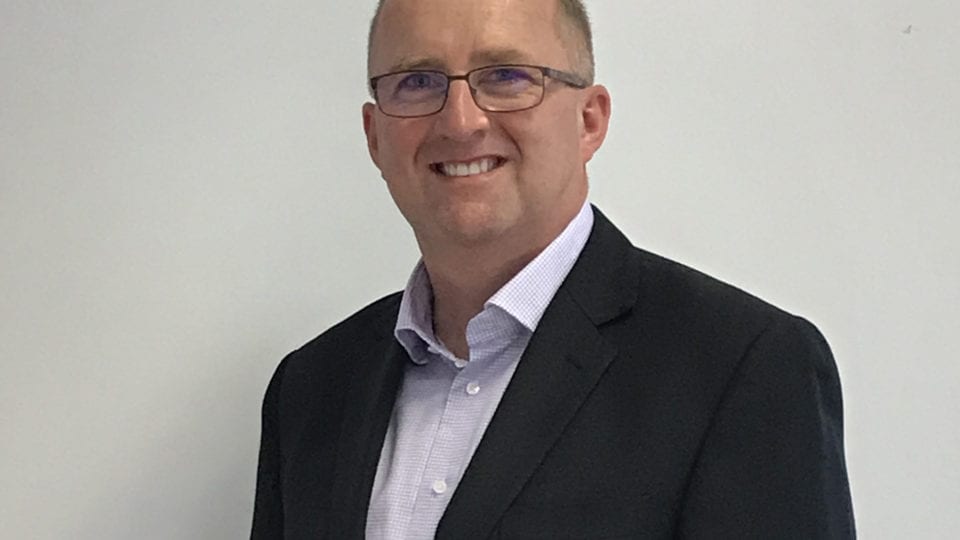 Energy utilities are increasingly focused on establishing solutions to support enhanced flexibility in service provision whilst at the same time managing a much more dynamic environment of energy supply and demand. Critical to managing this new regime in a cost efficient and resilient manner is the ability to have visibility and control over an increasingly diverse and disparate range of network assets. For many years, utilities – gas, water and electricity – have used operational communications systems to facilitate active management of assets. However, with the need for enhanced visibility and control across and through the network it is anticipated that there will need to be a profound expansion in the industry's operational communications capability with some operators already exploring possible solutions. The need for such expanded communication systems with enhanced functionality will result in increased complexity in terms of network design and co-ordination with new technologies being deployed.
Electricity distribution network operators (DNOs) in particular face unprecedented challenges. More and more distributed generation is embedded in their networks, much of it intermittent and at the edges of the networks, with significant increases in loading, driven by electrification of transport and heat as the UK seeks to reduce greenhouse gas emissions.
Some re-enforcement of the networks is bound to be needed, however, making the networks more intelligent can often delay the need, postponing the cost until absolutely necessary and even then, minimising cost and disruption to customers.
The key to the intelligent networks of the future is enhanced visibility of the network in real time, allied to secure and fast switching to ensure a rapid response to changes in the network to balance supply and demand on a minute by minute basis as DNOs transition to become distribution system operators (DSOs). Enhanced operational communications is key to enabling this.
In parallel, customers are ever more dependent on a secure, cost effective and sustainable source of electricity to foster a productive business climate and social welfare system. Without utility services, Western societies grind to a halt.
Commercial communications networks – public mobile phone systems – are a valuable part of the telecommunication mix, but as the operation and integrity of the electricity system becomes increasingly dependent on data flows, more resilient and extensive communications networks are required.
Whilst wired communications networks are already widely deployed, radio is essential to cost effectively complement fixed networks particularly as the number of connections and spread of connections increases. With the intention to roll-out Active Network Management by 20211 and the underlying need for enhanced real time monitoring and control to facilitate;
Real and reactive power flows at strategic locations in the network;
The direction of power flows for both real and reactive power;
Voltage magnitude and phase angle;
Switchgear status, operations and failures;
Transformer tap positions;
Protection operations;
Power quality data capability: and
Asset condition monitoring.
This advanced functionality will be enabled by significant enhancements to the operational telecommunications capability of the DNOs, providing visibility and control over the conflicting trends of demand increase (from electric vehicles and heat) and demand reduction (distributed generation, renewables and energy efficiency) and hence allow DNOs to defer/avoid costly network reinforcements thus minimising cost and disruption to the consumer.
To this end, JRC is actively collaborating with both industry and government to ensure that initiatives such as the Black Start Task Group and The Open Networks Project take into account the role of resilient operational communications. Moreover, JRC are exploring with government options for increased spectrum access to enable the enhanced visibility and control capability that are essential to delivering the dynamic energy networks of the future in a robust, secure and interference free manner. Some of the projects/initiatives that JRC are involved with include:
Black start telecommunications work stream
JRC is coordinating representatives from the electricity transmission and distribution operators on behalf of the Black Start Task Group, chaired by BEIS, to establish the resilience of the operational telecommunications capability that is critical to ensuring the electricity grid can be brought back into service in the event of a 'black start' outage. Ultimately, a failure of the whole electricity system – a black start – would be cataclysmic for industry, commerce and the general population, especially vulnerable individuals.
Open Networks Project
JRC is collaborating with the network operators within the 'Open Networks Project2′ to establish the role of telecommunications capability in enabling the future industry operating models being considered.
Next generation wireless telecoms for utilities
JRC is collaborating with a UK DNO to develop the capability to design and deploy advanced, higher bandwidth radio networks to facilitate Active Network Management functionality and enhanced visibility and control over distributed generation.
Enhanced spectrum access
Utilities already have extensive and varied radio networks connecting thousands of monitoring and control points. However, these systems need to be expanded and enhanced to manage the increasingly diverse and dynamic electricity networks, and legacy technology must be refreshed. More intelligent networks will be able to prevent some outages; but when they do happen, advanced telecommunications help restore supplies more quickly. For radio technologies, long term access to sufficient and suitable radio spectrum is essential before a network can be built.
With access to sufficient and suitable spectrum on a timely basis, utilities will be able to manage the volumes of data generated by the electricity network operators.
Security of access to radio spectrum is critical to today's energy networks and even more important for tomorrow's smart grid: resilient wireless telecommunications are essential to avoid a 'black start' event.
References:
1. Western Power Distribution's, Distribution System Operability Framework, September 2017, pg. 15.
2. Open Networks Project, http://www.energynetworks.org/electricity/futures/open-networks-project/open-networks-project-overview/
About JRC
The Joint Radio Company Ltd (JRC), a collaborative arrangement established over 50 years ago, is a joint venture between UK electricity and gas industries initially created to manage radio spectrum allocations for these industries. Radio systems support operational, safety and emergency communications. These communications networks provide resilient and reliable communications at all times to unmanned sites and plant in remote locations to maintain the integrity of the UK's energy generation, transmission and distribution networks. Over the years JRC has developed a broader capability for the specification and design of resilient voice and data networks to support the needs of the energy utilities and other infrastructure.
October 4th sees JRC's annual seminar being held this year at the London Transport Museum and provides an opportunity for government stakeholders and industry representatives to share latest developments in the management and control of UK energy networks.
---
Comments
Login on register to comment