ENA welcomes select committee's CCUS report
The Energy Networks Association (ENA) has welcomed the findings of the Business, Energy and Industrial Strategy (BEIS) Select Committee report on carbon, capture, usage and storage (CCUS) - including plans to prioritise the production of low-carbon hydrogen.
25th April 2019 by Networks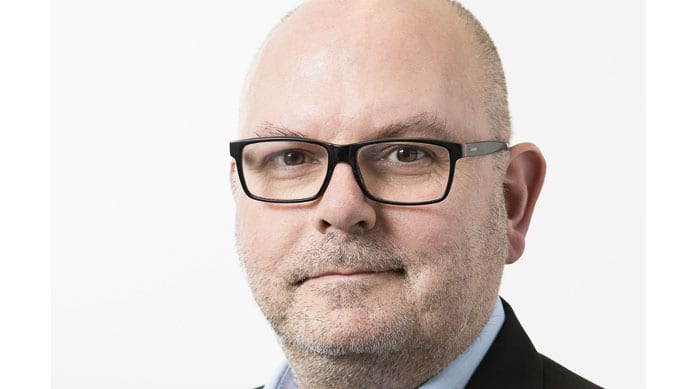 The Select Committee wants the government to move away from vague and ambiguous targets and give a clear policy direction to ensure the UK seizes the industrial and decarbonisation benefits of carbon capture usage and storage (CCUS). You can read the report here.
ENA chief executive David Smith (pictured) said: "We strongly welcome the Committee's findings, especially the need for Government to outline clear steps and targets to match its policy ambitions, prioritise the production of low-carbon hydrogen, and fast-track commercial scale CCUS projects from 2023.
"This technology is critical to tackling our greatest challenges including widespread deployment of low-carbon hydrogen to decarbonise heat and transport. A 'whole systems' approach to decarbonisation is needed, which facilitates hydrogen as well as smart hybrid systems and electrification."
The report says CCUS is necessary to meet national and international climate change targets at least cost and argues the technology could play a significant role in supporting productivity growth outside London and the South East.
The report notes that in the UK, failure to deploy CCUS could double the cost of meeting our targets under the Climate Change Act 2008, rising from approximately 1% to 2% of GDP per annum in 2050.
Failure to deploy CCUS would also mean the UK could not credibly adopt a 'net zero emissions' target in line with the Paris Agreement's 1.5°C aspiration.
Anna Turley, Labour MP for Redcar and Member of the Business, Energy and Industrial Strategy Committee, said: "CCUS is crucial to meeting the UK's climate change targets and will be vital to achieving a 'net zero' target. But Government support is needed to make CCUS a reality. The Treasury needs to shake off the blinkers in its attitude to CCUS, take a more nuanced approach to the costs but also recognise the benefits. CCUS is the best and most cost-effective way to reduce our carbon emissions. Without CCUS many of our heavy industries could face closure. CCUS has a critical role to play in decarbonising our economy and modernising UK industry – the Government should now throw its full support behind CCUS and put the right policy levers in place to ensure that this technology can deliver on its potential."
The report recognises CCUS as a particularly useful technology in tackling carbon emissions, with its potential application to many different areas of the economy. For example, carbon capture technology can decarbonise waste gases from power stations and industrial facilities; help to produce clean hydrogen fuel from natural gas; and remove greenhouse gas emissions from the atmosphere via bioenergy with CCS (BECCS) or direct air CCS (DACCS).
Smith continued: "Britain's gas networks are at the forefront of projects which demonstrate the potential for hydrogen or hydrogen blends to be injected into the grid with minimal disruption to households and businesses. ENA's new Gas Pathways Decarbonisation project is building on this work to maximise progress on 'greening the gas grid'.
"ENA is also working closely with Government and regulators to address known barriers to hydrogen deployment, and welcomes the Committee's recommendation to safely and quickly bring forward amendments to two gas management regulations."
---
Comments
Login on register to comment